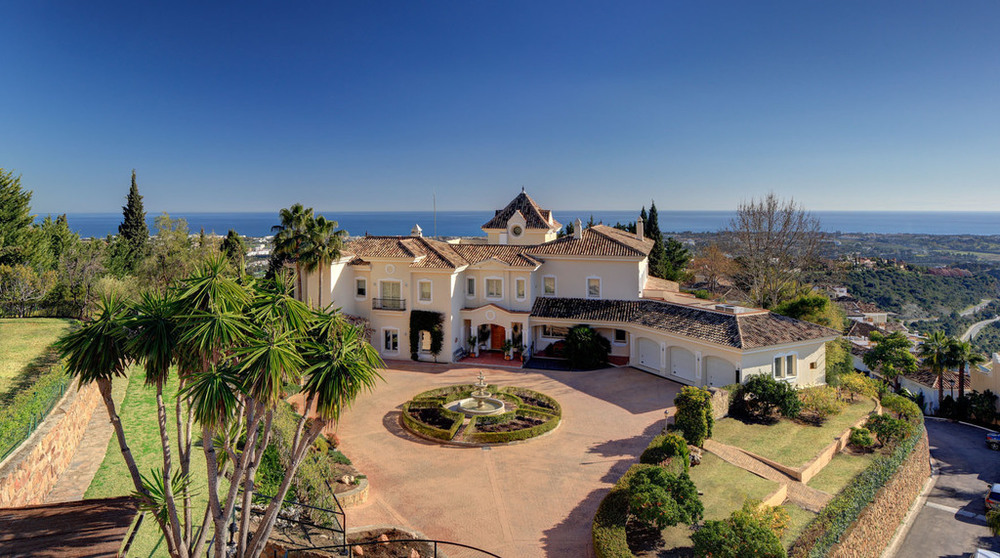 Source: Panorama Properties
Marbella is, without a doubt, the most luxurious place you can be on the Costa del Sol. With a seemingly endless supply of high-end boutiques, exquisite dining options and exclusive events – not to mention plenty of sun, sea and sand – it's a veritable hotspot for millionaires, celebrities and some of the most fabulous people in the world.
Whether you're planning to take an extended holiday or move out to Marbella on a semi-permanent (or permanent) basis, you'll want to start making the most of the fabulous lifestyle opportunities as soon as you land.
Marbella travel
Getting to Marbella is as simple as a flight to Malaga (Spain's fourth busiest airport), followed by a 30-minute drive into the city. While there is the option to do this by bus, most people find a private transfer to be much more comfortable.
As for travelling around while you stay in Marbella, a luxury rental is the only way to go. There are a number of exotic car dealerships in town, so browse their offering online and make sure to have a reservation waiting for you. Whether you prefer the comfort of a Bentley or the style of a Lamborghini, nothing looks out of place driving along the Golden Mile.
You might also want to look at going off-road and into the water with a private yacht charter. Again, there are plenty of companies offering luxury vessels of all sizes, so if you've got a special occasion to celebrate (or simply want to avoid the crowds on the beach), you're sure to find the perfect yacht for your group.
Accommodation
There is a wealth of exceptional places to stay in Marbella, from five-star hotels and serviced apartments, to unique villas in exclusive neighbourhoods. Swimming pools, hot tubs and luxury terraces are commonplace, and you'll have plenty of choice between villas in the traditional Spanish style and more contemporary designer homes.
Whatever type of trip you're planning – whether it's a romantic escape, a family vacation or an extended break with your friends – it's easy to find the perfect pad once you know where to stay.
The Golden Mile is the hub of all activity, and a villa or apartment close to the seafront will put you within easy reach of the boutiques and beach clubs along the coast. If you're looking for a more private escape, choose somewhere in La Zagaleta or Sierra Blanca. These tranquil neighbourhoods are highly exclusive but will afford you complete privacy once you're away from the centre of Marbella. The residential areas of Los Monteros and Guadalmina are more accessible but equally enjoyable.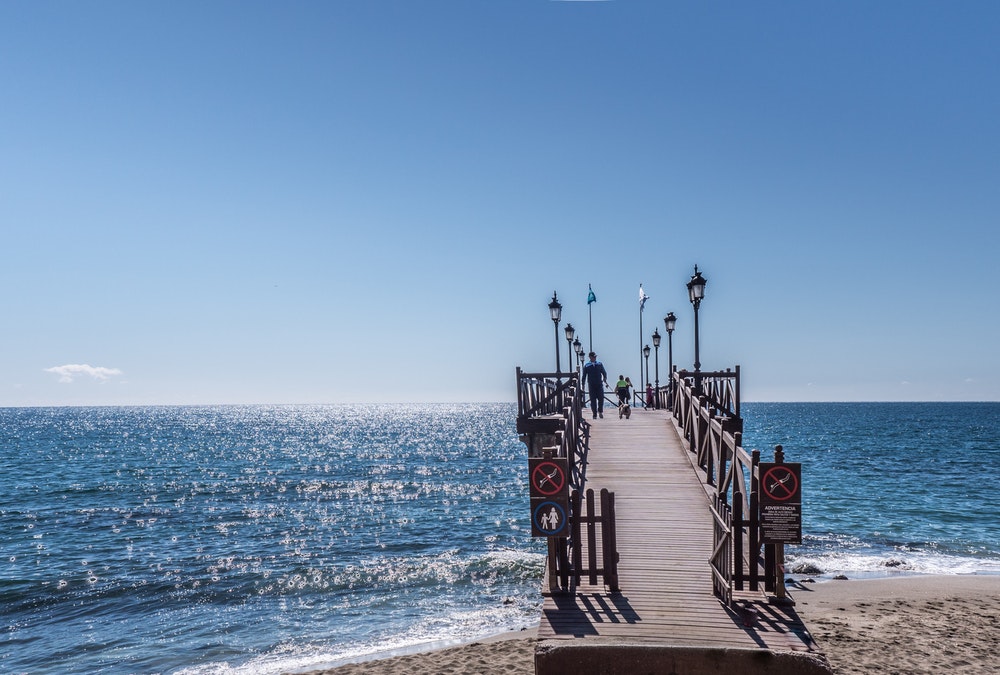 Source: Pexels
Socialising
Let's face it – a trip to Marbella is mostly about seeing and being seen while you soak up the sun and splash some cash. Knowing the hotspots for brushing shoulders with the most elite crowds on the coast is essential.
The city is known for its incredible beach clubs, where you can sunbathe and sip champagne during the day, before retuning after dark to dance the night away. Whichever club you choose, expect fabulous VIP areas, renowned DJs, international celebrities and partying until the early hours.
Nikki Beach is perhaps the most famous, known for having clubs in some of the world's best resorts. Funky Buddha is another favourite, offering a huge dancefloor in amongst exotic, Asian-themed décor. Heading into Puerto Banús, you'll find TIBU packed with the young trendy crowd and Pangea, which delivers unrivalled views over the marina.
Dining
If clubbing isn't your scene, Marbella has plenty of other exquisite experiences to savour – such as its exceptional dining options. The best part is that many of the city's top restaurants can be found within its hotels and beach clubs, meaning you won't even need to interrupt your day to enjoy them.
The Marbella Club Grill, for example, is particularly popular in summer, when service moves onto the stunning terrace of the Marbella Club Hotel. The menu combines Spanish cuisine with international dishes, expertly put together by Michelin-starred chef, Juan Galvez. You should also try Tahini, a fantastic sushi bar within the Gran Melia Don Pepe Hotel, although Marbella hosts Spain's first Nobu if you would prefer something a little more familiar.
For those that love the Harrod's Food Hall experience, the famous El Corte Ingles shopping centre offers similar options. Located on the second floor, you'll find multiple restaurants, a trendy gastro bar and the opportunity to purchase luxury treats to take home with you.
This barely scratches the surface of the wonderful lifestyle that awaits you in Marbella. If you're looking to blow off some steam in a luxurious destination that has anything you could wish for, there's no doubt that this is it. Sunshine, fast cars, luxury boutiques and champagne all day long – what's not to love?