Affordable housing was thought to be the saviour of the working classes, keeping rent costs at a level that a living wage can sustain. However, just as fast as developers build new homes, they are coming up with new ways to redevelop and re-market homes at an unaffordable price. The affordable housing 'public enemy no.1' of the moment – Westbrook Partners – have recently purchased property in the London borough of Hackney and it is understood that they are planning to evict the lifelong tenants from their homes.
This aggressive move is closely followed by speculation that the company is planning to re-market the new homes at roughly three times the current rental price. In what is being termed the 'NewEra saga', the shadow justice secretary and shadow minister for London, Sadiq Khan, told the Guardian this "Shameful saga embodies everything that is wrong with London's broken housing market." Many demonstrators have rallied to the support of the residents, gaining hundreds of thousands of petition signatures as well as getting celebrities involved in a demonstration taking place at No.10 Downing Street. Residents have accused large profit hungry organisations of forcing "London people out of London". The demonstration comes as an attempt to lobby Westbrook Partners to sell the New Era estate to a social housing developer to ensure prolonged, low-cost rents.
With national rental prices reaching their highest ever levels, at a national average of £768 in October 2014 and an average of £1,166 in London, the cost of living for many households is rising drastically amongst increasing inflation and slow wage rises. The attractiveness of London as a home is proving detrimental to those that already reside there and is clearly forcing many out to the rest of the country.
In an ironic case of small government conservatism, The Mayor of London was abroad on business during these demonstrations whilst Labour MP for Hackney Dianne Abbott was 'with the people', protesting for the rights of her constituents. The end to this 'saga' seems nowhere in sight, as many developments pop-up all over the capital it seems that both directly and in-directly residents of London will be adversely affected by rocketing rental increases.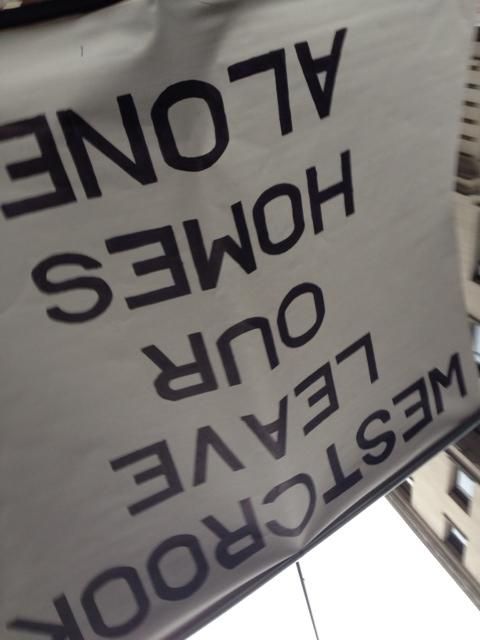 by Thomas Samuel