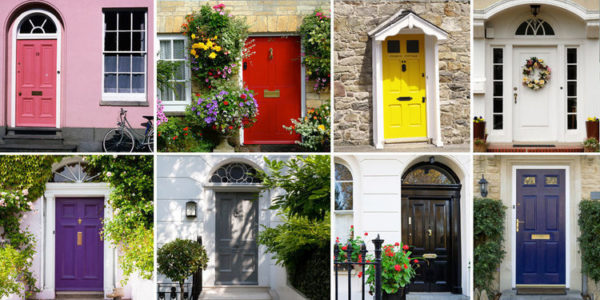 A large part of branding and marketing is boosting the perceived value of a product by making it appear more desirable than it actually is. Retailers know that they can get more money for the same thing if they can convince buyers that it's worth more to them. The trick is to increase that perception of value without investing an equivalent amount in making the product more valuable.
You can apply this principle when it comes to selling your home. Your property value is based on a number of things including what nearby properties have sold for, the features of the house (size, number of rooms, age and condition of structures, etc.), and perception-based variables. For one buyer, an open floor plan increases value, for someone else it's a spa bathroom, a gourmet kitchen or a large garden that will increase the perceived value. While there's an argument to be made for assessing trends and making strategic interior renovations, one of the most accessible and rewarding investments you can make is by adding kerb appeal.
You've heard of first impressions, that it only takes a couple seconds to come to a conclusion about a stranger? Well, the same holds true for your property. The instant judgements of potential buyers are extremely important. Making carefully considered investments to improve that impression can really entice buyers, making them more likely feel that its price is completely justified.
Here are five tips to help you add kerb appeal and get more for your home:
Landscaping
You look your best when you get a fresh haircut and put some effort into your appearance, and your house is the same. Start by trimming vegetation, an overgrown garden obscures your home, gives the impression that it's uncared for and in poor shape, and makes buyers think of all the work they'll need to do when they move in. Remove dying plants, fertilise the soil and water everything to keep it looking healthy. If it's not winter, put in some attractive flowers. Hanging baskets, window baskets or planters are all good way of adding some colour and making your property look attractive and well cared for without demanding a lot of time or money.
Refresh the exterior
To get the best value out of your sale, you want buyers to think that your property is well-maintained or as good as new. Depending on the age, condition and exterior style of your home, you'll have to approach this differently. In some cases, a good pressure wash can make everything look shiny and new. In others, a new coat of paint might be necessary – just don't forget doors, windows and trimmings! Remove mould, stains and grunge on the roof, gutters and siding.
Window treatments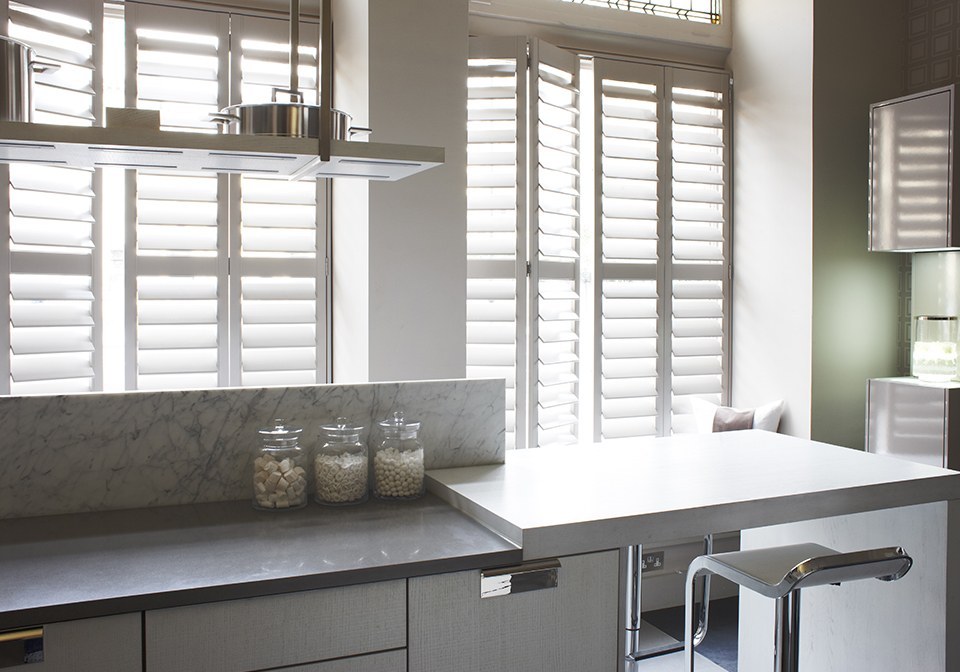 Don't forget about the windows! Your property's first impression includes whatever surrounds it or can be seen through the windows. Clean sills, ledges and anywhere mould or grunge might build up. Stage any space that can be seen beyond the windows. You can add window boxes, decorative flowers or ornaments on the other side of the glass if needed. Just remember what important feature windows are and think about whether you could improve them with shutters, blinds or curtains. Clean, new, good quality window shutters can especially transform the look of a home, while ragged, dirty or broken window treatments drag down the perceived value.
Aesthetic additions
Tastes in home design change frequently. If the style of your home looks dated and unappealing, you should improve that by investing in strategic aesthetic additions. Decorative shutters or window boxes are a popular choice. Another non-structural option is to add decorative sidings that hide or alter an out-dated style into something fresh and contemporary. Adding structures like a climbing lattice to the landscaping near your house can also disguise and improve the look of the exterior without requiring significant recladding.
Stage the space
Finally, tidy up and replace toys or tools with strategic props such as garden furniture, potted plants or other decorative accent items. Try to remove or hide clutter, and present a tasteful look by staging a particular accent, theme or continuity in the house. You might match garden cushions with potted flowers, or choose a chair that matches the paint colour on your trim or door, for instance. It should also go without saying that you should remove, repair or replace anything in disrepair.
Adding kerb appeal to your property can dramatically improve first impressions. The strategic return on investment when buyers perceive your property as tidy, well maintained, and attractive, can significantly boost the sale price and put more money in your pocket for the next purchase.