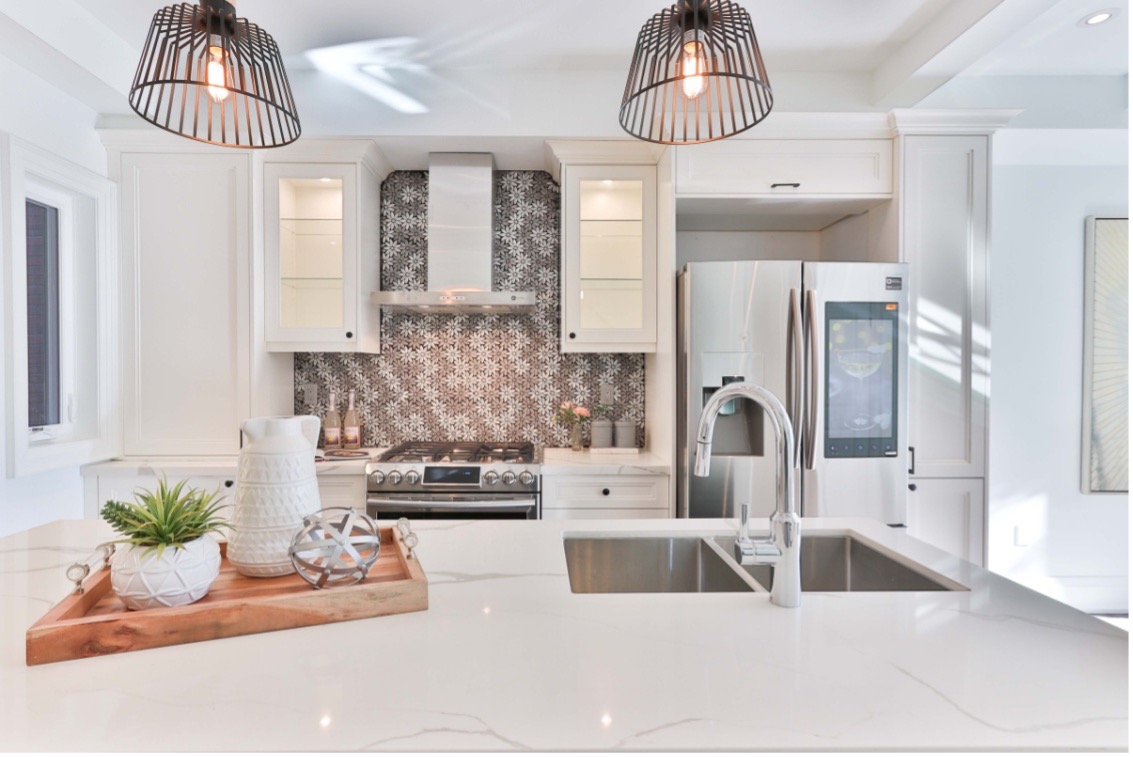 Renovating your home does not always need to be a pricey project. It may take time to make improvements, and you may need to dedicate a certain amount of time to complete a project which may, in turn, have an impact on your social or work life. However, home improvement projects do not always need to be expensive. Whether you have just moved into a new home or you have been living in your home for a while, there are always certain aspects that catch your eye and may need a spruce up. So, let's dive straight into some home improvement projects that are affordable and will not break the bank! 
Paint touch up's  
Paint discolouration and staining on walls is widespread over time and can make a room or room look dull and gloomy once the wall colour looks drained and musty. This can be notably worse with white painted walls as water vapour, and even smoke from burning candles can significantly impact your walls over time. It's tricky as you may not always know the real impact substances have on your walls until you see predominant marking. Do not panic, as this can be touched up and improved easily with a fresh coat of paint. Children's rooms are also an easy target for wall marking, discolouration, and staining, so it is essential to target these rooms when you intend on touching up different parts of the home. Overall, paint touch-ups are relatively affordable as basic paints can range from around £8-30, and this task can quickly be done by yourself with the help of a family member or friend. The impact on a room is significant as paint touch-ups ultimately brighten, freshen up and create a larger illusion to your room.  
Wall mount all TVs 
An easy way to add a modernised touch to your home and utilise space is to wall mount all of your TVs. Having a TV placed on a wall does not only look sleeker, but it also means that you can make use of the space where your TV unit, cabinet, or drawers were formally placed. Some rooms in your home may not even be large enough to accommodate a TV stand or unit, and the cluttered buildup of furniture is certainly not a good look. Therefore, it is easy and affordable to have all of your TVs mounted onto the walls, which ultimately is a better-suited position for most regarding eye levels and neck levels, reducing any forms of strains. This can be done by yourself if you believe you are up for the task or can be completed with assistance from family or friends, beware though; your TVs will be a heavy and bulky piece of equipment, so be careful! If you require extra assistance, do not hesitate to call in a professional for TV wall mounting services.  
Add greenery
Decorating with greenery is a simple yet effective way to add home improvement as plants and flowers brighten up and add life to any room. We would advise placing greenery in rooms that are easy to maintain and cannot be forgotten about, as plants and flowers require regular upkeep unless you take the artificial route. Simply adding a tall plant in the corner of your hallway will immediately add vibrance to your home from the moment guests walk into your space, which can be highly refreshing and energising and set the overall tone before they view the rest of your home. Plants and flowers can also be very low priced, and the best part is, they can be updated regularly. If you would like to switch up your white lilies to orange lilies in your living room for a pop of colour, it is easy and inexpensive to do so.  
Organise and declutter 
We believe that this is one of the most specific projects for home improvement. Reorganising easily allows belongings to be stored away efficiently, ultimately reducing clutter in and around your home. For example, reorganising a wardrobe space or installing shelving which makes it easier to keep clothes and shoes suitably, means that there is a slimmer chance of these lying around your bedroom furniture and floor, creating mess and clutter. Or perhaps installing shelving in your living room will give you additional areas to store ornaments, plants, vases, or picture frames that are usually all cluttered and in close contact on the same surface. Spacing these out to other sections within the room will create a more spacious and arranged feel as objects are not sitting on top and side by side with one another, which can always look too cluttered and disorganised.
Ref : THSI-2586 / ZD. 23232