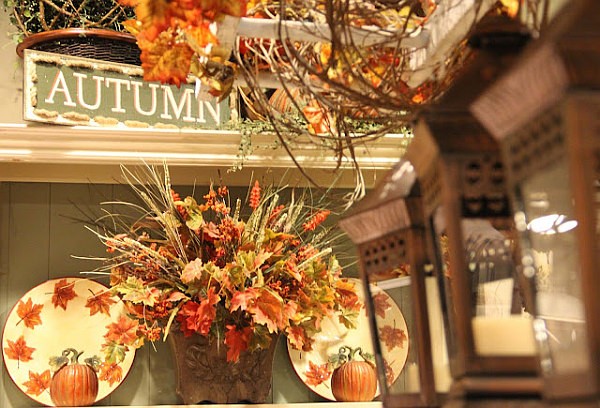 Autumn Décor Tips
Lighting

As the days start getting shorter and the nights longer, the need for lighting within your home will become increasingly important. Lighting can change the entire look and feel of a room and can help to give a warm glow to your living room or bedroom on a cold and dark autumn evening. Check out these table lamps for a simple and cost effective way to update your current décor to provide an autumnal feel.

Homebase           Marks and Spencer       Wayfair.co.uk
ColoursOne of the most noticeable things that autumn brings in terms of home décor is the shift in colour palette from bright whites and light florals, to deeper colours and bolder, darker prints. For an autumn feel within your home, key colours include; brown, grey, burgundy, berry and burnt orange whereas key prints include; check, fairisle, tartan and animal inspired prints. These can easily be added to existing décor for a pop of autumn colour.
George at Asda                       Dulux in Ruby Starlet                    Matalan
 3. Warmth and comfort 
With the end of the summer comes the decrease in temperature and the first signs that winter will soon be upon us. To make your home your cosy haven and a place you can truly escape the harsh winds and rain (I'm sorry, there will be rain!) bring some warm fabrics and textures to your existing rooms. Take a look at these warm and comfy items which will be perfect for a night in front of the fire.
Marks and Spencer                                           Matalan                                                        M&Co
4. Bedding
Your bedding is a major feature in your home. The reasons being that firstly, people spend an average of 25 years of their life sleeping and secondly, the bed is usually the most noticeable item in a bedroom. Due to these reasons, bedding is important and you want to bring style, comfort and warmth to those long autumn/winter nights (and some lazy Sundays days too).
BHS                                             Matalan                          BHS
5. Ornaments and Home accessories
Changing up the decorations and ornaments within your home is a quick, easy and cheap way to transform a room from a place you can spend bright summer evenings, to a place you can relax in front of the TV with a mug of cocoa and a blanket. You don't need to redecorate your whole house to get that autumn look and feel, just swap out or add these to your existing rooms and watch your home transform.
George at Asda                            House of Fraser                                          Matalan
6. Scent
The smell of our homes is often overlooked in comparison to the visual aspects. However, smell can be linked to memories, feelings and emotions and can effectively give your home a totally different feel as opposed to just altering the look. For autumn, scents start to become less floral and fruity, in favour of woodier smells and the inclusion of berries and spices in anticipation for the winter. Using candles, diffusers and potpourri you can give your home a scent that will instantly remind your guests of the crisp, foggy walks and crushed fallen leaves of the autumn.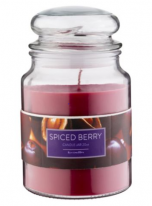 Tesco                                 Marks and Spencer                  Matalan
7. Animals
One of the main themes that comes through each year with regards to autumn décor is the presence of animals (especially woodland) in homewares. From stags to hares and owls to foxes, these cute design ideas will bring nature to your home in a subtle and elegant way.
Matalan                                    Next                                    Homebase