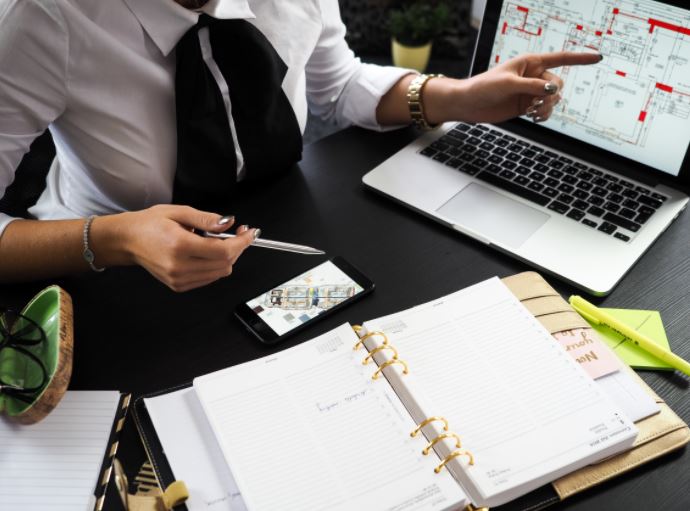 Currently, the buying and selling process has been transferred to online platforms. Digital platforms connect buyers and sellers in terms of housing security. Data and analysis have proven to be the saviour of the real estate market. The use of Set Schedule improves real estate management (REM), helping companies to be faster and more agile. It makes it much easier to manage complex workflows and integrate information.
Digital architecture redefines architectural parameters in a revolutionary way. It uses Set Schedule, artificial intelligence (AI), cloud computing, reality modelling and other data to control and manage building properties instead of using traditional software.
The sales-based nature of real estate means that a realtor spends a significant amount of time and mental energy on generating new leads. Usually, they have to rely on networking and word of mouth referrals to connect with new clients. But now, there's a new tool in their arsenal: Set Schedule.
What is Set Schedule and How Does it Work?
Set Schedule is a real estate technology company that aims to streamline the process of running your realtor business. Their most cutting-edge offering is machine learning-enabled lead generation.
Harnessing the power of artificial intelligence, Set Schedule analyzes your local real estate market. Using various metrics, including current and past market conditions, the history of individual homes, demographics, and more, it uses machine learning to identify which homes are most likely to go on the market, and what their potential value might be.
Because it uses machine learning, the algorithm is able to grow better, more powerful, and more accurate over time, delivering increasingly accurate leads as it gets more data about the local market.
Machine learning is one of the most interesting and useful technologies in use today. There are applications for it in various fields. In the medical field, artificial intelligence can learn how to identify potentially cancerous growths on the skin or in diagnostic imaging or to recognize the sound of a COVID-19 cough. Facial recognition software is used for everything from catching criminals to ensuring that only authorized people have access to schools.
The Role of Technology in Real Estate
In addition to lead generation, there is an office management component, which allows realtors to schedule calls and visits, record information about leads (including those they generate on their own), assign tasks to others in the agency, and more.
This sort of technology has proven vital in 2020, when many realtors have had to work remotely, removing the ability for easy in-office communication about the current status of leads and homes on the market. Using office management software makes it easy to keep everyone in the practice up-to-date, assign leads and work fairly, and ensure that there is no wasted duplicate effort or no critical task left undone.
The real estate industry has seen numerous technological advances in recent decades. Various sites make it easier for potential buyers and sellers to gain an understanding of the market, for better or for worse (sometimes a little knowledge is a dangerous thing!). High-quality cameras and the ease of uploading HD video now makes it easy to offer virtual walk-throughs, letting potential buyers preview a house before arranging a viewing (a boon for families looking to relocate to a new city). It's even possible to get beautiful aerial drone footage of the property and neighbourhood.
AI is really transforming the real estate sector. Everyone is setting their future objectives on AI, and it is clear that this technology will greatly affect the future of the real estate. The ability to collect, analyze and learn from massive amounts of data is expected to increase the efficiency and effectiveness of agents, make brokers more strategic, and ultimately enable customers to experience the buying and selling process with less uncertainty.
Set Schedule represents a new way for realtors to harness the power of technology. The events of 2020 have created a competitive field in many housing markets, so it's important to make use of every tool available to you in order to find leads and close deals.
Ref number: THSI-2090