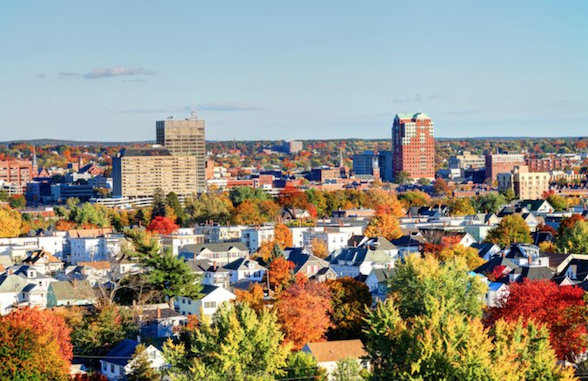 When you are on the verge of getting married or having kids then it's time to think about the city you are living in. As a bachelor or a couple the cities might be good for you in the USA but if it is about spending your life then you must consider facilities which are available there and then further make a move. For a good life, you must consider certain things, schools, recreational parks and other activities for kids, health care facilities, crime rate, job opportunity and more before you grab that moving checklist and start with your moving prep. 
Not just this, you should check the expenses which you have to incur while staying there. You simply cannot ignore this as if the living expenses are more than you might not be able to survive with the present income. So this concern needs to be looked off. Thus given below are certain cities that are famous for providing a happy living.
Raleigh in North Carolina is best when it comes to quality of life.
If you want to experience a quality life then Raleigh is one of the finest places to stay. This place is known for the best quality of life index in the whole world. The place is ranked by considering certain factors such as health care facilities, the purchasing power of the place, monthly living expenses, traffic concerns and the pollution index of the place. Not just this, North Carolina is the capital city of US and is growing at quite a fast pace and the reason for the same is best living conditions which make a lot of people move here every year. Raleigh has a lot of interesting things to do. From visiting parks, museums to going for sports activities several things could be done. 
The place is known for its greenery and one can experience a peaceful life.  This place is increasing job opportunities every day and the median household income over here is $61,500, while the median price of any home over here is $241,500 which makes it quite an affordable place to stay.
Boulder situated in Colorado makes people experience a balance between work and private life
Having a balanced life is a wish of every human being and this place is one that provides people with this opportunity. From flexible working hours to friendly work culture or helping employees in time management and good income, this place provides all of it. Certain companies such as OnDeck, Amplio Digital, and Stack Overflow are known to provide the best work culture at this place. Not just this when it comes to children this place is one such place where practical education is more focused. So schools usually take students for trips to different places or museums to increase their learning. Even this place has certain setup institutes which provide education on parenting to the newly becoming parents. Thus this place is a combined package of beautiful houses, happy work life and private life.
Let your children enjoy the beach breeze in Tampa, Florida
Among all the cities in Florida, this one is the best to raise your kids. This specific area is surrounded by two water bodies such as Hillsborough Bay and Old Tampa Bay. These water bodies provide the residents with an amazing view of the Gulf of Mexico. For families who are fond of water sports and feel like enjoying in sun all day long, this is the best place to move. 
Leaving this water sports, there are parks, sports and music events organized which are a good source of recreation. For the families who have little kids and they want to make children aware of different aspects then taking their child to the Museum of Tampa is a good option. You can also go for road trips to the Atlanta neighbourhood. This place is known for having a diverse community where the median age of people is 34.8. 
The data also reveals that 43 per cent of the population is married for the last fifteen years and 45 per cent population have kids which are less than eighteen. Even there are large corporation offices in Tampa where you can get good job opportunities.
Thus these are the best places where you can shift with your family or you can move as a couple and start your family. From your everyday facilities to providing the best culture for the living of your child this place will help you experience everything. Even these places would help you go for a quality of life which is a need of every individual. So if you have made up your mind of leaving the place you are staying in and want to experience a new place then these are a great option.
Ref number: THSI-2353