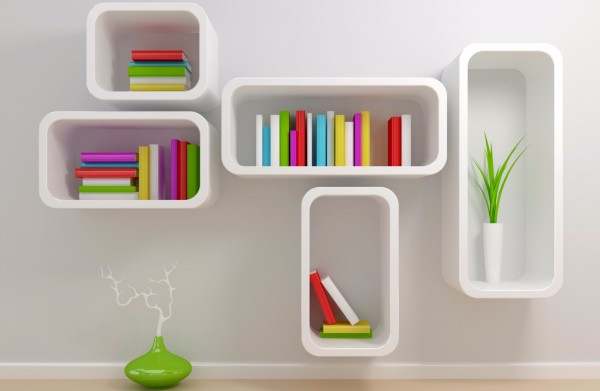 'The Life-Changing Magic of Tidying: An simple, effective way to banish clutter forever' by Marie Kondo 
This book is ideal for the untidy person. It will change your perspective of having things in the house. There will be less clutter and transform your space into a clutter-free-zone. Kondo's guide will head you into the right for successful tidying. The book is also Amazon's number one  best-seller in practical and motivational self help, showing you the right way to manage excess things in your home.
'Housebuilders Bible 11' – by Mark Brinkley 
This 'Bible' is the UK's best-selling building guide. It gives direction of how to be a successful builder, aimed for amateurs to professionals. It covers many different aspects of building a home from buying the right materials to finding the right people, this will show you all the right ways to building and improving a property. Brinkley also includes tables for costing your building project, so you can budget the right way to make your dream home that is right for you. 
'An Eye for Design' – by Allegra Hicks 
This book includes inspiring textile and pattern designs for your home. Whether its for little or big change the interior design book will set you on the right path for improving and changing up the looks and inner surroundings of your home. It also features fashionable textiles and where they originate from and nature features such as birds and bees. Allegra Hicks cover luxury fashion, homewares and accessories, to make your home more beautiful and homely as can be.  
'Scrapbook for Living' – by Bunny Williams 
This scrapbook includes everything you need to know about making a house a home. It embraces ideas on glamorous and inspiring designs and pays close attention to detail. From those little features of the home to the more exposed. Bunny Williams gives enlightenment and direction on creative ways to organise and add personal touches to a home; covering different topics and aspects of the home such as 'Keeping a house organised' to a chapter on 'Bringing a home to life.'
'A La Carte: The Elements of an Elegant Home' – by Sherrill Canet 
Sherrill Canet inspires her readers with past interiors and re-creating them ideas with a modern twist. The book has innovation from different centuries and periods from various regions from France to English antiques.  From centuries such as the Eighteenth to Nineteenth – claimed to be 'redefining the land of Gatsby – we love.' Canet features decoration of a home in a range of different styles to suit everyone's tastes from 'old world traditional to chic and tailored.' She aims to encourage recreation of a house into a dream home, which is a happy and wonderful place to live in.