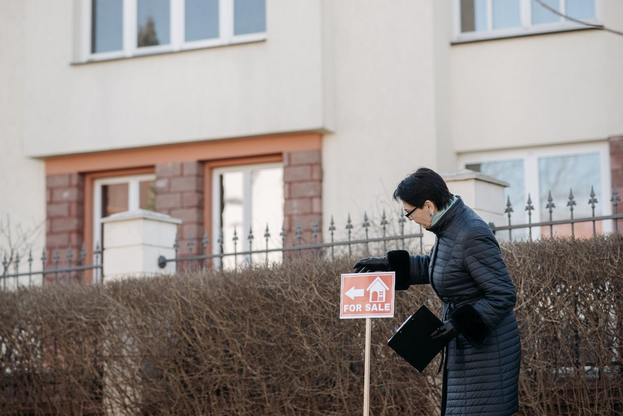 When selling your home, so many variables are involved that it is expected to feel confusing. When selling a home, your natural endgame is simple: get the best price and close the deal as soon as possible. However, fetching the best price you can for your home takes work. Many home sellers will look to use a local agent to help them move their property, but other solutions exist. For example, platforms like TheHouseShop offer an easy way to advertise your home to buyers in a different market.
By advertising your home on our platform, you might find it easier to go ahead and get your home sold. With tens of millions of visitors per year, too, you will find that TheHouseShop offers a more robust place to advertise than even the most prominent agent in your area. You can also attract other people to bid on your home who might not check a local agent and instead look for national platforms like this.
Advertising your home can be one of the best ways to increase interest in your home. And when there is interest, there is the chance of a bidding war. The 'dream' is to have more than three buyers interested in your home: this allows you to ensure you do not have to acquiesce to buyer demands. When you have only one buyer, which can be expected when advertising only locally, you can find yourself beholden to their demands. If they start asking for money off or changes to the home before they bid, you can wind up with a headache. With more advertising, though, comes more interest.
And with more interest comes more opportunities to get the best price for your home.
Why Does Advertising Your Home Boost Your Value?
Advertising your property helps boost its value because it simply means more eyes are on it. This means you can attract buyers who see your maximum price range as less prohibitive.
The marketing also helps you to attract more buyers from elsewhere. Many buyers are from out of town and, thus, are more likely to meet your asking price to ensure they can secure that home for themselves. This increases the ability to ask a steeper asking price.
Other buyers can be made aware that there is competing interest. If someone wants to make a bid for your home, they are less likely to rock the boat if they know that you have received other bids. This can make it easier for a buyer to accept your home as it is.
Advertising your home helps to increase the value, too, because you get expert help with marketing. TheHouseShop, for example, has over 50,000 landlords and tenants involved. This means that your home is more likely to be visible thanks to the marketing assistance.
Advertising your home also means you can more readily promote the benefits of your home. Through an agent, you often rely on how good their platform is. With TheHouseShop, you can make your home look far more high-profile than an agent can manage.
Another benefit is the introduction of expertise and assistance in making tough calls. You can turn to the expert support provided to ensure you can quickly and easily alleviate issues with your home that might be holding up the sale process.
Finding The Information You Need
Buying and selling homes is not easy – there are often so many decisions to be made that it can be hard to know where to start. The same, though, goes for potential buyers. With the right marketing platform, buyers can quickly complete the home-buying process. Let us say, though, that you want to sell your home abroad and then move to the UK.
There are various rules and regulations that you need to understand about buying property as a foreign national. The same is true of any country. If you were, for example, a US citizen, you would likely need to receive expert advice on buying property in Italy as an American.
Well, the UK has similar rules for foreign nationals making a purchase when it comes to UK property. As such, using an advertising platform instead of a agent can make it easier to get that bespoke advice. Platforms like TheHouseShop offer excellent advice for buyers, sellers, landlords, and renters alike. This means that even complex issues regarding foreign ownership can be better understood.
Instead of trying to self-educate yourself on the matter or rely on what a agent might know, you can get expert support from professionals who know what they are doing. This can help you avoid the usual pitfalls of buying property abroad.
Such advice can be found not only for foreign nationals, though. Using a marketing platform to sell your current home and buy a new one opens up many different avenues for assistance. If any aspect of buying or selling a home confuses you, agencies like TheHouseShop can make this complex process much easier to understand.
Relying on a local agent for buying/selling a home and getting expert advice is often folly. With platforms like TheHouseShop, you can access more advice, more eyes on your property, and the chance to get the best possible price.
Therefore, investing the time and effort to advertise your home via TheHouseShop for free is highly recommended. Whether you are a foreign national making your first purchase or a landlord looking to lighten your portfolio, help and support are available.
Ref: 3524.31098 |     0B6F2A97
Image credit : Pexels