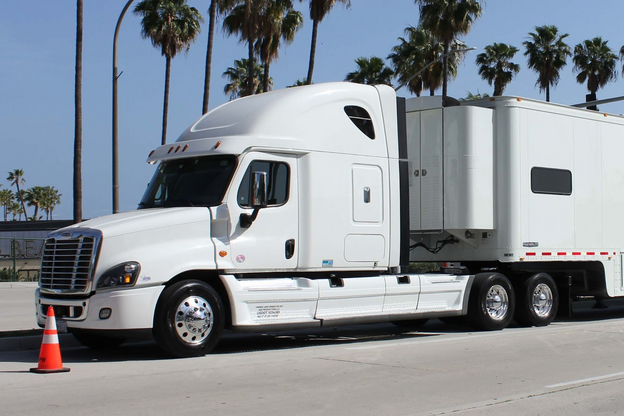 Plenty of planning goes into relocating to a new property across the US. Besides preparing, hiring movers, and packing, you may also need to ship your car. It is more often the case that a car shipper is needed when going cross country, as the drive can be long and time-consuming for most.
Shipping your car can save you plenty of time and frustration on a long-distance move if choosing wisely. There are many well-rated companies to pick from once you know what to look for.
Whether it's a cross-country transport or just moving your vehicle to a nearby state, many agree it's a good idea, as auto transport has skyrocketed to a 10.9 billion-dollar industry as of 2023.
However, it's essential to be aware of how the industry works. While great shippers are out there, some have hidden fees, consistently perform late pickup or delivery, and even practice price switching.  These situations can occur where you end up paying for more than you bargained for in time and money.
You must take all the steps necessary to ensure this all goes smoothly.  Fortunately, this survival guide will help you sort it out.
Picking a Qualified Auto Transporter
The concept seems simple enough, but once you begin your research, you may notice the decision can't be made lightly. As with movers, you can encounter plenty of hurdles and pitfalls if you aren't informed. Here's what to do to ensure success.
Ask a Friend for a Referral
Seems obvious, right? But many don't think to do so because of the misconception that not many individuals ship a car. You would be surprised to learn that most auto shipping is done by regular individuals looking to relocate, as car manufacturers and dealerships have their logistics. Ask a friend!
Look at Third-Party Reviews
If real estate is "location, location, location," then auto shipping is based on reviews. Everyone's going to showcase glowing testimonials on their website. It's smart to look at reviews from third third-party like Google and the BBB.  This will help weed out the bad apples.  Pay close attention to complaints on bad reviews. This can inform you very quickly of what customers may have experienced before.
Call Them on the Phone
These days, we do everything online. But this isn't a store return you are sending away, never to see again. For many, their vehicle is one of the most significant purchases they make besides a home. You want to know you can reach someone if anything unexpected happens.
Call your candidates list and ensure you can talk to a natural person. Pay attention to how they treat you if you ask multiple questions and how they speak back to you. This means a lot when determining what kind of treatment you will get if something goes wrong.
Read the Contract
You have already read about hidden fees or price switching. This is all too commonplace in the car transportation industry.  Everything these days has terms and conditions from our services, devices, and more. We naturally skip over them. 77% of people skip the terms on apps they use. And those are only the ones that admit to doing so. This can be a massive mistake for vehicle shipping.
With car shipping companies breezing through the contract is not something you want to do.  There could be verbiage that allows them to change the price, keep a deposit if you cancel, keep a deposit if they don't source a truck in time, or even get away with damaging your vehicle.
Only Use Licensed Transporters and Avoid Lead Companies
It is not legal for anyone to provide car transportation services without being licensed. This means the company you are dealing with must have a Motor Carrier Number. For any legitimate auto, the transporter will have their MC Number prominently listed on their site, which means they are licensed and bonded. Use only licensed car shippers to ensure you are protected.
Lead companies as they are common in the industry. They are usually a nuisance to anyone searching for a transporter. They look like transport companies but only capture information and distribute it to multiple (and usually unqualified) brokers. The result will have texts, calls, and emails for several days or weeks with no end. Luckily, they're easy to spot as they do not have an MC and can't have one.
Price Alone Should Not Decide Who Ships Your Car
Relocating isn't cheap.  When tallying up the costs, it can be overwhelming. So, it's natural and tempting to pick the lowest price possible.  However, as with much in life, if it's too good to be true, then it is just that. The same goes for auto shipping.
Prices are determined by the cost of the route and what others like you will routinely pay.  All the prices from legitimate auto shipping companies will be within a $100-$150 range. Anything way off is usually subject to change if it's too low.
Conversely, don't pay more because of a fancy website and some catchy hold music. Paying anything high will likely be due to excessive fees being charged by the auto transport company.
Have Your Vehicle Ready
Aside from being reachable and ready to greet the driver, it's essential to have the vehicle itself ready to prevent delays.
Take Your Stuff Out
Your vehicle should be empty. If you want to ship your car with stuff in it, understand these items are not covered under any insurance as car transport companies are only allowed to provide vehicle insurance as they are not licensed for cargo. So as tempting as it is to turn your car into a mobile storage unit, it is not advisable.
In fact, most car shipping carriers will only allow up to 100 lbs of personal items and it cannot cover the windows.  This is because if everyone packed their vehicles, it would add serious weight to a truck carrying 9-10 vehicles.
Don't Fill the Tank
Try to have less than half a tank or a quarter fuel tank. Remember, each gallon of gas weighs about 6.1 lbs. Multiply that by a full 20-gallon tank on 9 cars that are about 1000 lbs of fuel! This can add weight to a car carrier and cost them more to fill up their truck just because you wanted to fill up yours.  If your car is heading to Hawaii or Puerto Rico, the limit is a quarter tank.
Check Your Vehicle's Mechanical Condition
Ensure your vehicle has no leaks or issues running and driving. If it does have any issues running correctly, it is considered "inop", which means it doesn't run or drive safely. But don't worry; just let the transporter know when booking the service, and they will send the right type of truck that can load your non-running vehicle.
Be Ready to Meet the Driver
Most auto shipping companies advertise "door-to-door" service. This is primarily true, but in many cases, a large car carrier will have trouble fitting into narrow streets or areas of low clearance. These trucks aren't even allowed entry in some locations, like certain HOAs (homeowner's associations). So be ready to take a quick drive to a nearby safe location for both of you.
Confirm the Details with the Driver
Once the truck is scheduled, insist on having the carrier's contact information immediately.  This is especially important if working with a broker that assigned an independent carrier known as an owner-operator. Ask about dates and times, confirm contact information, and confirm the fee if paying at delivery. There are many times the details will be different or the fee to the driver won't match up with what you were promised to pay. If the payment or locations at delivery differ in any way, call the transport company immediately and refuse pickup until the fees and details are sorted out.
Inspect Your Vehicle at Pickup and Delivery with The Auto Transporter
This is one of the most overlooked steps; missing it could be crucial if damage occurs. Always sign off on the Bill of Lading, a.k.a. inspection report, at pickup and drop off.
It's normal for the car carrier driver to hurry to deliver your vehicle. However, with your pickup inspection in hand, thoroughly walk around the car with the driver. Make sure they sign off on any damage if it occurs at delivery.
Signing off on damage is a critical step, as not doing so absolves them of any damage claim, as insurance will not cover you if the carrier did not sign and acknowledge the damage that occurred.
Ref: 3285.28533