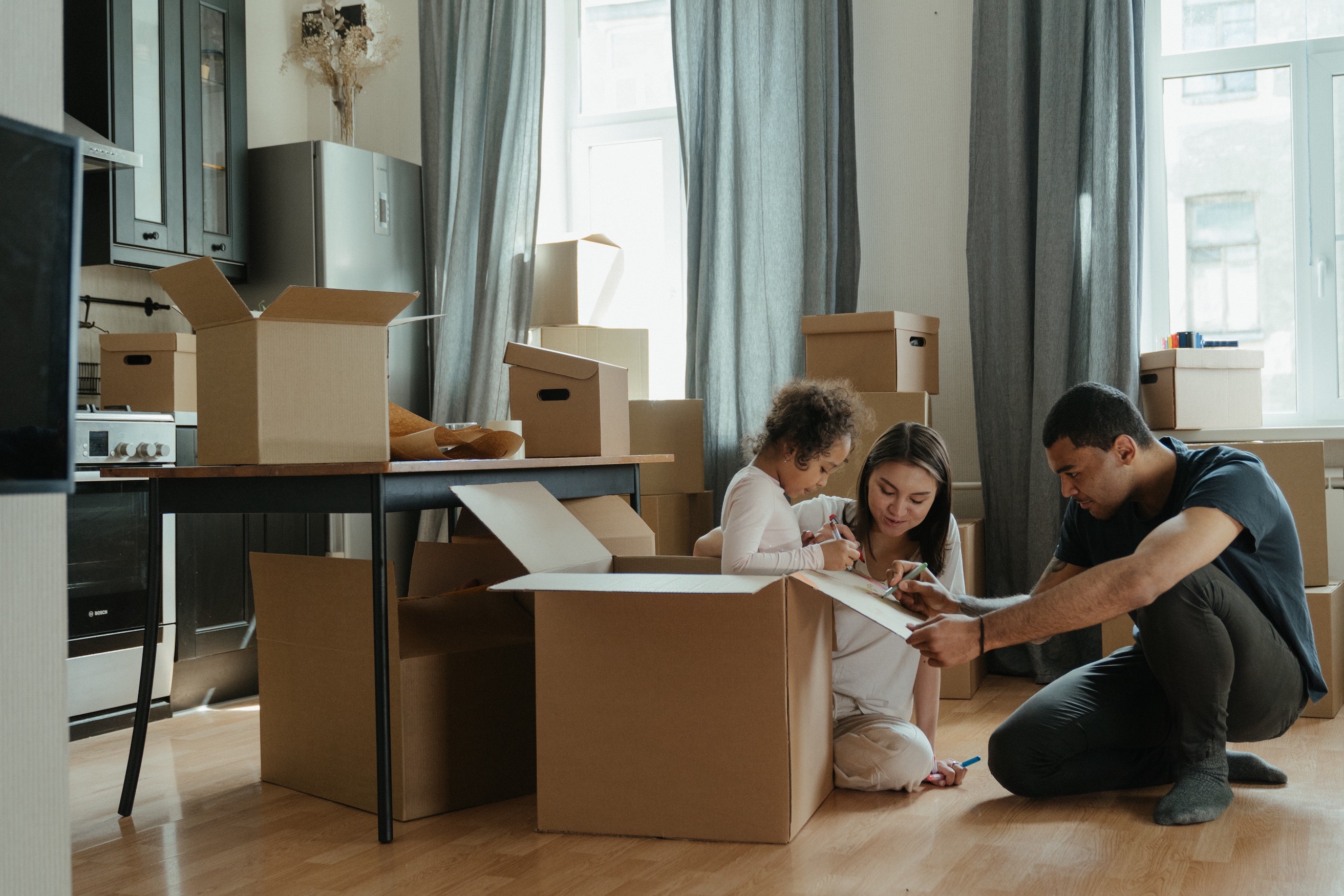 Suppose you're moving across the country to a new state or city. In that case, you're probably worried about all sorts of things like whether your possessions will survive the trip, how much relevant moving services will cost, how long the whole event will take, how to plan the move, and how to avoid moving mistakes. Moving to a new home is undoubtedly stressful, even though you'll start a new chapter of your life.
Fortunately, there are some practical ways to reduce the risks of mishaps along the journey to your new home. Consider these tips for a stress-free long-distance move.
Hire Professional Movers
While it's easy to choreograph a home relocation from the end of a neighbourhood to the other end, the same is hardly applicable to a cross-country move. Unless you have a truck large enough for all your possessions, it's best to rely on professional moving services.
Professional movers know how to get things done quickly, without breaking your possessions. Moreover, you'll also have peace of mind knowing the company has processes to protect customers from unavoidable damages. It's always best to rely on professionals even if you feel it will be cheaper to opt for a DIY long-distance move.
Pack With A Plan
Packing and then unpacking every item you own explains the monotony of moving homes. Even though packing is time-consuming and not the most exciting part of moving, it's essential to be as organised as possible when packing.
Create a moving checklist that breaks down each element of the move. You don't have to tackle everything in one day if you have a scheduled plan and a detailed checklist.
Label each box according to room, and consider listing items inside each box; this will make unpacking a lot less frustrating and a lot more straightforward.
Beyond organisation, it's also essential to choose high-quality packing materials. Cheaper boxes might break or fail to deliver your possessions in their original condition. Look for high-quality boxes, eco-friendly bubble wrap, cushioning, box tape, and labels.
Pack Your Essentials Last
It's essential to pack in advance instead of leaving this until the last moment. However, you must start packing your least-used items until eventually packing your essentials.
It's also wise to leave boxes open and in the relevant room until the moving day; this ensures you can re-organise and find items you might need without frustration.
Pack Each Box Properly
A massive mistake first-time movers often make is not packing their items correctly in the boxes. Unfortunately, if you don't pack properly, your possessions can easily be damaged while en route to your new home.
It's essential to pack with a filler or cushioning product like bubble wrap. This will prevent movement from causing damage. Moreover, pack fragile items with extra care and consider quality boxes and packaging materials.
To ensure each box is packed correctly, check for movement after completing a box. While you shouldn't under-pack a box for movement reasons, it's also not wise to overpack it. A box that's too heavy may break open, so be sure to consider the weight of each box as well. 
Rely On Insurance
Moving insurance is worthwhile. One of the primary reasons moving to a new home is so stressful is that so many things can go wrong, and most of these can be costly. Moving insurance provides the best possible solace for movers because it provides financial protection for moving-related instances.
You'll be protected from natural disasters, mould and mildew, temporary storage, damage to possessions, and several other instances with moving insurance. Even if this insurance product seems like an avoidable cost, it can provide financial aid in worst-case scenarios associated with moving.
Determine Home Restoration Needs
If you are a tenant, you'll need to consider possible tenant restoration obligations before leaving the residence. It's vital to leave a rental property in the same condition as when you moved in; if you don't, you won't receive your deposit back, and you may be held liable for additional financial damages.
So, it's best to assess the rental property ahead of time to determine the restoration needs. Whether you need to patch up wall holes, fix a broken bathroom tile, deep clean the bathroom, or repaint a wall, it's essential to plan for these projects. At the same time, you can also consider relying on services for these restoration projects.
It can be undoubtedly stressful to plan and execute a long-distance move. But even so, with the right moving company, a strategic packing plan, comprehensive moving insurance, and enough time to avoid a rush, you can move across the country without any hiccups along the way.
Ref: THSI-2801|ZD. 24813