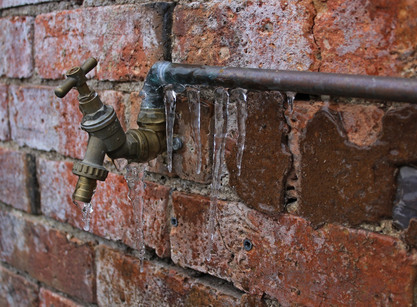 As a homeowner or landlord, it's worth having an emergency plumber on speed dial because you never know when you'll need a professional plumber. But how do you know the emergency plumber you have waiting on standby is one you can trust to get to your home quickly and solve the problem the first time out? These factors will help you choose the right emergency plumber for every need.
Response Time
When you need an emergency plumber, you need them now. You can't afford to wait four or five hours for someone to get to your house. Whether your plumbing issue occurs during the day, at midnight, or weekend, your emergency plumber should have a fast response time. Accounting for travel time, most plumbers that work around the clock can get to an emergency within an hour.
Services Offered
Choose an emergency plumber that can help with nearly any plumbing problem. Otherwise, if you have an odd repair that needs to be fixed immediately, your emergency plumber might not be able to help you, which defeats the purpose of having an emergency plumber on standby.
A reliable emergency plumber should be able to fix blocked drains, burst pipes, and leaks. They should also be skilled in repairing hot water systems, working with gas fittings, and installing various plumbing-related fixtures. Most plumbing emergencies stem from blocked drains and burst pipes, but there definitely could be a hot water system emergency that leaves you without hot water on a day when you need it.
Experience Level
Many people call themselves plumbers, but they don't have experience repairing all the things that can go wrong with plumbing. There's a vast difference between being able to install a toilet and being able to repair a burst pipe. The emergency plumber you select should have experience in all plumbing installations and repairs.
Ask the plumbing companies you're considering how long they've been in business and how much experience their plumbers have. You don't want a company sending a new plumber to your house when you need a blocked drain cleared before your dinner guests arrive in a couple of hours. Instead, you want the plumber who knows exactly how to remove the clog as soon as they know where it is.
While years in business are one factor to consider when determining experience, it's not the only one. Some emergency plumbing companies that haven't been in business long may have excellent plumbers who know what they're doing. But, you might not be able to pick which plumber comes to your house, so it's better to choose a company you know will still be around if you have problems later.
Licensed and Insured
Never have an unlicensed plumber come to your house in an emergency. A license means the plumbing company and its employees all meet or exceed the minimum standards for education, training, and experience in plumbing. Without a license, you don't know whether they know what they're doing. And, if they don't have insurance and make the problem worse, you could be on the hook for the damages.
Reputation
Always check reviews from other customers before hiring an emergency plumber. Through these reviews, you'll discover whether or not the company is trustworthy and stands behind its work. Customers will almost always post a review when they're unhappy with a service, so you're sure to find dissatisfied reviews if the company has any.
If they do have some negative reviews, look at the company's response if there is one. How a company responds to complaints tells you a lot about the service you'll receive. A response indicating they are sorry for the reviewer's experience and still want to make things right indicates a reputable company that won't let you down. A company that responds in anger or defensiveness may be wrong if the repair goes terribly.
Cost
Plumbing costs are tricky because every repair, installation, and maintenance service has a different price. The best you can do in the case of an emergency plumber is to ensure you'll get a quote in writing after they've inspected your plumbing problem and that their pricing process is transparent. That way, you can be sure you won't get any nasty pricing surprises when the job's finished.
Conclusion
No one wants an emergency plumber, but if you own property, you will need one during your ownership. It's better to know that you have a trustworthy emergency plumber you can call than to try to find one during an emergency. Use these tips to find a plumber who will always have your back.
Ref: 3111.27255