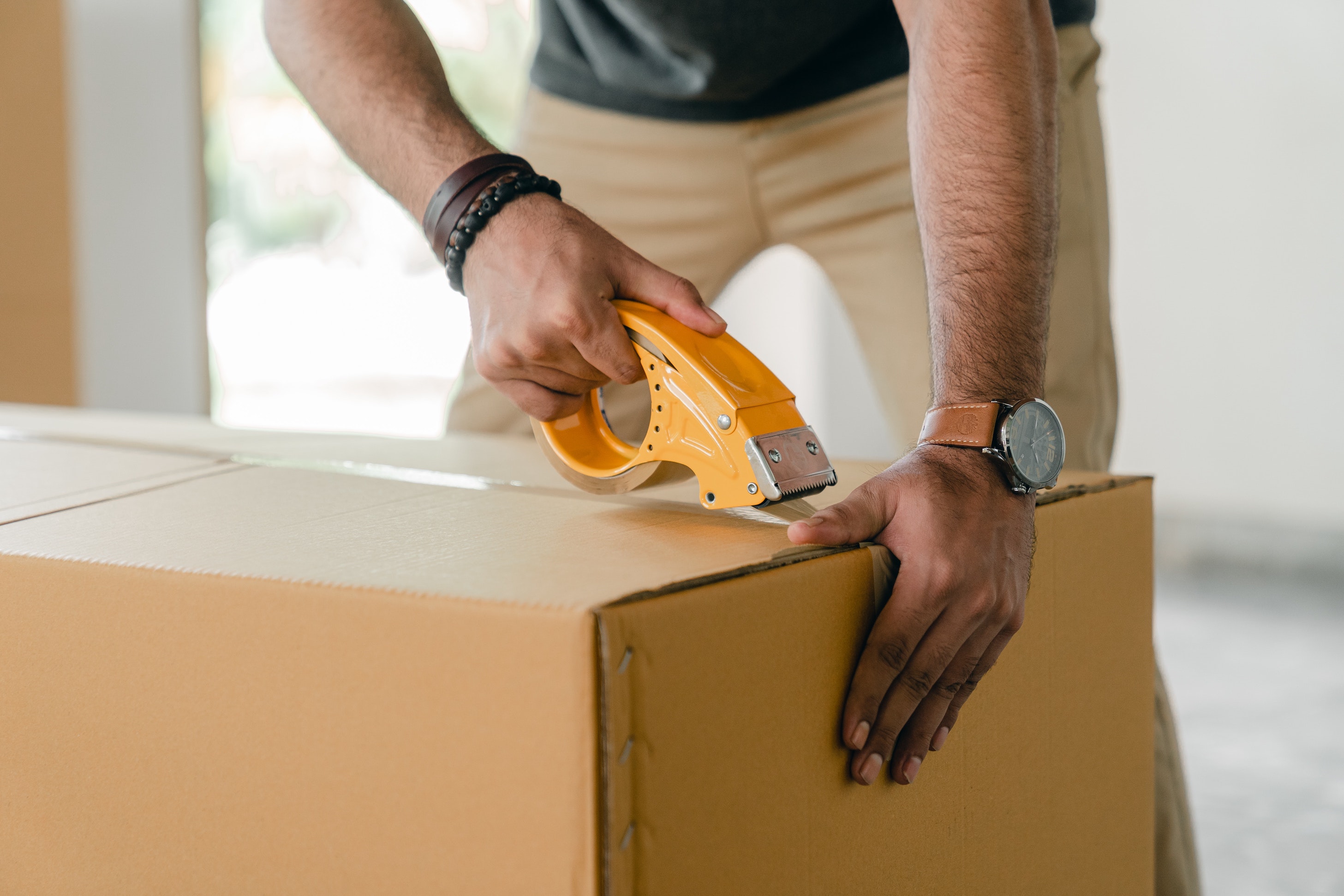 Moving can be expensive, especially when it's a long-distance move to another state, so to keep the budget under control, you may be looking for ways to save money. Some of the answers may seem like the expensive option at first glance, while other cost-cutting measures are as apparent as they seem. Whatever steps you choose to utilize for your move will be dictated by various factors, but you'll find a couple of money-saving tips that suit your circumstances.
Self-Packing
Paying your movers to pack and move is a terrific way to get a house move done in minimal time, but it is an expensive option. If you have the time and resources to pack your belongings, you'll see significant savings on the cost of hiring movers. Rather than paying for expensive packing boxes, sturdy cardboard boxes can be collected free from grocery stores or off Freecycle and other selling sites. Use textiles and clothes to pack delicate objects and save packing material in parcels to cut down on what you need to purchase.
Sell Off Unneeded Items
The more stuff you must move, the more money your move will cost, so selling or donating those unused belongings is an ideal way to save on moving costs. Listing goods on local selling sites or holding a yard sale are effective ways of shifting household items while bringing in a modest income. Listing for free or donating to charity does the trick for things that need to go fast. You may even be able to swap items for packing supplies such as sturdy boxes or filling material.
Auto Shipping
It may seem like the cheapest option for getting your car to a new state is to drive, and if you're only hopping to the next state over, this is probably true. Should you move several states away, however, you'll probably be surprised to learn it can be cheaper to use car shipping companies to take your vehicle. Long car trips have additional costs in gas, plus accommodation and food for the whole family. High mileage trips also come with potential extra costs from increased breakdown risk; if you ship the car and fly instead, these costs are avoided.
Licensed Movers
For a good reason, licensed movers cost more than tiny unlicensed outfits; they're registered, insured, and legally obliged to look after your possessions. Opting to go with an unlicensed company leaves you open to uncompensated damage or loss of goods. The cost of replacing your things will exceed the price difference of using an above-board licensed company. For a big interstate move, a small extra for an interstate removalist is worth it for the security of not having to replace furniture and appliances that have disappeared.
Book Movers Early
Booking a moving company at the last minute will cost more, so ensure the booking is taken care of early on. You'll get a better deal if you book early and have a better choice of dates. Confirming you've booked your chosen moving company early will also ensure you get your choice. They may become booked up if you wait too long, and you'll have to choose a less preferred company.
Included Storage
If there's going to be a delay between moving out and moving in, you will need to look at storage options. Many moving companies offer storage facilities in their services. Choosing removers who provide this is useful for several reasons, the cost of moving and storage is in one quote, and the movers will unload and reload your belongings from the storage unit. Using a separate self-storage facility can cost more, especially if your movers haven't quoted for unloading to storage; you may have to pay extra or do it yourself.  
Assistance
If you're moving because of work, find out if any assistance is available with moving costs. Any little incentive your new employer can offer helps the budget, so it never hurts to ask. Relocation packages can cover anything from paying movers' costs only to paying for temporary accommodation costs during the moving process. Internal promotions often include relocation costs as part of the package, but you may also be able to negotiate this with external job offers.
Cash In
Cash in any rewards points and gift cards you may have to relieve pressure on the bank account. Check any cashback sites and credit cards you use and withdraw any cash balance towards moving costs. Gift vouchers to a restaurant might cover dinner out after the house is packed or feed you while on the road. Looking for cashback deals on utilities when setting up your new home can also give a much-needed boost while settling in.
There are plenty of ways to save money on an interstate move, from packing up the house by yourself to paying for a reputable moving company to ensure the security of your belongings. 
Ref: THSI-2886 | ZD. 25439
Ref: THSI-2937 |

ZD.25698