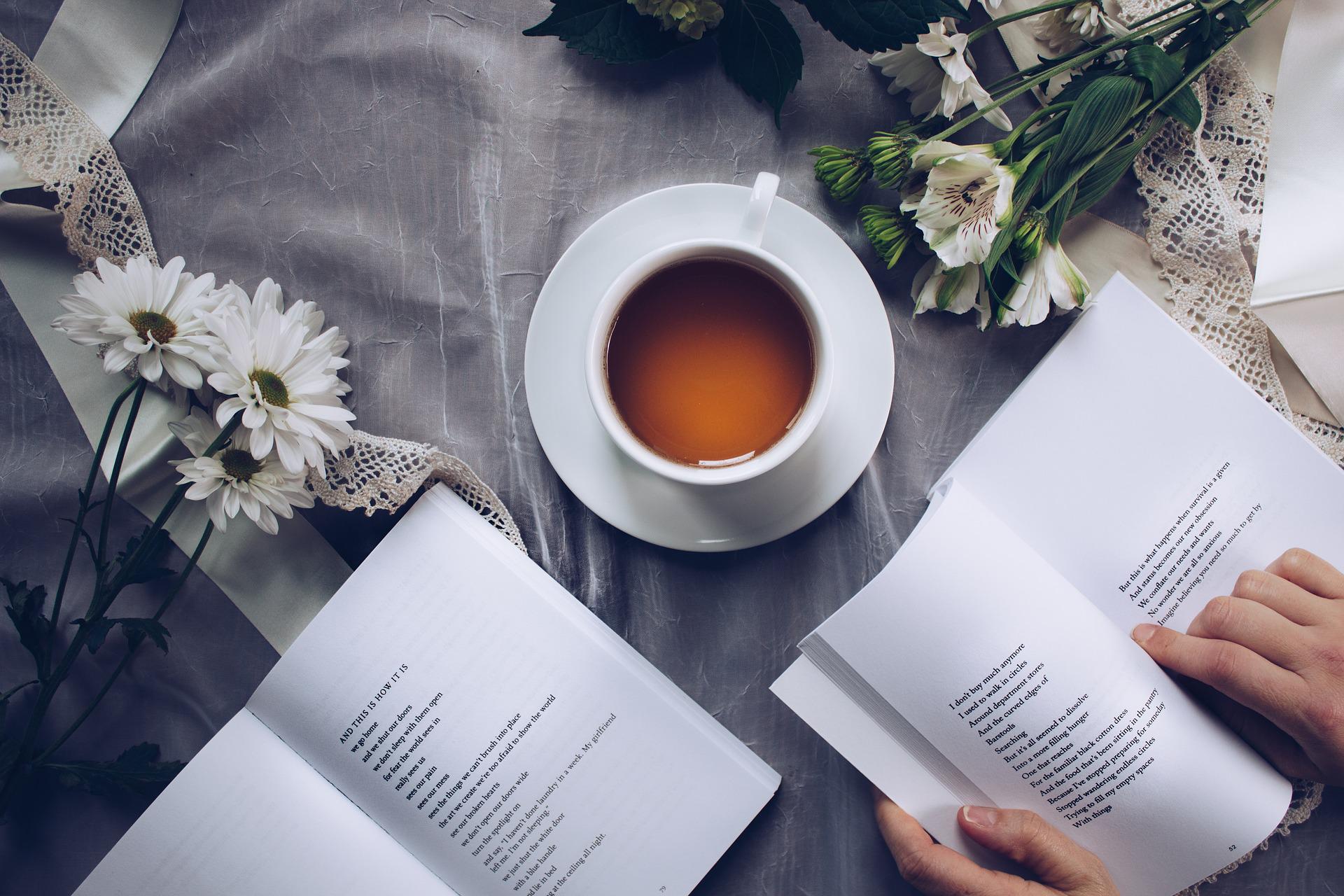 We all set ourselves goals of reading more books. With social distancing as a measure to prevent Covid-19, books became increasingly popular and even more sought-after companions. There is nothing like a comfortable armchair, the perfect light to not tire the eyes, and a great book to spend the whole afternoon enjoying the moment. 
Reading can be a form of entertainment, a way of getting informed, or one of the simplest and most accessible ways of acquiring knowledge. Reading can also help develop skills and contribute positively to your mental health. 
Being a bookworm has a proven relationship with a better quality of mental health. Reading involves imagination, mentalisation, anticipation, and learning, which works as an exercise for the human brain. Our brains need stimulation. A scientific study published by Science proves that reading helps in the ability to understand the suffering of others and creates empathy. 
Another factor that strengthens the relationship between reading and the quality of mental health is the stress-reducing effect this activity has. Research conducted by the University of Sussex showed that reading helps reduce stress levels by up to 68%. During the study, the subjects decreased their heart rate, relieving muscle tension. 
A brain that functions more calmly and peacefully is a mind that is more open to learning, intelligence, evolution, and quality of life. A person with greater levels of empathy tends to make society a better place. 
Reading protects your mind in the present and future.
The habit of reading stimulates neural signals, exercising your brain and making you healthier mentally. Just as physical exercise promotes health and strength and improves the physical condition of our body, reading does the same for our minds. According to the scientific journal Nature, the habit of reading and writing fortifies the brain, reducing the effects of ageing and cognitive decline in the brain. 
But not all genres act in the same way. Depending on the content of each story, other brain regions are activated, resulting in different behaviours, emotions and experiences. When reading suspenseful stories, for example, brain activation is directly related to the reader's experience. Readers more engaged with the narrative have greater activation in the brain area that involves trying to anticipate what will happen. 
Besides being a beneficial activity for the functioning and health of the mind, reading can develop specific skills. Literacy habits favour improving writing, expanding vocabulary, working on creativity, and helping your critical sense (capacity to reflect on something). 
Reading can stimulate everything, from fundamental skills and knowledge to learning beyond other domains, such as developing reasoning and scientific thinking. In life, we first learn to read and consequently, we read to learn. 
Our brains are capable of the unimaginable, and nothing can impose limits on learning. The sky is the limit. 
Creating the habit of reading 
Firstly, we need to recognise that there is no specific daily time devoted to reading for skills to develop. For example, every successful person has a different reading habit. Facebook founder Mark Zuckerberg, for example, says he reads one book a week. Bill Gates reads an average of 50 books a year. When younger, Elon Musk had the habit of reading for an average of 10 hours daily. 
Everything depends on the time and availability of each person. The important thing when developing the habit of reading every day and creating strategies, such as setting aside a time in the day just for reading, selecting books/themes that we find interesting, always having a book at our bedside, and, above all, having patience and resilience. 
Make a reading list to organise yourself.
The first step to creating a reading habit is to list those books you've always heard about but never had time to read. Once you have that list ready, you can decide where to start.
You can't develop a reading habit by starting with the great classics but ignoring your favourites. Therefore, when choosing titles for your list, try to include books that deal with subjects that interest you. This will make it easier to continue with the new routine.
Start with simple books.
When initiating a reading habit, starting something fun and interesting is best. Something that captivates you. Find out the genres that hook you into reading the most and build your habit from there.
Trust the genres that catch your attention. Once they're part of your routine, it's time to move on to other themes and formats. If you're a big fan of fantasy, try other styles of fiction, biographies, and educational books.
Set a fixed time for your new habit 
From the moment we have in mind the importance of this new model of approaching literature, it is necessary to set aside time and develop routines for it. Set a regular time for reading, no matter the circumstances. It can be before bed, on public transport, or on your lunch break.
It is important not to forget that it takes discipline to form habits. Find a quiet place in your home, get comfortable, use the ideal light so as not to strain your eyes, and immerse yourself in books. They can be a great distraction when you are not feeling very well. Even if only for a few minutes, commit yourself and read regularly.
Watch less TV and leave your smartphone aside. 
If it is difficult to manage your time and start reading books, a good tip is to reduce the amount of time you spend watching TV or accessing the internet. When we dedicate less time to these activities, we create some spare time for new reading habits.
Some mobile apps might take up a lot more time than you realise. Managing how much attention you give to these activities can help you better organise your day so you can fit in your reading routine.
Always carry a book with you.
Whether on a car journey or in the waiting room at a dentist's practice, you should always carry a book with you. When waiting at the bus stop or sleep deprives you, take the opportunity to feed your reading habit gradually.
A book can be a good ally when you need to wait for something. Whether in a waiting room or on the way home on public transport, you can combine the distraction of these moments with the mental benefits literature provides. 
Share your reading experiences.
A great way to read more is to make it a social habit. Share with colleagues, friends, and other like-minded people about what you're reading and whether you recommend it. 
There are even social networks for book lovers, such as Goodreads, which unite reading lovers worldwide. Using alternative methods like this can also help you keep an organised list and estimate how many pages you've read in the last year. 
Reading can be your great ally when meeting and socialising with others with similar tastes. The content of a book can generate very interesting conversations and provide new perspectives for each story you come across.
 Ref: THSI-2908 | ZD. 25646 1/3