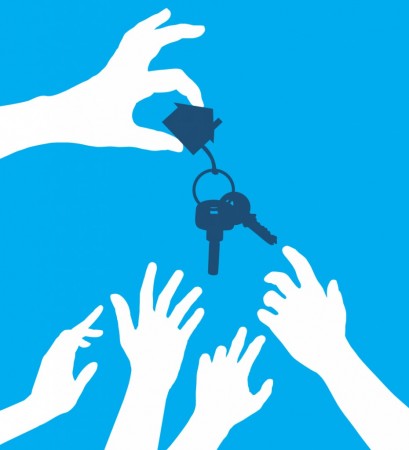 In a recent report summarising the overview of today's property market, Designs on Property's Kate Faulkner has suggested that higher priced properties are altering the average price at which property is sold on balance. In her October 2015 Latest Property Price Summary, Faulkner compares the cost of the average house versus the average wage, finding that the results are a far shade from the headlines given by top property companies. Home.co.uk reported that the "Average London house prices [is] up £60,000" along with the NAEA proclaiming that the "supply of available housing dwindles to eleven year low". Although these figures may shock prospective or even first time buyers (FTBs) like myself, its context does not embody the state of the market as a whole.
In contrast, the LSL announced that "the most frequently paid property price across England and Wales is just £125,000", a far cry from the extortionate cost crippling homeowners for property in the capital. Faulkner quotes "Property price inflation is reported to be between +3% through to just under 9% year on year depending on which index you look at…despite talks of affordability issues, LSL's data shows that more houses are sold at £125,000 than any other price bracket – much, much lower than any average given by the indices". By observing the market nationwide, it is clear that the panic of steep house prices should not be as much of a concern to buyers.
The demand for property is also an ever-changing story, with the levels of investment and property purchasing across the country varying depending on location. According to RICS, "new buyer enquiries improved for a sixth successive month. Within this, almost all parts of the UK are seeing rising demand". Agency Express experienced similar success, reporting that "East Anglia saw an increase of 12.3% in properties sold marking the region's best September since the index's first records in 2007. Yorkshire and Humberside [also] saw an increase in properties sold".  Fantastic news for our friends in Ipswich, Leeds and Hull, but yet again these localised results do not and should not reflect the nation as a whole.
The NAEA reported that "a total of 408 house hunters were recorded per NAEA member branch in August, a decrease of 12 percent from July…only one in five sales (20%) were made to FTBs this month, compared to 23% in July and 24% in June."  The Land Registry also noticed a decrease of sales volume which "averaged 65,550 transaction per month [from March 2015 to June 2015]. This is a decrease from the same period a year earlier…averaged 73,985 per month". Similar to the house pricing situation, The Land Registry, when looking at the national picture, seem to conclude that perhaps the demand for homes is not as rampant as some would have us believe.
Although figures suggest varying levels of demand, it is difficult to predict where the market will go next. Include rules on mortgage lending and the longer waiting time for borrowing approval, and the overall picture of demand will change. As Faulkner suggests "With MMR biting at the start of the summer last year though, we would expect demand to start rising year on year, but the feedback from the indices shows a mixed picture suggesting volumes are actually down year on year over the summer whereas September appears to be picking up".
So although it may be a mixed picture, hopefully this article has helped debunk the myths of buying a home and assists FTBs and prospective buyers to gain the confidence in looking for that first dream home.
Find Property for Sale in London and the Surrounding Area: