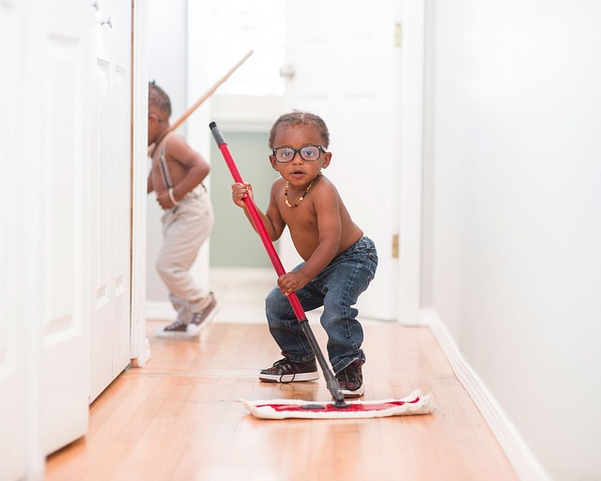 The flooring in your workspace is a vital factor to consider when fitting out an office space, and it can help make a more comfortable and productive working environment. You want to research the various flooring options that will suit your workspace and can help create the aesthetics you want for your office. You can choose many different flooring materials and brands, depending on your budget and the look you want for your workplace. You can find some of the best flooring brands below that you can consider using to help you get started and ensure you create the perfect environment for your business and employees to thrive.
Amtico Flooring: An Elegant & Durable Flooring Option
Amtico is a flooring brand known for the stylish and durable, high-quality, high-quality, and high-quality, vinyl tiles they supply. You can choose many styles, colours, and designs that suit your Bristol workplace. Amtico can offer beautiful wood or stone-effect flooring and many other options besides.
A significant benefit to Amtico flooring is the low maintenance their flooring materials require, which is ideal for a busy office environment. The flooring is scratch, stain-resistant, and durable, easily coping with heavy foot traffic. Amtico flooring is also simple to clean and maintain and will ensure your workplace portrays the image you want for your business.
Karndean Flooring: A Classic & Stylish Look For Your Office
Karndean Flooring is another brand for your workplace that can provide a timeless and elegant look. They have many different styles and designs, including ones that mimic natural materials such as stone and wood and many different patterns and colours. Karndean creates realistic flooring that is simple to maintain and looks fantastic when installed.
Karndean`s LVT flooring is popular and suitable for commercial and domestic use. It is comfortable to walk on and highly durable, and as the tiles are vinyl, they are easy to clean. Investing in Karndean flooring for your home is an excellent option, with many reputable companies able to supply and install Karndean flooring.
Milliken Flooring: Aesthetic Excellence & Durability
Milliken Flooring perfectly balances aesthetics and functionality, and their modular carpet tiles are available in many designs and colours. You can create a truly unique and inspiring workplace that is comfortable and looks fantastic with the visually striking flooring options. Milliken has many innovative designs that you can use to customise your workplace and create the aesthetics you want for your workplace.
Carpet tiles require more maintenance than vinyl floors, but they are comfortable for an office environment and look fantastic. They are hard-wearing and durable, have anti-stain properties to help them keep looking great, and are suitable for busy work environments.
Forbo Flooring: Sustainable Flooring Solutions 
Forbo is a flooring brand that is synonymous with sustainability and eco-friendliness. If you want to create an environmentally responsible office space in Bristol, Forbo's linoleum and vinyl flooring options are worth considering. Their products are manufactured using natural and renewable materials, making them a green choice for your office.
They have many versatile flooring designs, so many options are available, including different patterns and colours. Forbo's flooring options are tough and durable and are an investment for your business that is worth making.
Nora Flooring: Rubber Flooring For Comfort & Safety 
Rubber flooring is not a choice many consider for a workplace, but it can be an excellent addition to an office space. The advantages of rubber flooring from Nora are that it is comfortable for walking on, is slip-resistant, can reduce noise levels, and helps increase safety in the workplace.
Nora offers various designs and colours for their rubber flooring, so an option is available to suit your desired aesthetics and taste. Rubber floors are easy to maintain and keep clean, and they are also highly durable and suitable for spaces that receive heavy foot traffic.
Interface Flooring: Sustainability Meets Style 
: modular carpet tiles from Interface are excellent When you want a sustainable flooring option for your workplace. Interface provides high-quality, sustainable flooring products that can help you reduce your company's carbon footprint. They use innovative manufacturing techniques incorporating recycled materials that look fantastic when installed.
This flooring brand's extensive range of designs and patterns is a significant draw. Whether you want a classic, muted palette for your flooring or something vibrant and bold, you can find carpet tiles that suit your style and chosen aesthetics. The modular design of their carpet tiles allows for easy replacement of individual tiles in case of damage or wear, a practical feature for high-traffic areas.
You have many options when selecting the right flooring for your Bristol office space. Each flooring brand brings something unique, from classic elegance to modern innovation, sustainability to durability. The choice ultimately depends on your office's needs, style, and the atmosphere you wish to create.
Ref: 3528.31104