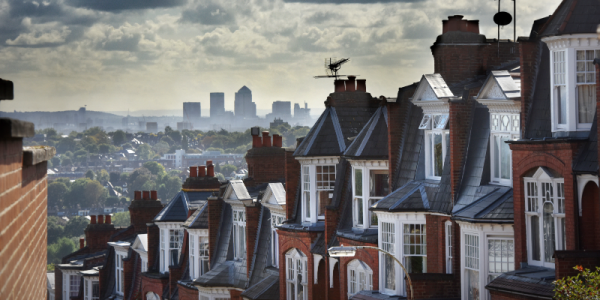 London is a bustling metropolis that's home to a variety of different cultures, attractions, work options and entertainment – so it's not hard to see why it's such a popular place to live. It's size and scale though can sometimes offer almost too much choice in terms of houses and flats and you might not know where to start.
So, to make things a little easier for you on your search, check out the great options below to give you some buying inspiration.
Limehouse
While this area might best be known for its maritime connections, Limehouse is now brimming with many different properties – especially converted former dockland buildings. This brings a touch of charm to this part of London and it's just next to Canary Wharf, offering employees in this area a pleasurable walk along the riverside to the office.
Hackney
For those of you wanting to live a little closer to the centre of London, but not right in the heart of it, Hackney can be ideal. Despite the inner-city feel there are in fact a number of different housing estates in this area offering a real feel of community. The close distance to the centre is also a big plus point.
Lewisham
Lewisham lies in the South-East of London and has one of the biggest commercial areas in the capital. It's home to many different shopping centres and as such it's a good option for families who need amenities. It's also currently going through a large regeneration project to bring more housing and business opportunities to the area. Another positive is that it offers a little more green space than most London areas.
Shepherd's Bush
What's great about this area of London is that it's got lots of fantastic developments in place. There are plans to bring in more shops and a greater variety of properties – so you might want to strike while the iron is hot and get in there before the rush.
A final thing you might want to consider when looking for a home in the above locations is to use the services of a trusted expert like Strutt & Parker to help you with your search. These types of specialists can use their local expertise to advise you and make sure you pick the best option for your needs.
Alternatively, you can simply browse the properties in these areas if they appeal to you and invest in something in one of the best cities in the world.
Find Properties for Sale in London and the Surrounding Area: