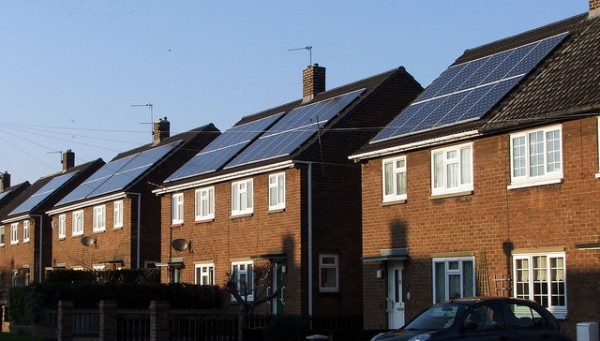 Domestic Solar Panels – The Good and the Bad
The talk of many home owners is how to save money on utility bills it seems every few months we are all subject to price rises. Domestic solar panels provide an attractive solution but read on to find out more of some potential pitfalls.
The great news about solar panels
Even with the grey skies of the UK solar panels can generate electricity and as technology gets even more efficient you can see huge savings in your Electricity bills. When you generate excess electricity you can even sell this back to your electric company so they owe you money!
You'll need a roof or wall that faces within 90 degrees of south, and isn't overshadowed by trees or buildings. If the surface is in shadow for parts of the day, your system will generate less energy.
You don't need planning permission for most domestic  solar electricity systems, as long as they're below a certain size – but you should check with your local planning officer, especially if your home is a listed building, or is in a conservation area or World Heritage Site.
Related articles
The bad news about domestic solar panels
Remember temptation that double glazing sales had from over selling their products and hard sell tactics? Well the solar industry could be heading the same way if they don't have some sort of regulations.
Which.co.uk Investigations
Make sure you choose a reputable installer. In early 2010 Which  went undercover to investigate solar water heating companies and posed as householders wanting to buy a system. In our probe, 10 out of 14 companies exaggerated the potential savings.
Which state that Everest and Ideal Solar Energy potentially broke the law, using dodgy sales tactics and hugely overstating the potential benefits of installing a solar thermal system. An independent expert calculated such a system would cut about 10% from our householder's annual gas bill, but Ideal Solar Energy quoted savings of 50%, and Everest quoted a 43% cut. Everest also claimed the homeowner would save £35,000 over 20 years – a huge exaggeration.
Useful Information
Solar panels explained – Which.co.uk