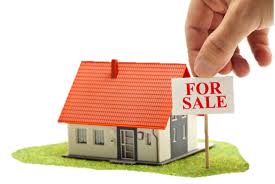 Lesson number one in selling your house: Make sure you build a roller-coaster around the home to take people in and out of the rooms... Suspend your disbelief, because it's exactly what Dutch bank ABN AMRO did to promote a home, in a ridiculously cute and kooky PR dream. The curious case study tells us two things about selling houses.
The first is that, in the technological world of siphoning and selecting homes to consider, the seller might have to push out the boat (or carriage) a little further. The second is that no rules are set in stone. However there are a few truisms, which could make or break the sale:
Do…be prepared to answer questions and open your house on short notice
The 2015 homebuyer wants to peruse a home on his or her own terms. They want to be able to look uploaded floor plans and walkthrough videos at three in the morning, should they desire it. They want ten pictures from all angles including a Google map location, and intensive knowledge on the surround area. And they want to contact the buyer and ask the questions THEY want to ask, cutting through the flowery descriptive terms.
Don't…leave it too late to make changes
The little annoying jobs that can wait for another day must be fixed now. Repairs, refits, chucking stuff out and taking items to the car boot sale are little annoyances that should all be rectified so that the upcoming pictures will show your property at its best. Homebuyers don't want a stack of restorative work while their basking in the glow of owning their new property.
Do…your research
There's a real art, almost a science, to pricing a home in 2015. The various elements of finding the correct value contrive to create an arms race between the seller and buyer, both researching the area and the going rate for properties. Pitch too high and the home will remain on the market for an extended period, and you'll only end up dropping the price soon enough anyway.
Pitch too low and you'll lose money – and it's poor form to raise the price unless you have rival bidders.
Don't…make major changes
Ripping out the bathroom or kitchen and replacing at a cost of thousands just isn't worth it, even if the fittings are looking a little aged. The buyer will just have to accept that changes need to be made, and they might even like the kitsch value anyway.
Do…wait until you've sold one house to look at another
Time Magazine advises progressing through with the sale before moving on to your new destination, in the hope of avoiding paying two mortgages at once. Consider asking the buyer if you can rent 'your' house until your new purchase has gone through.
Don't… rely on traditional convention
The marketing techniques of yesteryear, such as adverts in estate agents windows and placements in newspapers, only appeal to a limited demographic. You don't even need to leave the house to put it online (read this guide from House Simple to find out more). A richer diversity of buyers can be reached more quickly through social media including YouTube, Instagram, Pinterest and others. Using today's technology will make your rollercoaster ride a whole lot more enjoyable.
If you are looking to go down a more traditional route, then why not try out our brand new Estate Agent Comparison Tool. It's quick, easy and free to use – helping you make an informed decision when it comes to selling your home.