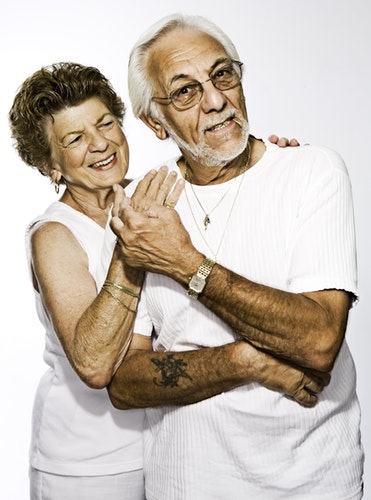 Multi-family households have been the fastest growing household type in the UK over the last decade, increasing by 42.1% from 2007 to 2017, according to the Office for National Statistics (GB). As more families consider accommodating their extended families, including ageing parents, the multi-family industry is on the brink of a design revolution. More homeowners and even builders are thinking beyond traditional apartment buildings and shifting to housing that serves a greater variety of housing needs.
Whether you want to restyle your new home for your growing family or extend your home for specialized multi-family living, there's a lot to learn in the process. Here's what you should know.
Home Extensions Are the New Approach
Multi-generational living is becoming more common among UK households, as more people opt to move their ageing parents in to help them avoid the sense of isolation or depression that may come with living alone. Adding another person or more to your household changes the dynamics of the whole family. There are lots of questions to consider when accommodating ageing parents. The key among them is: Can your current house accommodate them? This is where considering a home extension comes in, with the option of building a granny flat. This new approach to accommodating ageing parents makes it easier and convenient for everyone in your home while ensuring that your parents also enjoy maximum privacy and independence in their own space.
Typical Building Process
Home extension designs have been evolving slowly, with most clients gradually increasing the scope of the building or re-design project as the design process progresses. For granny extensions, space and functionality matter a lot. Understanding the typical building process is key to ensure both the design and build process is seamless. To ensure optimal quality control, it's important to work with an established builder.
The process will include meeting the minimum requirements to build home extensions in your area to ensure compliance, passing an on-site inspection, getting a reasonable quote, having your design and approvals ready and getting construction of the extension going. The process may vary depending on your needs, but make sure you consult with your builder to ensure everything is being done right.
Moving Your Elderly Parents or Relatives in
In most cases, moving ageing parents or relatives in works well, but's important to plan well and be realistic about expectations. While moving your elderly parents is a great way of honouring them through dedicated caregiving, there are a number of considerations you need to keep in mind to ensure the process goes as smoothly as possible. Top on the list is the need to make sure your home, as well as the new granny extension, are elderly-friendly. Remember that their safety and comfort come first.
Ensure that the living arrangements are comfortable for you and the other members of the family. Consultations across the board when making this critical decision are paramount to ensure everyone's involvement. While moving your ageing parents may make it easier to offer the necessary care, additional assistance may be needed. You might have to hire a professional caregiver to ensure that your parents or ageing relatives get the best quality of care possible.
Extending your home for a multifamily living shouldn't be a complicated process. Simply make sure that everyone in your family agrees, including your aging parents. Also, ensure that universal design standards are followed, consider your space, work with a professional contractor and be ready to accommodate new changes with the new living arrangements before setting things in motion.