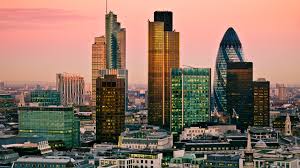 As China's economy continues to slow, foreign property buyers are increasingly turning to London and the UK for luxury homes. A leading development in the heart of London has sold its latest five apartments to Asian buyers who now own 30 per cent of flats in the prestigious One Hyde Park development.
London prime property is increasingly seen as a safe investment, as we see next.
Foreign buyers snapping up prime London property
Nick Candy, development manager of the luxury London scheme, said: "One of the reasons why Asian buyers are investing so heavily in the London property market is because China's economic growth has slowed down.
"The Chinese are specifically looking to diversify away from keeping all of their investments in China, and super prime central London real estate is perceived to be and actually is a very safe investment."
Other nationalities have also snapped up properties as the luxury development. Buyers have come from Canada, Greece and Kazakhstan as well as the Ukraine, whose richest man, Rinat Akhmetov, paid a cool £136 million for the penthouse – a record for a UK flat.
The Knightsbridge office of property agent Savills has also recently sold a luxury home to an Asian buyer. The purchaser from Hong Kong paid 23 per cent more than the guide price for a property after the vendor received 12 bids, a spokeswoman said.
Property consultants DTZ report that a record number of offices in London's upmarket neighbourhoods are being turned into luxury flats as property developers look to cash in on international demand
Reuters reports that 'a spokeswoman for Westminster Council, which decides whether developers can change offices to homes in the Knightsbridge and Mayfair districts said the local authority was reviewing its planning policy to protect the area's office stock.'