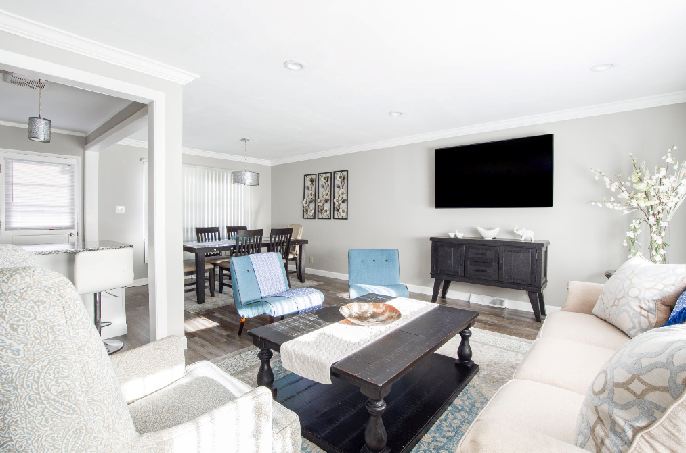 Selling a home is never easy. In some areas, it can take as long as an average of four months for homeowners to find the right buyer. One of the best ways to increase the appeal of your home and find a buyer more quickly is by removing any unnecessary clutter from your space. If people can picture their own belongings in a home during a showing, they're more likely to show an interest in the property. Here are some tips and tricks on how to keep your home clean and clutter-free and boost curb appeal before you show it off to potential buyers.
Downsize Your Belongings
Minimalism is a growing movement in interior design. Philosophies such as the KonMari method and Swedish Death Cleaning encourage the purging of unnecessary items, leaving you with just the essentials. If you're planning on selling your house and moving out, downsizing can not only help you to create a cleaner space, but it will also make the packing process easier when the time comes. You can sell unwanted goods online or in a garage sale, or you can donate them to a local charity.
Include Plenty of Storage Space
Reducing clutter doesn't necessarily mean getting rid of all of your belongings. If there's unique decor or knick-knacks that you don't want to part with, it's best to store them before a showing. You may want to invest in a unique storage solution to keep your home in order as you try to sell it. Items such as coat racks and shoe cubbies can keep your foyer clean when guests arrive, and furniture such as dressers, armoires, and the like can be used to keep items out of sight. If you're concerned about moving furniture into a new space, you can find stackable storage solutions that can be rearranged to your liking.
Rent from a Self-Storage Company
Sometimes, we simply have too much to contain in the storage available at home. If you're having trouble keeping your home organized, you may want to consider renting a storage unit while showing your property. You can keep bulky personal items out of the way, allowing you to create a neutral home design that's more likely to sell. If you plan on moving into a smaller property, you can continue renting out a storage unit to safely hang on to treasured items that won't fit in your home.
Organizing your home before a showing can help to increase your chances of impressing prospective buyers. You may be able to sell your home sooner, or even at a higher value. By downsizing your belongings, keeping personal items tucked away, and placing other goods in a storage locker, you can keep your home looking neat during showings and increase its appeal to interested parties.