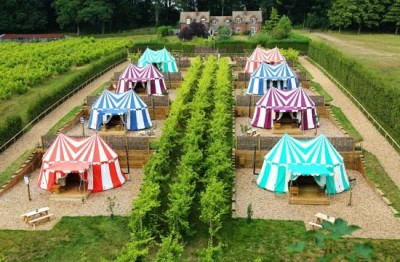 You may have heard that term a couple of times, when one of your posh friends tells you about the amazing time they had at that trendy music festival or in that romantic getaway in the mountains… Are they making it up just to annoy people and look cooler than you? What exactly is glamping?
Glamping is basically luxury or glamorous camping, and that means that there won't be any shabby tiny plastic tents but quite the opposite. Glamping means enjoying nature without losing any comfort or luxury in tents that are usually big enough to move around freely, with comfortable bed and resting areas, all with a glamorous touch.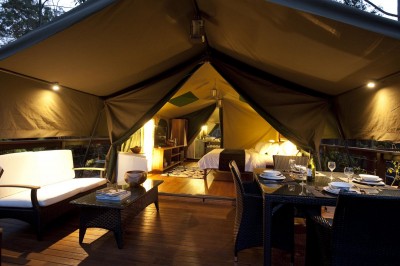 You can go glamping in several countries such as Spain, Italy, Portugal or stay in the UK thanks to websites like these two (canopyandstars and goglamping) where you can find amazing offers wherever you feel like going at reasonable prices. Some of the options offered are really worth having a look at!
Many music festivals are starting to offer glamping spots as well as their usual camping areas (such as the sundown or the cornbury festival) where you can stay in one of their different glamping options offered (little wooden houses, tipis, etc.) if you cannot stand the messy and noisy camping area where most of the people stay or you just basically want a more comfortable stay.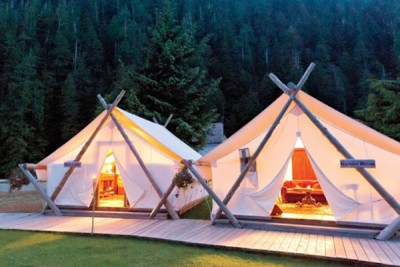 Glamping is an excellent idea if you want to go camping to relax surrounded by nature for a few days but without spending lots of money in expensive rural hotels or if you want to go to a music festival but you want to make sure you get a good sleep at night so you can enjoy the concerts on the following day… So, what are you waiting for?
by Sandra Martinez