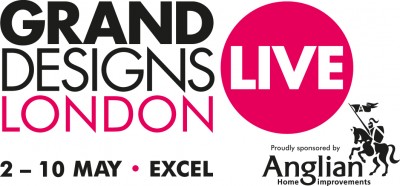 Sign Up With TheHouseShop and Win a Pair of Free Tickets to Grand Designs Live in London!
The UK's leading contemporary home show, Grand Designs Live, is back by popular demand at the London ExCel centre for its 11th year running! The show will take place from 2nd – 10th May and will play host to dozens of exhibitions, booths, displays, talks and much, much, more.
Grand Designs have been pushing boundaries and encouraging innovation in the world of homes and property for over a decade and the Grand Designs Live show is a wonderful culmination of countless designers, builders, architects and property experts coming together to showcase the best in the business.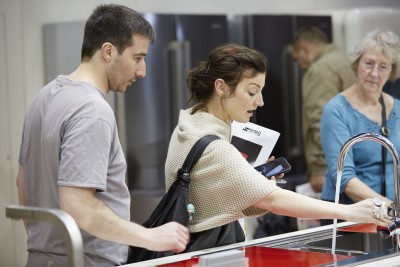 Here is a sneak peek at just a few of the highlights you can expect to see at the Live show:
Kevin McCloud's Green Heroes – For all you eco-warriors out there fighting to improve our housing and way of living, Kevin McCloud will be displaying his hand-picked selection of the most impressive eco-innovations and technologies.
And don't miss 'The Green House' interactive walkthrough experience where you can check out the latest eco gadgets and tech for your home.
Ask an Expert – Get your very own Grand Designs project underway with tips and advice from industry experts. Whether you're an aspiring developer, DIY lover or self-build enthusiast, don't miss out on the chance to get specialist advice from an experienced and knowledgable panel of experts.
The Grand Theatre's 'Meet a Grand Designer' – The Grand Designs Theatre will be running a daily seminar featuring a celeb host alongside a couple or family from the recent Grand Designs series on Channel 4. Here they will talk through the challenges and successes of their build and debate topical issues with a little help from some guest speakers, including: George Clarke, Jo Hamilton, Wayne Hemingway and many more.

Find out how to get your FREE pair of tickets to the show!
TheHouseShop have 300 pairs of tickets to give away to our members for the Grand Designs Live show at London Excel between 2nd – 8th May.
To claim your pair of free tickets simply sign up with TheHouseShop.com and tell us what you think of our brand new website. It's that easy!
Please email your feedback to franki@thehouseshop.com to receive 
2 FREE tickets to Grand Designs Live
Find Properties for Sale in London and the Surrounding Area: