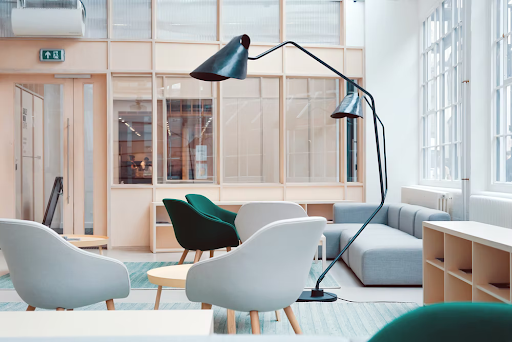 Your home is like a blank canvas where you can express yourself in many ways. There are so many mediums to play around with that make the possibilities endless for home design. The key is to understand the factors that come into play so that you can create a flawless design that speaks to your style and personality. If you're unsure how and where to begin, we're here to give you some basic pointers that will make all the difference.
Create an Idea Board for Your Theme
The first thing you want to do is organize your thoughts and ideas so that you can have a comprehensive view of what you have in mind. The best way to do this is to create an idea board. By doing this, you can divide each room and put up ideas of colours, lighting, furniture and see how it all comes together so you can come up with the perfect theme. This will also help you decide on what fabrics, patterns, and materials to use together so that you don't have too much or too little going on. 
Decor Makes a Difference
There's nothing quite like finding the perfect decor to really add a touch of life and an added dimension to any room in your home. There are even several options that you can look into so that you're not spending over your budget while getting amazing pieces. It would be best if you did some research to find great promo codes and deals from your favourite vendors, and you'll be amazed at the amount of variety that you find available. Centrepieces, vases, plant pots, and even kitchen appliances all fall under the decor because they add the missing touch to every room.
Focus On Fixtures
You'll be amazed to discover that fixtures can transform the appearance of any room in your home. When it comes to handles and bathroom fixtures, it's a good idea to go for chrome if you're trying to go with a more modern design for your overall look. Alternatively, you can go down the antique route and invest in more classical fixtures instead. Don't forget about your lighting fixtures, either! Lighting is what brings everything together, so you must pick the right hues, fixtures and position them strategically so that they get attention to all the right spots in your home.  
Accent Furniture is All the Rage
Last but certainly not least, you need to have accent furniture because it's a beautiful culmination of practicality and art all in one piece. You can get artistic chandeliers, chairs, or even multifunctional coffee tables that double as storage for your living room or bedrooms. The wonderful thing about accent furniture is that it elevates your home design and adds a touch of artistic flair without having to add too much.
Create More Space
Whether you live in a small or more significant space, we always want to give off the illusion of spacious rooms that give off an airy and classy feel. There are a few tricks that you can utilize to help you do this. First of all, when arranging your furniture, make sure that you centre it all—placing the furniture on the sides or by the walls only cramps up the overall appearance. When putting up curtains, have the rods set up to the top of the ceiling rather than the top of the window. This gives the illusion that you have higher ceilings. Finally, there is the concept of smart storage. As mentioned earlier, there are coffee tables that double as storage. You can also create wall storage units to save up space and clear clutter simultaneously. If you have a staircase, it's a great idea to transform the space beneath the stair into a storage room. Some people have even had custom-made drawers put into the stair steps themselves! The possibilities are endless when it comes to creative storage ideas.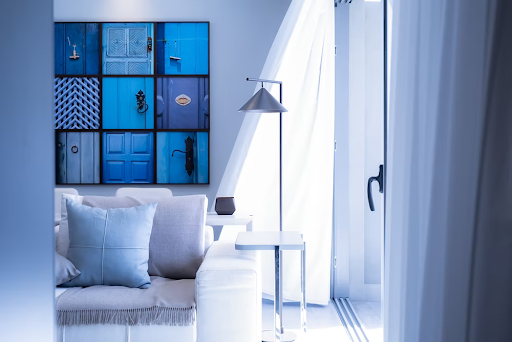 Using the tips provided here, you're going to be able to design your home in such a way that is simplistic and expressive at the same time. You will also be saving a ton of money because you won't have to make any drastic changes.
Ref : THSI-2528 / ZD.22874