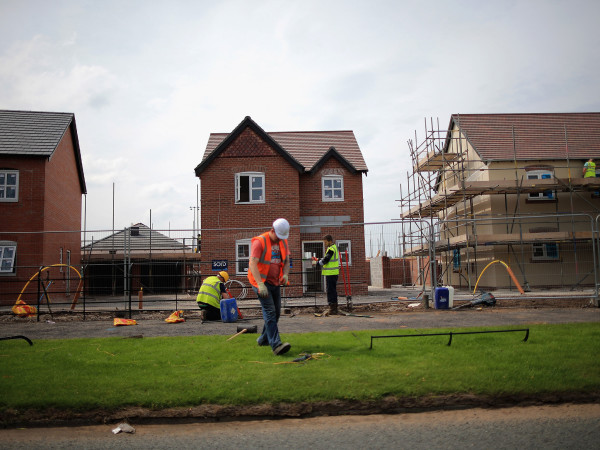 The house-building boost comes about as the government's answer to addressing the chronic shortage of housing in the UK.
The UK population is growing at 1%, adding around 270,000 new households per year. This is a scary thought when we are currently only building, on average, around 140,000 homes per year. So, if we were to house everyone we would need to build around 350,000 homes per year at the very least. That's an awful lot of homes and we just don't have the space, land or money – this has forced house prices to go up significantly, just like all things in demand. So, the idea of owning your own home may seem even more challenging – however, the latest house building boost might just help you out.
It's not all gloomy news though; the building boost announced recently by Chancellor Philip Hammond explained that there is going to be an enormous £1.4 billion injected into the funding of the housing situation. This is predicted to result in the building of 40,000 homes, purely to help first-time buyers. You must be wondering how this is possible, but for 23-40 year olds it's looking like an exciting prospect. You'll still need to seriously consider your finances for mortgage repayment and seek some professional advice before the excitement takes over but the building boost could really help you out.
Firstly, check some of these properties are going to be built in your area or maybe start looking at the predicted sites and see if you could live there instead. It wouldn't be ideal to move to a different county but if it means secure accommodation then maybe it's the right time to make the leap.
The Starter Homes are going to be built exclusively for first-time buyers between 23 and 40 years old at a discount of at least 20% below market value. This means that a house worth £250,000 will only cost you £200,000, saving you a massive £50,000 and reducing the amount you need to put down in a deposit. This, in turn, will therefore reduce your monthly repayments. Mortgage rates are also going down as 2017 starts to show its face, so with low repayment rates and reduced house prices it's certainly looking positive for the New Year so far.