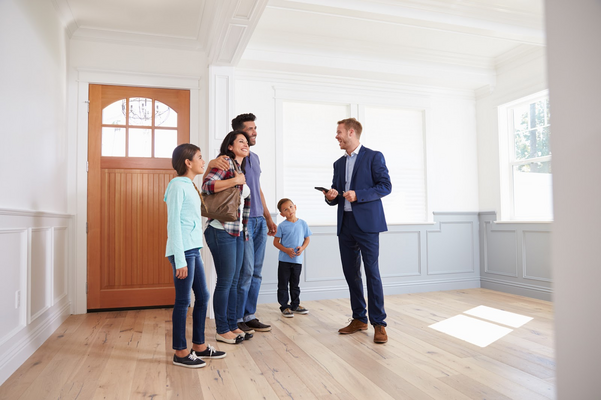 Most people aspire to own property at some point in their lives. Buying a house is one of the most significant undertakings you will ever make. It is, however, a worthwhile investment.
If you plan to buy a property, you should conduct research beforehand. Various tools and resources are available online to help you with this. But completing the purchase or sale of real estate might take time since it involves different legal facets you may need to be aware of.
Thus, you should consider several factors when buying property. That is why it is critical to have a realtor on your side. They play a pivotal role in helping you find the ideal home. They also manage the technicalities to ensure your acquisition meets legal requirements.
So, here's how a realtor can help you when buying a property.
Find A Home  
House hunting is a challenging sport since finding the right one takes time. You may have to make compromises along the way too. Nonetheless, what matters most is finding a home that meets most of your needs. It's where realtors can enter the picture.
Because they have a large inventory of properties, they can assist you in finding the ideal house. Realtors can recommend places as close to your budget and preferences as possible. They will give guidance regarding the location, neighbourhood, and amenities. This information can help you make informed decisions.
Your best bet at finding the right property is choosing a realtor that operates in a specific region or area. For example, consider partnering with Bridgewell realtors or a comparable alternative if you're looking for properties in the greater Vancouver region. These realtors will have the most knowledge about the community you're interested in.
  Handle Paperwork  
Buying a property often involves a lot of paperwork. The buyer and seller must complete some documentation to make the transaction official. There will likely be legal jargon that the average individual will need help understanding. As a result, you'll need a realtor to walk you through the entire procedure. You should only sign things that you fully comprehend. A competent realtor will clarify the terms of the agreement to you so that you are aware of the situation.
Handle Repair Requests  
If you want to buy a house, you can ask the seller to take care of any maintenance issues that inspectors discover during house inspections. It's always best to delegate repair requests to your realtors because they'll know what to say. Realtors will also advise you on whether your repair requests are valid.
Communicate With Sellers Agent  
The seller will very likely have agents and lawyers. So your realtor will communicate with the sellers' team during the purchase process. That's how it typically works.
Remember that for any deal to succeed, both parties must agree. There will be a lot of communication between buyers' and sellers' agents, especially during negotiations and property transfer and registration processes. But your realtor will handle this for you.
Handle Negotiations  
It is one of the essential benefits of having a buyer's agent.
Negotiations are a distinctive aspect of buying and selling real estate. Both the seller and buyer want to get the best deal possible. The seller is more focused on earning as much as possible, whereas the buyer is more concerned with spending the least amount possible. However, negotiations must occur for both parties to be satisfied with the outcome. These discussions allow buyers and sellers to meet in the middle.
Negotiation is an invaluable skill that realtors must possess to succeed. It is about bargaining for a favourable outcome. Your realtor can act as your advocate in negotiations to ensure that you get the best possible deal. Because they have concluded numerous agreements, experienced realtors know the ins and outs of negotiations. They also want you to get the best deal possible as a client since they benefit if you win.
Arrange Inspections  
If you want to buy a new property, it must first pass certain inspections. It is usually advisable to go with reputable ones. Realtors have a strong network of contractors. As a result, it is considerably more accessible for them to find reputable inspectors.
Inspections ensure compliance. They can provide you with an in-depth report of the condition of the property you wish to buy. There are numerous potential problems in a property purchase. You should be aware of these before purchasing.
Attend To Inspections  
While having a professional inspect a property is crucial, they may need to catch up on some things. Most inspectors assess specific areas of a house, such as the plumbing or electrical. But that means that they could overlook other parts. As a result, realtors may have to conduct their inspections to ensure that the property is accurately appraised. After the inspection, the realtor will notify you of any issues you should bring to the sellers' notice.
Conclusion  
If you're looking for a property, it's always best to partner with a realtor. Realtors have extensive market knowledge, enabling them to be your advisors throughout the buying process. There are a lot of technicalities associated with buying property. Nevertheless, if you have a realtor on your side, they will walk you through the entire process. Furthermore, they will represent you during negotiations to ensure you get the best deal possible.
Ref: 3279.28463 | 4037979-G1