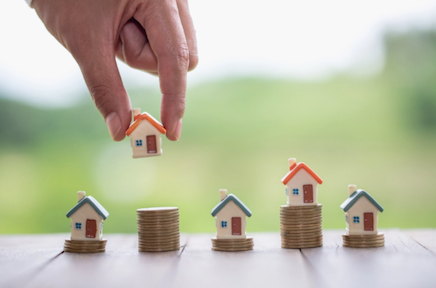 Italy has a diverse variety of property kinds, which vary according to location. If you are relocating to the country, detached homes and villas are plenty. You will be fortunate to get a modest flat in Rome or Milan.
While your final choice should be based on your requirements, the kind of home you wish to live in should be determined by your desired location. Websites like exclusiveproperty.com, idealista.com and immobiliare.it have a wide offer of properties and useful search filters to find your ideal home.
Additional things to keep an eye out for
Due to the age of many Italian houses, you may want to keep a close watch on the plumbing and electrical systems, as well as the existence of asbestos and lead. While all of these items are readily concealed, they may be a headache to repair or eliminate if discovered.
Purchasing real estate in Italy as a foreigner
Are you considering relocating to Italy? It is easy to understand why, given the country's excellent cuisine and wine, lively culture, and beautiful landscape.
If you are considering purchasing real estate in Rome, Milan, Naples, or everywhere in between, you are likely to encounter a diverse range of home types, ages, and levels of maintenance.
Over 70% of individuals in Italy own their houses, a figure that is sustained by a culture of property inheritance.
Additionally, high rent rates in certain regions may make purchasing more appealing, since the investment is rapidly repaid and you can possibly generate an income from the property.
Therefore, what do you need to know before you begin? This book will take you through the most critical advice and procedures for foreigners purchasing property in Italy.
Can foreigners purchase real estate in Italy?
While there are certain limitations on who may and cannot own real estate in Italy, the nation is generally regarded as a "no restrictions" country.
UK citizens may purchase property in Italy regardless of whether they reside there. The same is true for nationals of any other country with whom Italy has a reciprocal arrangement.
How much do various homes in Italy cost on average?
The cost of property in Italy varies significantly depending on the specific area and kind of property. Thus, you might spend as little as €16,000 for an apartment in Sambuca, Italy, but considerably more in Venice or Milan, Italy's most costly cities.
Believe it or not, there are certain locations in Italy where you can purchase property for one euro, including Delia, Troina, Salemi, and Castiglione in Sicily. Although such very inexpensive properties are few and few between, they have been instrumental in reviving some of Italy's abandoned towns. Therefore, if you do not mind living in a rural or distant area, you might pick up some really inexpensive property!
Finding the ideal area to purchase property in Italy will always require striking a balance between money, lifestyle, and the kind of location desired. Some individuals want to live in one of Italy's culturally rich cities, while others yearn for a rustic rural lifestyle or a seaside hideaway.
To get you started, here are some of the most popular locations for British property buyers in Italy right now:
Costa Smeralda in Sardinia Is a stunning length of beachfront in northeast Sardinia with an enviable reputation for glamour. While you may need a larger budget, the blue waters and beautiful beaches may make it worthwhile.
Italian Lakes, Lombardy – many Brits purchase houses in this beautiful region of Italy as a result of happy vacation memories. It is an ideal location for active ex-pats since it is close to many watersports, hiking, and skiing options, as well as the gorgeous lakes of Como and Garda.
Tuscany, Umbria, and Abruzzo – if a rustic country life appeals to you, you will discover beautiful village homes for sale in the heart of Italy's verdant countryside.
Catania, Sicily – Catania and neighbouring cities such as Taormina provide farmhouses, seaside villas, and properties surrounded by olive trees and vineyards.
Purchasing property in Italy – Avoiding Pitfalls
One of the primary disadvantages of purchasing in Italy, or in any other nation, is the danger of fraud. However, there is no need to be alarmed excessively, since there are many methods to safeguard oneself throughout the purchasing process.
Never purchase a home without first inspecting it. Due to the abundance of ancient homes in Italy, many have been neglected for years and are just now coming onto the market. While these homes may seem to be in good condition online, they are often plagued with issues and sometimes lack functioning electricity or water. It is critical to do an in-person assessment and walkthrough.
Always verify that the seller has the legal authority to sell the property. One of the most frequent scams involves "fake" owners selling property they have no legal title to and then vanishing when you run afoul of the law or are unable to inhabit the property. To prevent this, verify the property's title and registration against the person selling it, and never pay money until you have a valid title in hand.
Avoid dealing with a vendor who will not meet you in person. If the homeowner declines to meet in person and requests that everything is handled through a letter, they are often a scammer waiting for you to transfer money before disappearing. Meet the seller in person and exchange all titles, keys, and money only after verifying that they are the true owner, possess legitimate property rights, and are selling a genuine, vacant property.
While it may be difficult to stay informed about every scam that exists, a good rule of thumb is to trust your intuition. If anything seems to be suspicious, it is OK to apply the brakes.
Ref number: THSI-2432