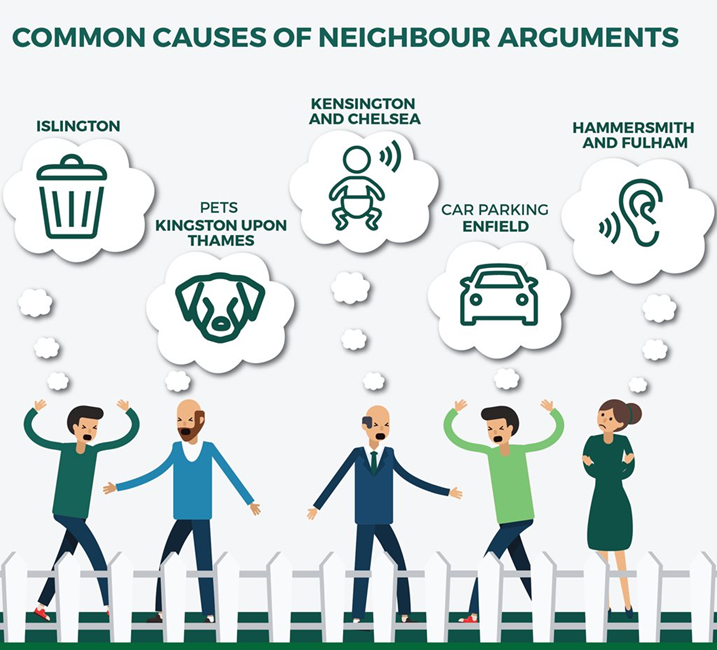 The greater the value of the home, the lower the chance of arguments between neighbours in London, according to a new study.
Research by window blinds retailer, Direct Blinds, found that there was a correlation between property price and the level of arguments between neighbours, with altercations fewer and far between in London as the property price increases.
Stats showed however, once passing the £1.7 million threshold, the number of quarrels then rises again, proving money cannot buy you happiness in the capital, instead it could lead to having a frosty relationship with fellow residents.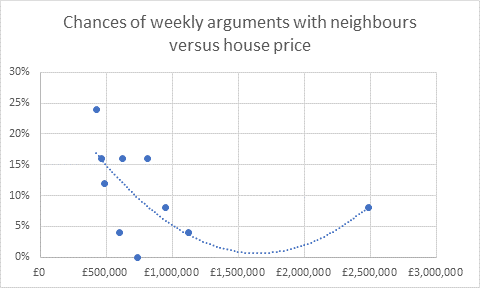 Average house price data suggests that £532,486 is the optimum property value for those in the capital hoping for a quiet and peaceful life, with occupants in these properties having the lowest chance of weekly arguments with neighbours.
At the other end of the spectrum, residents of homes with a value of £365,564 tend to have less cordial relations, as they're most likely to cause confrontation with one another.
Direct Blinds looked at ten London boroughs, giving a representative spread of house price, geographical location, and population.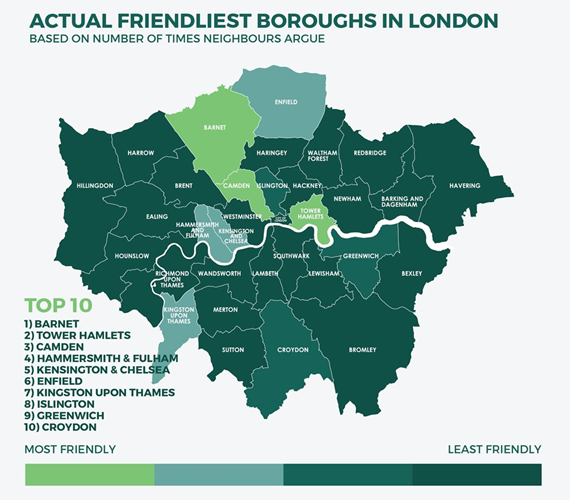 The friendliest boroughs
The research also set to find out the friendliest and unfriendliest boroughs of the Capital. The residents in the northern borough of Barnet were the least likely to start or have regular arguments with neighbours, meaning they claimed the top spot for the friendliest.
In second place was the eastern borough of Tower Hamlets, with central borough and millennial hotspot, Camden, proving the younger generations can avoid arguments, making up the top three. Croydon was found to be home to the most arguments between neighbours, and therefore the unfriendliest, just ahead of Greenwich.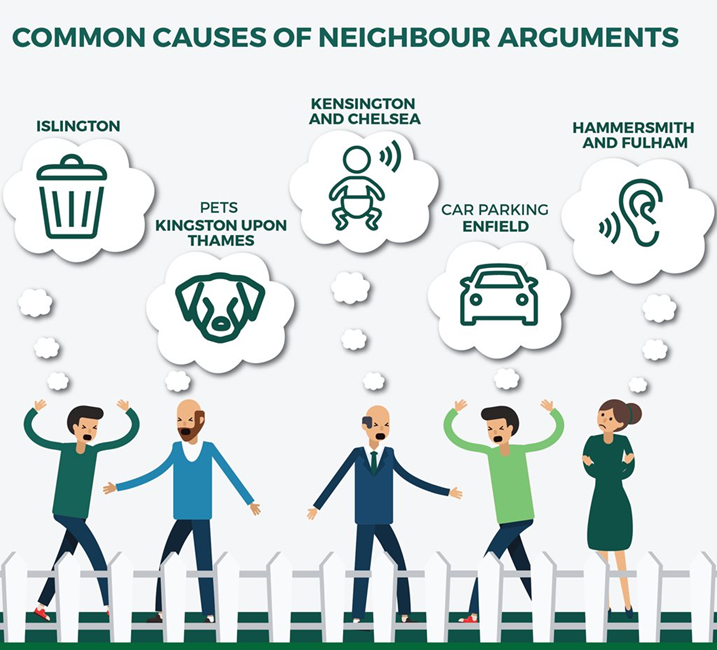 Why Londoners argue with their neighbours
With London's rich history of music and partying, it is no surprise that noise complaints top the list on causes of arguments. 22% of Londoners stated this as the main cause, car parking was the next popular (10%), followed by disputes over the bins with 7%.
10% of Londoners get involved in disagreements with neighbours at least once a month, 6% admitted to doing so on a weekly basis, and 5% were guilty of arguing daily. Men were most likely to get into a spat with a neighbour, with 8% confessing to daily arguments, compared to only 2% of women.
While not shy of confrontation, when it comes to introducing themselves to new neighbours Londoners are generally quite welcoming with 19% doing so on the first day and 40% plucking up the courage after a week. However, before marching round offering a cup of tea, be wary of the 26% of people who admitted they would never introduce themselves.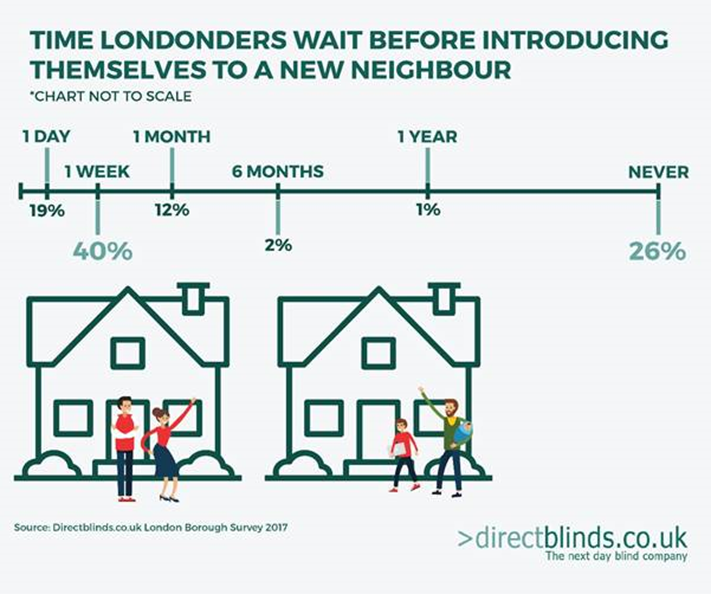 Find Properties for Sale in London and the Surrounding Area: