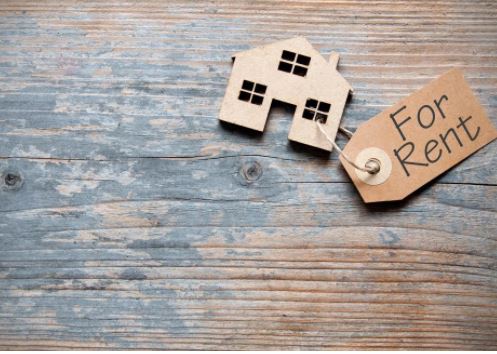 Have you ever envisioned yourself as a landlord or property manager? If so, right now might be the perfect time to start. Today, there are more renters now than homeowners, and the demand for apartments and rental properties continues to rise. 
Now is a prime time to get into the property rental business, but before you start searching for your first property to rent out, it's important to consider the responsibilities that go with being a landlord — the financial responsibilities, in particular. 
As a landlord, it's your responsibility to fix any problems or issues and make necessary changes when those problems arise. Luckily, there are plenty of options online, so when you need to upgrade a feature, such as affordable shades, for example, you won't have to pay an arm and a leg to do so. 
How to Find Financing for Your Property
If you want to become a property investor, you'll need to obtain a mortgage on the rental property. It's becoming harder and harder to obtain a mortgage on investment properties these days because you're more likely to default on an investment loan than on your home mortgage. Because of this, lenders are much stricter when it comes to awarding loans for rental property investments. 
But with a little bit of planning, patience and creativity, you'll be able to secure financing on your first rental property in no time at all. 
Whether you're a first-timer considering rental property investment or you've already invested in a couple of properties and just need some helpful insight, here are some tips to follow for financing your rental property. 

#1 – Pay Off Your Debts 
Getting your start in the property investment business doesn't mean you have to be debt-free, but it certainly helps. Before you begin to seriously search for rental properties, make sure you've paid down all your debts. 
Whether they're credit card bills, student loans, medical bills or a home mortgage, pay down your debts as much as possible to improve your chances of getting approved by a lender to finance your rental property. 
#2 – Make a Large Down Payment 
Investment properties typically cost more than owner-occupant properties. If you were going to finance a home you planned on living in, you would only have to put three per cent down, but investment properties require a 20 per cent down payment because mortgage insurance doesn't cover them.
Before searching for an investment property, make sure you have plenty of money saved up so you can make a larger down payment to improve your interest rate. 
#3 – Have Good Credit
Many different factors can influence your financing, chief among them being your credit score. Investment property loans typically require a credit score between 620 to 680, but a strong credit score (740+) can keep your interest rates low. 
If your credit score is below 740, you'll have to pay a fee to keep your interest rate low or accept a higher one or start working towards understanding your credit score and how to improve it. 
#4 – Avoid Big Banks
Perhaps your credit isn't as strong as you'd like it to be or you aren't able to put as much down as you'd like. Whatever your circumstance, if you're looking for a little more flexibility from your lender, it's best to avoid large national banks instead of opting for smaller financial institutions. 
A local neighbourhood financial institution will also have a much better understanding of the market and may have a stronger commitment to investing within the community. 
#5 – Request Owner Financing
One strategy for obtaining financing on an investment property is to request owner financing in place of a traditional mortgage loan. Sometimes referred to as "seller financing," owner financing is when the buyer of the property makes payment instalments to the seller until the purchase price for the property has been completely paid off. 
Owner financing has its own advantages and disadvantages, but it benefits both the buyer and the seller and is a much faster way to close on an investment property.  
#6 – Limit Your Mortgages
If it's your first time investing in a rental property, then this tip doesn't really apply to you. But for investors with more than one property, you should remember to be mindful of the number of mortgages you have. 
The more mortgages you have in your credit history, the less likely lenders will be able to help you finance another property. However, that's not to say it's impossible. 
Lenders will sometimes offer to finance to investors with five or more mortgages, but you'll have to make a strong case for yourself with a demonstrated history of good credit and pay 25 per cent down (as opposed to 20 per cent down if you have four mortgages or less). 
Investing in Your Property
Congratulations! Now that you've financed your first rental property, it's time to start doing what property investors do best—making a return on their investment. To do this, you'll need to ask for a high enough rental price to turn around a profit. 
To make a return on your investment, it needs to be worth more than what you purchased it for, right? You can make a few easy upgrades to the property that aren't overly time-consuming or expensive but will increase the value of your property and allow you to justify asking for a higher rate.
Higher-quality tenants who might be willing to spend a little extra money on more modern updates are looking for rental properties with a new look and feel. 
Having stainless steel appliances installed — including built-in washer and dryer units — adding window treatments and repainting the walls are just a few ideas that will increase the value of your property and hopefully help you make a return on your investment in the future. 
Do Your Research to Be Successful
Right now is a great time to start investing in rental properties. But before you get started, you must do some research and educate yourself about the property rental business. 
Save some money, keep your expectations realistic, and follow these tips for financing your rental property. Once you have financing taken care of, do a little research into finding the best landlord insurance to cover any additional expenses. 
With a little bit of time and patience, you'll be on your way to a successful career as a real estate property investor! 
Ref number: THSI-2289