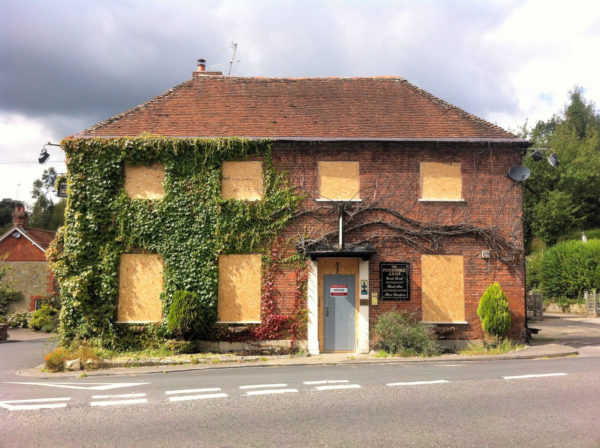 The UK remains locked in the middle of an ongoing housing crisis, with The Guardian reporting homelessness affecting record numbers: one in 200 individuals now sleeping on UK streets. Yet it's even more shocking to realise that this is happening whilst there are literally hundreds of thousands of properties sitting empty in the UK.
Although the Government insists the number of empty homes is falling, the Liberal Democrats recently conducted a study which found 216,00 properties which have been vacant for over six months, across 276 councils in the UK (BBC). Out of these 216,000:
60,000 have been vacant for over two years.
23,000 have been left empty for over five years.
11,000 have remained empty for more than ten years.
Statistics for specific locations
These statistics certainly bear out what individuals and pundits across local areas have been saying: properties remain empty despite a need for affordable housing. Cities particularly are being hit, especially where property prices are premium and seen to be gaining in value, despite the housing crisis and Brexit uncertainty.
Take London. With a staggering 19,845 homes sitting empty, 1399 of these are located in the London Borough of Kensington and Chelsea, and are seen to be vacant as a result of the super-rich investing in property but not the community: those who can afford the property prices leave them sitting idle without the need to generate rental income by renting them out at prices locals can afford.
There's a similar picture across other parts of London: whilst 19 boroughs have reduced their numbers of empty houses, 14 out of the 33 London boroughs see the numbers of their empty properties on the rise. Metro UK offer interesting maps of London based on this research, showing the hotspots of empty property across the London boroughs.
And the situation is similar across other large cities in the UK, with current levels of vacant houses as follows:
Durham 6,500
Leeds 5,724
Birmingham 4,397 – an increase of 13% since 2016.
Bradford 4,144
Cornwall 3,273
Liverpool 3,093 – increase of 5% since 2016.
The estimated value of these empty properties in England alone is estimated to be around £43.5 billion, significantly contributing to the UK's "broken housing market" and its position of 20th out of 28 countries where housing exclusion is a problem (The Guardian).
Empty excuses
There are many reasons why a property can become vacant. The average turnaround time for an empty property to be resold and come back into use is around 6 months, one of the reasons why vacant property statistics don't include properties empty for less than six months. Common reasons why a property might remain empty for longer than this include:
Independent living issues: the owner moves out to be cared for elsewhere (care home, hospital, family) and the property is left empty in anticipation that they'll return or that a family member may take it over.
Death, probate and power of attorney: if the owner loses the mental capacity to make decisions over the property without there being any Power of Attorney in place, or the owner dies, then the property may become caught in lengthy disputes and legal processes, including probate. It could also be that the property has been bequeathed to a new owner who cannot afford to improve it for the sale or rental markets, as …
Funding failure: although some owners would be prepared to sign up for 'repair and lease' schemes, where they agree to the local authority refurbishing the home, then leasing it to tenants from their housing list for a set period, they're often unable to do so because their own mortgage lenders refuse permission for this kind of 'sub-letting'.
Planning pending: the property may have an owner who's keen to get the property habitable and occupied, but is caught in a planning or grant issue which prolongs the period of vacancy and delays refurbishment.
Investment: particularly in prime areas such as those affluent cities, holding onto the empty property without renting it out, preferring to resell once 'the price is right' often proves to be the reason behind extended vacancies, one which is a growing concern.
International investment means world wide vacancies
But the problem of houses being left vacant, particularly for 'investment' purposes isn't just confined to the UK. Several major cities across the globe are experiencing similar difficulties: the number empty homes and the number of homeless people rising, whilst growing numbers of average-earning locals are literally being locked out of affording property to live in.
For instance, those 19,845 empty residences in London comprise just under 2% of residential property in the capital. This compares with:
Australia – 100,000 empty homes across Melbourne and Sydney alone, with just under 7% of all residential property being vacant in Sydney.
France – as of 2017, there were 107,000 vacant homes in Paris (2017) – approximately 7.5% of all residential property in the city
Action to accommodation
Back here in the UK, whilst 23,000 empty homes have been returned into use in the last year, there is still significant work to be done in identifying empty properties and their owners, and securing run-down properties for redevelopment which could bring them back into use as homes.
As it stands, the public look to the government for a package of support to tackle the housing situation, bring empty homes back into use and to ensure affordable housing which allows communities to thrive. But meanwhile empty properties remain a magnet for anti-social behaviour, including squatters, as reported in The Guardian: another symptom not just of broken housing market, but also of broken communities.
If you're caught up in any of the situations above and bringing your property back into use will take time, it's important to secure the property to minimise risk to both the property and the community. For further information on securing vacant property, contact SafeSite Security Solutions.
Find Properties for Sale in London and the Surrounding Area: