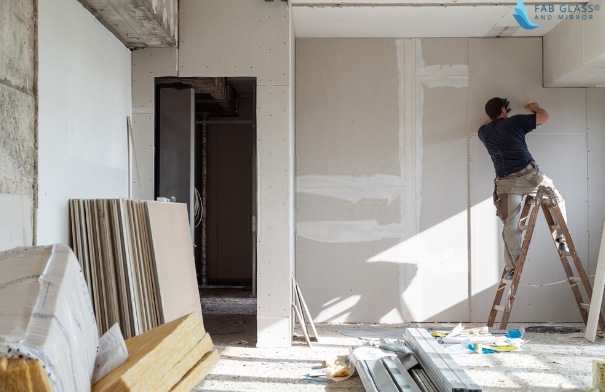 Home renovations and remodeling are always hard on your pocket and may leave you bankrupt. However, effective measures and precautions in advance will not only help you secure your budget but also boost the value of your property. 
Are you planning to remodel your home so that you can sell it at a higher price? Well, you can do so! Renovation adds value to your home by remodeling your old kitchen into a modern one, by renovating a traditional bathroom with into a glamorous looking place and by adding an attic insulation to maintain temperature. 
Imagine you are searching for a home for a living. Would you opt for a modern, sophisticated remodeled home or a traditional low maintained home? 
Well, you know the answer better!
Whether you are planning to renovate your home for selling it at a better price or want to remodel your existing home into a dream home for a better living; you need to incur home renovation cost. 
Wait! Before you get your hands into remodeling task; estimating for the home renovation is the first and crucial step you need to do. In fact, it's a part of planning. If you fail to plan, you are planning to fail! You need to decide what part of your home needs renovation.  Determine the most effective types of home renovations and thereby estimates for the budget accordingly; you should also keep in mind the cost vs. value gain for the whole renovation project. Most importantly, you need to determine those renovations projects that give the highest and the least return on investment. Finally, don't forget to calculate the overall estimated cost of investment. 
You don't want to get bankrupt while making home renovations. So, be vigilant and act smartly!
In this article we will discuss how to estimate all the home renovation. So, get yourself comfortable, and grab yourself a coffee. It's time to know some important facts about the home renovation you are planning to undertake soon.
Types of Home Renovations and Their Estimated Cost
Home renovations always add value to your house. Well, home renovation doesn't just occur; you need to plan them and estimate every possible cost associated with it. Most importantly, you need to decide which type of home renovation you want to undertake. The home and renovation industry has divided renovations into four significant types; Basics, Curb Appeal, Value Added and Personal Preference. Let's look into all four in detail.
Basics: The basics are the fundamentals that you need in a house. An expected buyer would never prefer to live in a home with uncompact roofs, broken cabinets, unmaintained HVAC system or washroom and kitchen that need plumbing and repairing. Would you like to live in such a home?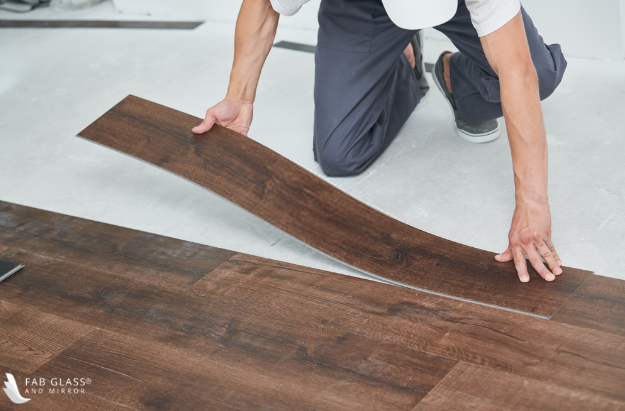 These are the basic features that everybody looks for. So, making basic renovations will not hard on your pocket; however, it may not give you the return on investment you might be expecting.  Those basics are the prerequisite for every buyer, whether he's a high paying or low paying one. These small and basic renovations would not cost more than $25000 at an average. 
For higher returns you need to look into other renovation type. 
Curb Appeal: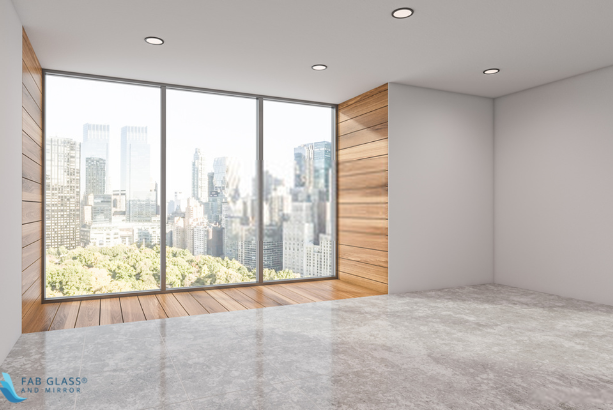 Curb Appeal will not be hard on your pocket but it will help you to quickly sell your property. Generally, curb appeal renovations include a well-manicured lawn, low-cost landscaping, freshly painted house, clean carpets and new fixtures, lightning and advanced gadgetry. These renovations turn the property into a smart option for prospective buyers. Curb appeal renovations increase the appeal of your home. So, you would not need to invest heavily and just look for some cheaper options. 
Adds Value: Any renovation project that adds value to your property gives maximum returns too. So, this renovation type advocates on its own. New sidings, kitchen renovations, upgraded bathrooms, refurbished decks and energy saving projects are the most demanded things in homeowners and buyers list.
Well, if you are planning to renovate your kitchen and bathroom, don't forget to add double glazed walls and shower doors. They are not only contemporary to modern aesthetics but also appealing enough to given the desired return on your investment with minimal budget. Remember that your prospective buyer is looking for sleek and serene designs and kitchen and washroom designs attract the most potential buyers. So, their design and pattern make huge impact for buyers in their buying decision!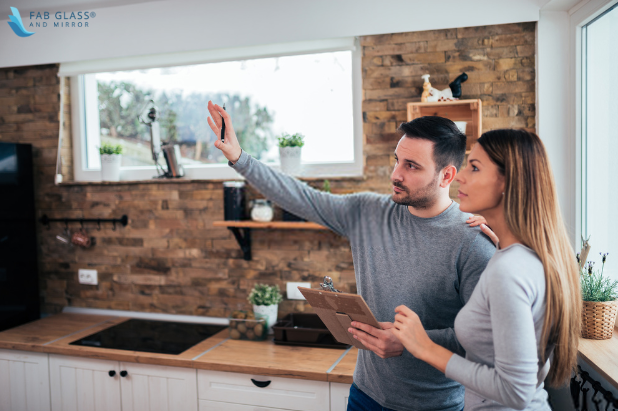 An average quality of interior and exterior paint, minor repairs and new landscaping would cost around $25000 to $45000. However, if you want a complete remodeled kitchen in addition to minor bathroom remodeling, it could end up to $75000 on average. 
Personal Preference: Personal preferences, as obvious from the name, are some of the nifty items you want. However, some people may not be willing to pay for these. Swimming pools, hot tubs, wine cellars, basement game rooms, ponds, and other amenities are attracting but heavy on the pocket as well. Moreover, they hardly add value to your property. So, if you are planning to invest there, think again before making the final decisions. 
There is no fixed price attached to personal preferences; the more glitter the more gold. The more amenities the more money! This decision carries some risk because preferences are varying person to person.
Cost Vs. Value: What Should Be Considered?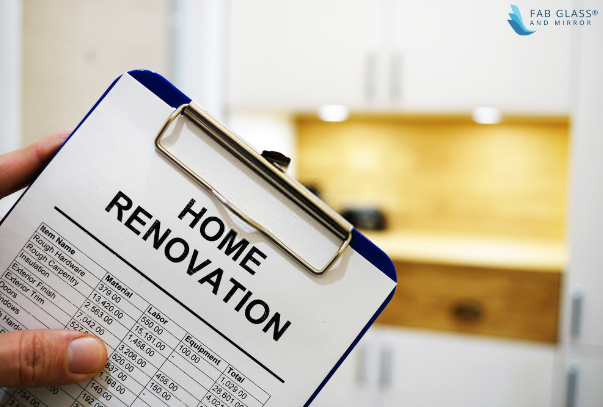 Home renovations add value, enhance beauty and upgrade safety of your property. However, there are certain costs associated with these renovations. So, always make analysis of cost and value to carry out a certain renovation project. The cost of renovating your home depends on square footage, the region you live in and the average costs for different the amount of renovation you need. Let's look into some of the interesting facts and figures of renovation costs:
Replacing front door with fiberglass can yield 75.2%

Replacing run-of-the-mill entry door with an attractive yet tough steel door gets return of 89.1 % and manufactured stone veneer yields 90.2%.

Adding fiberglass attic insulations recoup costs by 101.3%.

Replacing garage door yield 75.8%

Return on investment on replacing roofs is 81.9% 

Adding wooden decks recoup 86.4% and secure 72% of the original cost

Exterior paints recoup cost to 99%

Replacing old windows with vinyl windows have a 74% ROI   
Hence, if you are planning to earn greater ROI on renovations, read more to see a quick guide to the highest ROI.
Renovation Projects That Give the Highest Return On Investment
You always want to pay off better, especially when you are investing to be paid greatly. So, if you are investing in your property to increase its value and get better prospective buyers, consider the following renovation project guide. According to realtors, these are the best and worst investments.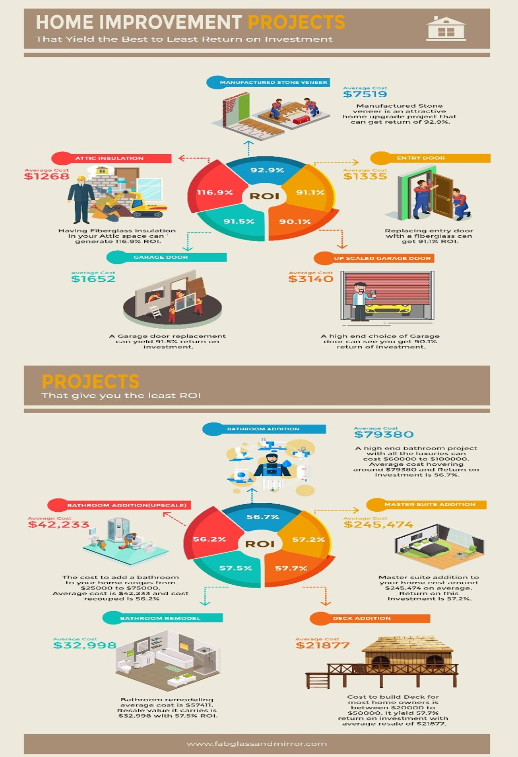 Projects that give you the highest ROI are: 
Attic Insulation (Fiberglass)
Average Cost: $1268

Average Resale Value: $1482 

Cost Recouped: 116.9%
Manufactured Stone Veneer:
Average Cost: $7519

Average Resale Value: $6988

Cost Recouped: 92.9%
Average Cost: $1652

Average Resale Value: $1512 

Cost Recouped: 91.5%
Average Cost: $1335

Average Resale Value: $1217 

Cost Recouped: 91.1%
Average Cost: $3140

Average Resale Value: $2830 

Cost Recouped: 90.1%
Renovation Projects That Deliver the Least Returns On Investment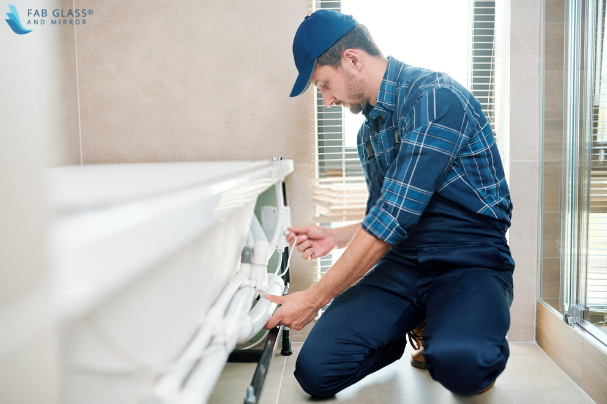 Projects that give you the least ROI are: 
Average Cost: $42,233

Average Resale Value: $23,727 

Cost Recouped: 56.2%
Bathroom Addition (Upscale)
Average Cost: $79380

Average Resale Value: $45006 

Cost Recouped: 56.7%
Average Cost: $245,474

Average Resale Value: $140,448 

Cost Recouped: 57.2%
Average Cost: $57,411

Average Resale Value: $32,998 

Cost Recouped: 57.5%
Average Cost: $ 37,943

Average Resale Value: $21877 

Cost Recouped: 57.7%
Well, according to Realtors, up scaling and remodeling of bathroom addition incurs heavy costs and does not offer a good resale in return. Thereby, they lead to a low recouped cost. However, bathrooms and kitchen renovations are the most demanded renovations every buyer looks into. A bathroom and kitchen renovation enhances the overall beauty of in addition to the worth of the property. It creates a serene and modern contemporary look even within a traditional looking home. 
Overall Estimated Cost of Investment of Home Renovation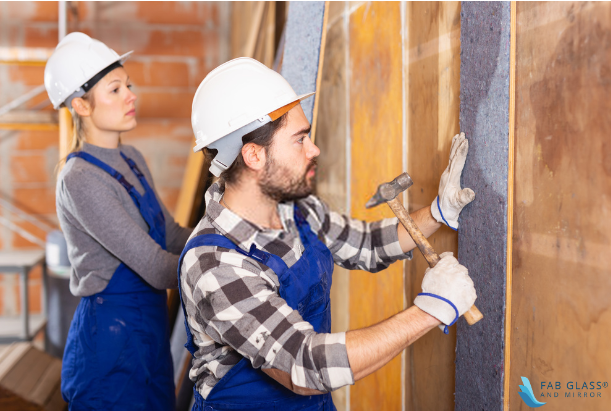 Without further delay, let's look into the cost of investment of renovating your home for better living and better resale value. The average costs for different remodeling are highlighted below:
Kitchen Renovation:

 
The average cost to renovate a kitchen is $20,474. If you need minor upgrades, it would only cost $10,000. Whereas, a full remodel can exceed $50,000. Moreover, it depends on the quality and type of material and appliances you use for renovations. There is no limit in adding extra fittings, but certainly cost is attached to this. 
Bathroom Renovations

: 
Generally, bathroom renovation costs $9000 and if you want to add tops it would incur $20000. While renovating bathrooms, don't forget to add glass shower doors and glass cabinets. Glass shower doors are the best modern contemporary upgrades you need in your new remodeled bathroom. They will create an enticing new look and atmosphere in your contemporary bathroom settings. You may opt for a frameless shower door or a sliding one; choose the one according to your needs and style. 
New Roof: Protecting your upgrades cost around $20000.
New Floors

: Your flooring depends on the amount of square feet. Typically, installing a wooden floor costs $4400, while laminate flooring costs around $2800. 
Electrical Updates

: Outdated wiring and replacing old panels' costs around $3000 to $5000.
Replacing Windows:

The cost of replacing 10 vinyl windows costs $8500 and wooden windows costs $20,000. 
However, if you are planning to renovate, kitchen or bathroom and to replace windows, Fab Glass and Mirror provides discounted rates.  Feb Glass and Mirror is not only a manufacturer of glass products but also helps to install glass for your new renovated home with ease. Simply order online and experts will be at your doorstep.
Bottom Line 
Moreover, advice for those who are interested to add luxury in order to replace necessity is that replacing common features for some nifty renovations is not a wise decision unless you have an excellent location and can significantly enhance the worth of your house with such luxury stuff. In other situation, some smart renovation and updates in accessories could be a pretty profitable decision. That wouldn't only add value to your property but enough bang for bucks.