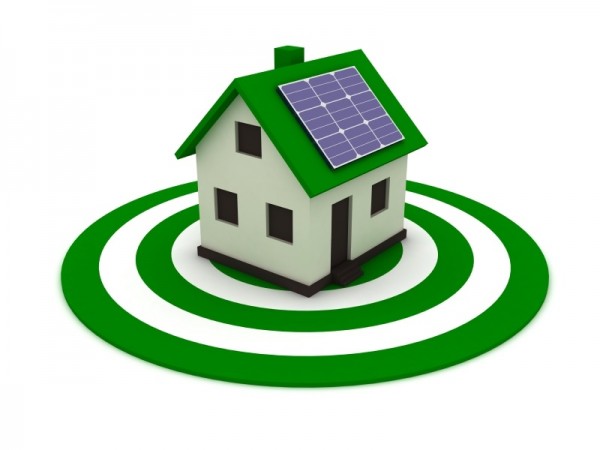 With rising utility costs and the UK energy companies seemingly unwilling to give the hard-pressed British consumer a break we all have a firm economic reason for trying to be more energy efficient. Reducing your use of utilities is one way to be environmentally friendly but it doesn't have to be a choice between saving money and being warm.
Here are some tips to help you save money on your bills and be more environmentally aware at home without making any massive changes to your life.
Rainwater harvesting
We get our fair share of rain in the UK so why not make use of it and cut your water bill right down? Rainwater harvesting collects rain which fall onto your roof, then stores it in a tank until required for use. When required, the water is then pumped to the point of use or to a secondary replacing the need to use your mains supply. Water is also being kept out of the storm-water management system, helping to reduce flooding risks.
Insulation
Something as simple as wall and loft insulation can cut bills by hundreds of pounds annually. Check with your local council to see if they have any grants or schemes. The cost of loft insulation, £250-£300 for a standard house, should be recouped through bills within two to three years.
Check out electric heating
Replacing fuel-hungry water-heated radiators with smart energy-saving electric ones will make a huge difference to your bills and the warmth of your property. You can use the Verismart Heating website to calculate your heating requirements to make sure you have the right solution for your home. As an added bonus they do not require annual maintenance and you don't need to hire a professional to install them.
Go solar
Sunlight is free and you don't even need a clear sky to generate electricity with solar panels. You can also help cover the cost of installation by selling your electricity back to the grid, if eligible, through the UK government's Feed-in Tariff scheme. Solar electricity is green renewable energy and doesn't release any harmful carbon.
Glazing
Prevent heat from escaping by going for double glazing as a minimum where possible. Period windows may be more difficult to replace with double glazed equivalents so use secondary glazing or fit shutters.
Low-flow toilets
Low-flow toilets use far less water than their older equivalents and if you have a large family this could lead to a significant saving on water bills. If you prefer the more frugal and conversely more green alternative you can put a brick you find lying about almost anywhere into your cistern to reduce the amount of water held in flush reserve and will save the materials and transportation emissions of buying a new one.
Grants
If you're looking to carry out these (or any other) environmentally friendly improvements it is worth taking a look at what grants or other might be available to make your improvements more affordable. Making your property more energy efficient can also increase the value of your property so it's an investment worth considering.