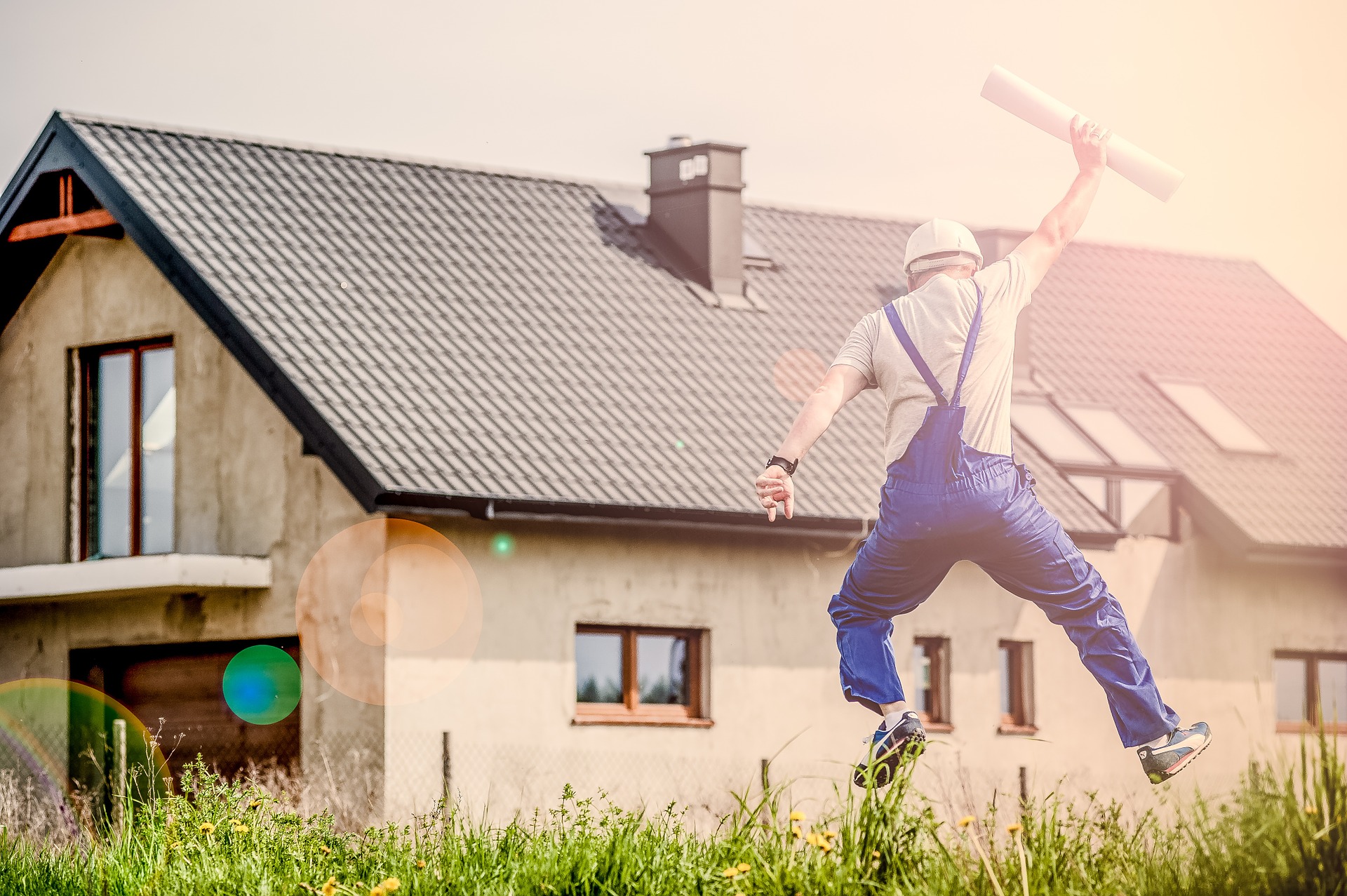 As a property developer, you will likely have a broad range of duties and responsibilities. These will vary depending on the nature of your company, the size of your business, and the different roles within it. However, one thing is for sure: as an entrepreneur in this industry, you need to create success for yourself. 
To help you on your way to achieving such success, we've compiled a list of tips for new build projects in the UK so that you can learn more about the process. From finding the right location for your project and developing good design ideas to hiring contractors and negotiating with planning authorities and local councils, this guide is packed full of helpful information that will get your project off on the right foot.
Finding The Right Location For Your Project
Location is a crucial factor in the success of a new build project. The best locations for projects are those with a high potential for future value and those with good infrastructure and access to transport links. However, it's important to remember that location isn't just about the area's quality; it's also about how easy or hard it is to find land. If you want to get your project off on the right foot, you must consider both of these factors.
Other considerations when finding your project's location include whether there will be enough space for your customers' needs, whether you can provide amenities close by that they expect, and which areas are less likely to incur additional development costs.
Developing Good Design Ideas
When designing a new build project, the process is not as simple as you might assume. You will have to think about your customers' needs and how you can provide them with what they need. Companies should develop good design ideas by learning from survey results, viewing projects in progress, and conducting focus groups to understand what people want from their buildings. 
One way to do this is by developing a customer journey map. This will help you create a clear understanding of where your customers are throughout the building process. Once you have an idea for the design of your project, you must develop detailed plans for how it will be constructed alongside the architects so that everything runs smoothly when construction begins.
Hiring Contractors
One of the essential things to forget about when it comes to property development is just how much work goes into building a new project. It's easy for people to think these constructions are quick and easy, but this couldn't be further from the truth. When you hire contractors, you need to be sure that they understand your needs and what they need to do to meet them. You also need to make sure that they have all the necessary materials on hand and that their experience fits within your budget.
In general, it's a good idea to hire individuals who have done similar work before and have been successful in the industry. They will be able to give you advice on what they believe would be most appropriate for your project and help you avoid paying unnecessary expenses or overestimating the cost of their services.
Negotiating With Planning Authorities And Local Councils
Planning authorities and local councils have a lot of power in the UK, so it's essential to work with them effectively. You should approach them in a polite, respectful manner and make sure you are clear about what you are asking for ahead of time, as this will help ensure you get what you need. It's best not to be aggressive or confrontational during these negotiations but rather to take a traditional approach that makes your point known and is calm, friendly, and professional. This will help you come across as someone capable of negotiating successfully.
 Ensuring You Invest In A 10 Year Warranty
 Before you start building, you must take the time to ensure that your project is protected. Investing in a new build 10-year warranty will protect you from any legal action that may arise in the future. It'll also ensure that any problems are fixed promptly so that there is no impact on your business or reputation.
 The Environment Act 2021
This new law has several important provisions, including the requirement for developers to provide an environmental statement and a review of best practices during construction. The Act also makes it compulsory for developers to have an environmental management plan. More importantly, the Act will require businesses working on new build projects to ensure that they're making efforts to reduce their carbon footprint and make sure they're using sustainable materials.
 Connecting Your Development To Public Transport
If you're building a new development, it's essential to think about how the development will affect public transport. This is important because commuting to and from your development will be central to its success. If you can connect your development with public transport hubs and services, many people will live there. That way, they can easily access the transportation they need without relying on their cars. Additionally, this will also help reduce your development's carbon footprint in the long term.
Additionally, cycle routes are a great way to encourage people to walk or cycle. They also help you increase the property values of your development, as more people will be willing to live in locations close by. Consider adding cycle routes and pathways to make it easy for cyclists and walkers to travel around your development. This will improve the quality of life for residents and visitors and provide local authorities with another means of encouraging healthy living.
Ref :THSI-2610 / ZD. 23513