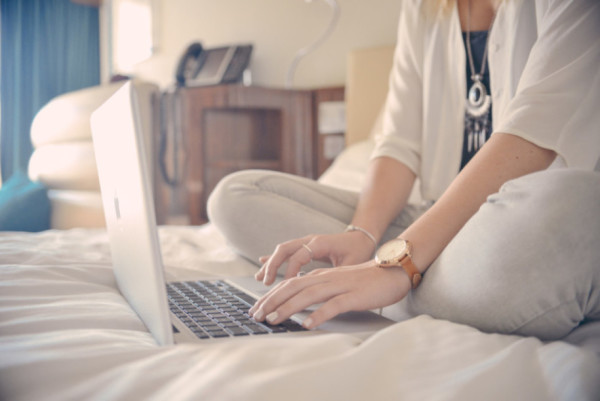 Many people decide that they would prefer to rent through a private landlord because they are fed up with paying the costly letting agent fees, which were costing the average tenant between  £223 – £500 in 2016. Renters in the U.S. who fail to pay their rent on time can risk facing eviction, but they could quickly cover that upcoming cost with the convenience of Ohio title loans. Another reason that people prefer to rent through a private landlord,  is because they often don't request a credit check from their tenants as a part of the application process.
In 2015 the number of properties UK's private rented sector was 5.4 million households and this figure is only set to grow further over the coming years as the property industry has seen a huge move towards renters using them. This is partly due to the result of housing policies dating back to the 1980s and the shortage of stock available due to the housing crisis. Buy-to-let investment landlords have helped to fill a gap in the property market over the last 25 years, offering renters more choice and a better standard of properties on offer.
However, as they don't advertise their properties through a letting agent and do this privately, how do you find private landlords?
We spoke to a representative from Sheldon Bosley Knight, who is a letting agent and knows the best ways of finding private landlords, they said, "Both private landlords and letting agencies advertise themselves online. They use Popular websites that advertise houses for let, these websites include Zoopla, Spareroom, TheHouseshop, and Gumtree. When looking for a private landlord, you should as well consider advertising yourself. In your advert, describe the type of place you want, where you'd like to live and how much rent you can afford. Use free websites such as Spareroom or Gumtree or post your advert on social media sites. You may also be able to put adverts up for free in local shops or community centers."
We have detailed the best ways for you to find private rented accommodation, so you can take the stress out of searching for a new home.
Online
Property Marketplaces and Portals
There are so many websites that house a list of private landlords to list their properties online, such as openrent.co.uk,  easyroommate.com, spareroom.com, Estate agents in Manchester, and landlorddirect.com. However, you need to be wary of fraudsters posting fake listings, with the rise in online rental fraud increasing in 2016, it's very important to make sure your landlord's property listing is legitimate
TheHouseShop.com, are the UK's No.1 property marketplace, that pulls together thousands of private landlord listings from all over the web and houses them all in one convenient place, making the task of finding one that much easier for you. TheHouseShop.com is also an industry leader in implementing tools to weed out the online rental scammers, as the private landlords must pass Land Registry verification checks before they are allowed to list a property on the website. This protects tenants so that they can rest assured that their money and tenancy are in safe hands.
Social Media
Facebook, Twitter, Instagram, etc., are all great ways to find private landlords. Joining local groups for property, or even just general groups is a great way to find property in your area being let by a private landlord.  There are thousands of landlords out there trying to get their property on every platform that they can, and since social media is free, most will freely plaster their rental all over every single platform, searching for tenants. However, like many online sites, there is always the threat of a scammer lurking behind every post. It is important to be a bit savvy and make sure that you NEVER give money upfront before viewing a property and gaining confirmation that the landlord actually owns the property!!
TheHouseShop's land registry verification means that tenants can search for private landlords in their own time, with a sense of security as they know they are safe from scammers.
Your Local Council
Every council has a dedicated page on their website to help guide their residents on finding local private accommodation, with a special emphasis on renting privately if you are receiving DSS and other benefits. Many also offer advice about the whole process from start to finish, such as searching for a home in the local area,  how to navigate the interview process, and negotiating the amount of the deposit and rent to pay in advance. Councils also have a duty of care to their residents and they provide information on tenants' rights and the legalities involved in renting directly through a private landlord, should things go awry.
DSS Move
If you are on housing benefits,  then you will know how hard it is to find private landlords that will also accept DSS payments alongside the rent. The best site to use for finding a private landlord that will accept DSS is DSSmove.co.uk, as private landlords have the option to list their properties here as well as the other main property classifieds websites.
Local Newspapers
Another method private landlords use to advertise their properties is publishing in the classifieds section of their local newspapers and magazines. Although the rise of online listings websites have become increasingly popular, you can still find some properties listed the 'old fashioned way.
Shop Windows and Community Post Boards
An often-overlooked space where private landlords choose to advertise, but it's definitely worth taking a look at community notice boards and local shop windows for property listings. You can always put up a wanted ad in a shop window or on your local community board, saying a little about yourself and what kind of property you are looking for and a way people can get in contact with you.
Your University
If you are a student and would prefer to rent your accommodation through a private landlord, often they will advise you on finding a respectable and verified private landlord in your city. The benefit of this is that they would have been used by previous students and would have weeded out any that have caused problems in the past.
Word of Mouth
Sometimes the best way to find a property through a private landlord is by word of mouth. Often these can be recommendations through a colleague, friend, family member or even if you make a post on your social media platforms such as Facebook or Google+, you never know who in your social network may need to rent out a spare room or property, so it's always worth trying this avenue too. As the saying goes, if you don't ask, you won't get it.
Ref number: THSI-2238 /  THSI-2412 / THSI-2464