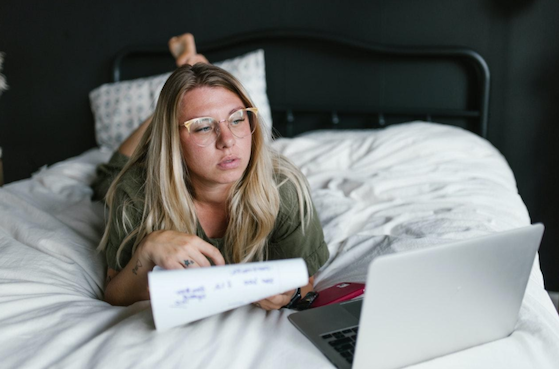 Finding someone to repair that burst pipe or paint your old and dilapidated fence is easier now than ever before. With a quick Google search, you'll find thousands of tradespeople, all vying for your work.
Not all tradesmen are made equal, however, and while there are dozens of directories to make finding a tradesperson easier, you'll need to do your own digging to judge their quality. We've compiled a list of the best directories and websites to use when looking to hire a professional tradesman, as well as what you can do to find out if they're the one.
Google My Business (GMB)
When you Google a trade service, often you'll see a box with a map of your local area and three business names listed underneath. This is Google's map pack and shows you a few local businesses listed on Google My Business (GMB). You'll also find these businesses, plus more on Google Maps.
GMB allows businesses as well as users with a Google account to post photos, questions and answers, special deals, business hours and more here. You'll also see an average star rating for the business, as well as individual reviews.
Take a scroll through their recent reviews and assess whether or not you think this tradesperson would provide a reputable, quality service. If the same problem seems to occur in their low rated reviews, there's a chance it'll happen to you too.
Yellow Pages
Back in the day when you needed a tradesperson, you'd probably pick up your trusty Yellow Pages and thumb through to the appropriate section. While you can still get the physical books, Yellow Pages has transitioned online too.
Simply search for a tradesperson in your area and up will come a list of relevant businesses. Skim through their reviews and the information the business has put up online and you'll get a pretty good gauge whether or not they're the one to get the job done.
Houzz
While it might be known more for its interior design marketplace, Houzz is also home to all kinds of home improvement services. Just like the above two, you can find information supplied by the tradesperson themselves, as well as ratings and reviews posted by their customers.
Yelp
Looking for a local professional to get the job done? Yelp allows you to search for the service you're after in the area you live in and will bring up a list of potential businesses and rank them based on their star rating.
Metropolitan Plumbing 
Whether you're after a professional plumber or perhaps someone to just help out cleaning around the house, Metropolitan Plumbing has everything you need. Home to qualified tradespeople and just your regular joe-blows, Metropolitan Plumbing gives badges to those with specialised qualifications so you know who you're hiring.
You'll also find ratings for the tradesperson, as well as their job completion success rate. So you can trust that a person with a high success rate and good reviews is likely to be reliable.
Thumbtack
Looking for quotes right off the bat? On Thumbtack, you post a description of the job you need to be done and tradespeople come back with custom quotes. The more information you can provide, the better the quotes you receive will be.
You'll find customer reviews here too, so you can pick whoever you think will provide the best service, not necessarily just the cheapest. Once you've received as many quotes as you think is enough, you can remove your job ad and start going about selecting the right tradesperson.
Facebook
What better way to hire a reliable tradesperson than by simply asking those who live in your area. Join a Facebook group for your suburb and simply make a post asking for local tradesperson recommendations!
For a tradesperson to be recommended directly by another person speaks volumes about the quality of their service.
Alternatively, you can search up the trade you're looking for in Facebook's search feature and local trade businesses will show up in your search results. See what they're posting on their page as well as what reviews people have left for them here.
What to Look for in a Reliable Tradesman
Hiring a tradesperson online can be a bit daunting. There are several things you can do to ensure the person you're hiring is high quality and skilled for the job you need to be done:
Check reviews across multiple review sites.

Look at their social media.

Do a general Google search for the business name and see if anything noteworthy comes up.

Search for their license numbers, or request them if they're not readily available.

Arrange for an on-site inspection – this will give you a good impression of their skills and also provide a more accurate quote.

Ask what insurance they have, if any.
With all this information, you're set to find the best tradesperson to get your task done.
Ref number: THSI-2399