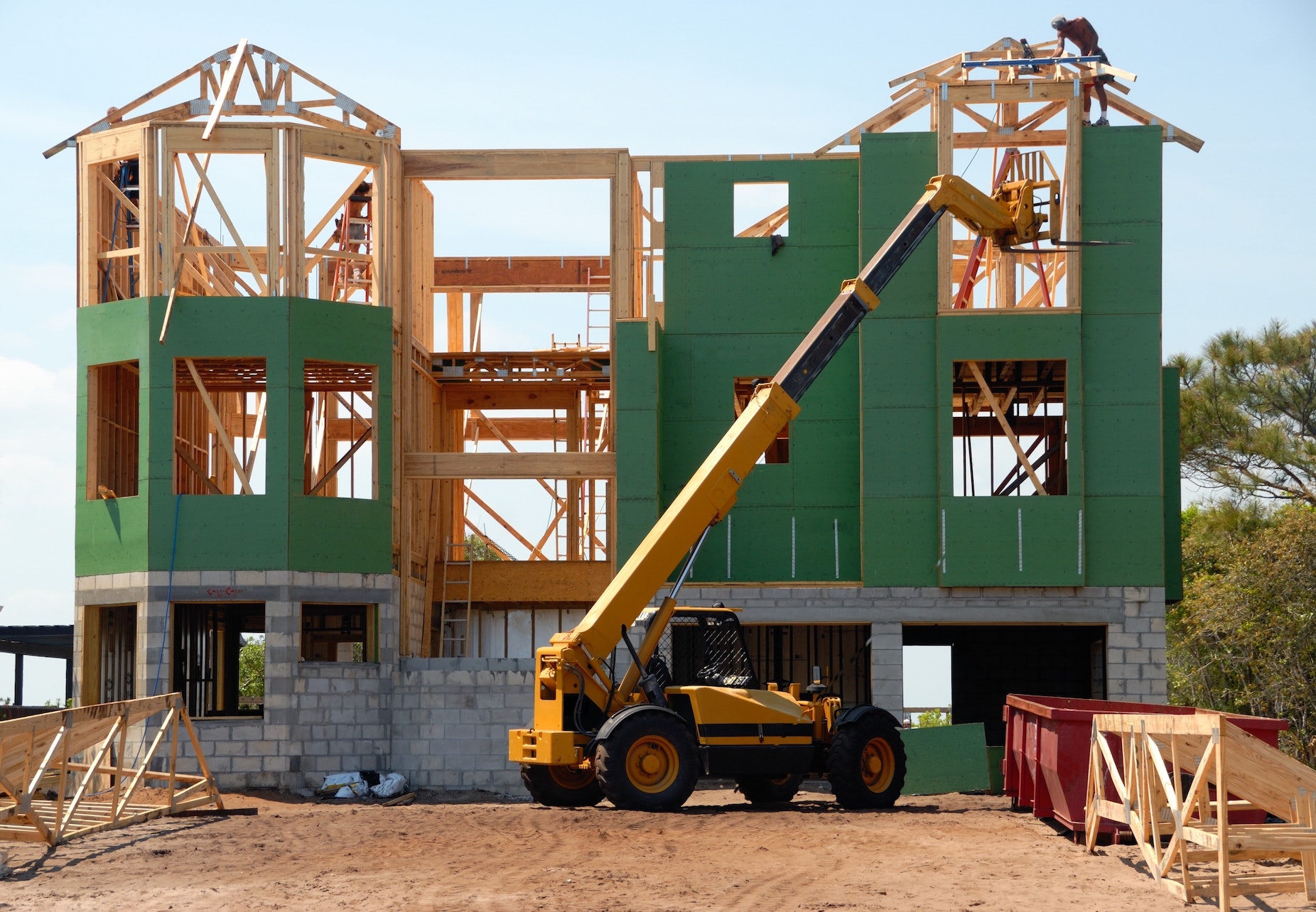 Building your home rather than buying an existing property is an ambition worth pursuing. But for a lot of people, the costs involved can be daunting, and even the prospect of getting a loan to cover them might seem out of reach.
Despite what you might think, it is possible to get a loan to pay for construction costs on your home, or even for renovation works on a fixer-upper, without having a considerable deposit available. So what are the ins and outs of this process?
Home construction loans explained.
A construction loan is a good choice for a fresh building project or cost-effective remodelling. There are a few products to consider in this context, and you need to select the one that suits your circumstances.
The most basic example is a construction-only loan, which gives you a lump sum to pay for the building work and usually has a 12-month repayment window. You'll get a standard mortgage to pay off the construction-only loan at this point.
A more convenient alternative is a construction-to-permanent loan. This functions identically to the first example, except once the 12-month period is up, it automatically becomes a mortgage, meaning there's no additional admin involved.
Then there's the 203(k) loan, which includes funds to cover the renovation cost by estimating the value you'll add to an existing property based on the work done.
Eligibility for no money down deals
The point to keep in mind about home construction and renovation loans of all kinds is that, for most customers, the need to make a downpayment is effectively unavoidable. In many cases, this deposit will equal 20 per cent of the total anticipated cost of the project.
The good news is that you can reduce or even entirely remove the requirement for a downpayment so long as you meet specific eligibility criteria.
For example, under an initiative backed by the Department of Veteran Affairs, those who have served in the military can apply for home construction loans without needing to put any money down at the start.
Then there's the Department of Agriculture's equivalent scheme, which aims at helping those in rural communities justify the expense of building a property from scratch with no deposit.
Important factors to consider
Whether or not you are eligible for any of the no-money down home construction loans, you must also think about the other elements which will impact the affordability of this type of financial product.
The interest rate charged on loans is the central aspect that alters monthly repayments, and having a good credit history is the best way to get the most attractive offers from lenders.
Another point to keep in mind is that your home building project must adhere to your region's local building regulations. Otherwise, you may encounter issues which lead to spiralling costs and administrative hurdles during the process. This might disrupt your ability to repay a home construction loan on time, leading to the potential for penalties, increased interest charges, and other undesirable side effects.
This is, therefore, not a process you should enter into lightly, so getting expert advice before you go ahead is necessary, even if you consider yourself an experienced individual when it comes to construction.
What you need to know about building your own home
It's safe to say that if you don't have experience handling large construction projects in the past, you need to factor this in when planning to renovate or build a property yourself.
First-timers shouldn't necessarily steer clear; it's just about getting a perspective about what's involved and how much help you'll need.
The more money you have to throw at the problem, the less of a challenge it becomes, and hiring professionals to do the jobs you can't do yourself is always better in the long run. Of course, if you get a construction loan that you then convert into a mortgage, you need to know that the cost of taking this on will be affordable in the long term.
For many people, owning their dream home is worth the financial strain and the emotional stress that's part and parcel of the building process. If you're not 100 per cent committed to this concept, or you think your circumstances could change shortly, then it will be much harder to justify.
The bottom line
Getting a home construction loan with no money down is possible, so long as you're eligible. And if you do fall into a category of applicants where support is available, you'd be foolish not to take advantage of this.
Ref: 2983.26259