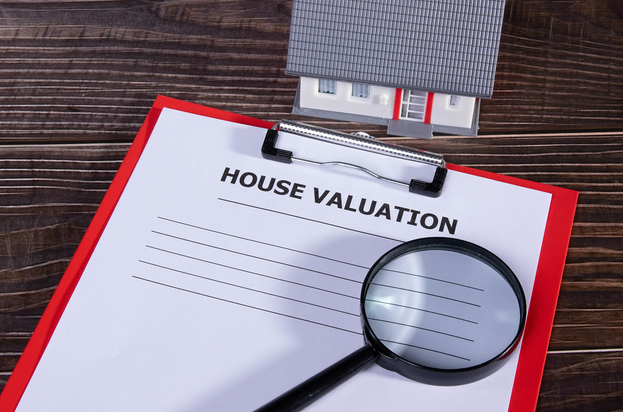 When you're ready to upgrade your home, it's essential to know exactly what you want. Some people want a beautiful and comfortable living space, while others want square footage or an updated kitchen.
The value of your home is determined by many things: location, condition, size, and style.
Your goals will help determine which upgrades will impact your property's resale value when it comes time to sell again.
Check out these 10 easy steps below to improve your home's value!
A visually appealing kitchen
The kitchen has become the home's focal point in recent years and can make or break the value and appeal of your home. Whether it's outdated, needs some contemporary touches, or has a terrible layout that makes it hard to use, your kitchen space can always use attention.
A full kitchen can cost up to $80,000; you won't get more than around $60,000 back in resale value.
But you don't necessarily have to complete remodel to make a difference. Try these small changes first:
Coordinating appliances
Modern cabinet hardware
Clean paint colours
Add usable square footage.
Most of the value of your home comes from the usable square footage. What to add that will up your home's value the most depends on your area, whether it be a bathroom, a great room, or even a mother-in-law suite to set your home apart from your local competition.
The average cost of an addition to a home is around $50,000, but this varies greatly depending on your area and what room you're adding. A laundry room will cost significantly less than an en suite bedroom.
You can also consider converting the basement into a living area.
Before investing in a new build, consider consulting a real estate agency to find out what additions will boost your home the most.
No wall-to-wall carpets
Carpets are one of the biggest enemies of home improvement. They're expensive, hard to clean, trap dust and allergens, and fire hazards, and if you have a pet or two running around the house, then you know that those little fur balls make a mess on your carpets all too often.
So why do we put up with them? Well, it's because we think we need them in our homes – but does anyone want to walk on carpeted floors?
If the carpets in your home are worn or not a neutral colour, rip them out! Especially any carpets outside of the bedrooms.
Vinyl or laminate plank flooring is accessible on the wallet and easy to install.
Landscape
Your home's curb appeal can have up to a 7% change in your home's value.
This can range from power washing your driveway and cleaning your windows to gardens, mowing lawns, and colourful shrubs.
Clean Up Your Garage and Exterior
Making sure your siding is clean and tidy is a significant first step but also consider updating your doors.
Along the lines of curb appeal, a stunning front door is inviting, eye-catching, and a great selling point.
Even more important are those giant garage doors that take up a good chunk of the front of most houses. New garage doors will gain you around a 93% return on investment to the value of your home!
Make it energy efficient.
Insulate properly and add insulation where possible.
Replace old windows with energy-efficient ones.
Install a programmable thermostat that automatically adjusts to optimal temperatures at work or out of town, saving money on cooling costs throughout the year.
Use LED lights rather than incandescent bulbs in all your fixtures for lower electricity bills and longer-lasting light bulbs; they also produce less heat, which can reduce cooling costs!
Invest in solar panels to get free energy from the sun by converting sunlight into power while reducing pollution from fossil fuels (this is called "renewable energy").
Paint Inside and Out
Painting is a great way to update your home. The best part? It can be done in any season, though we recommend doing it in the summer if possible so that you're not stuck inside a house full of fumes while it dries.
And there's no need to hire a professional when you have such an easy DIY project ahead of you! Start with any rooms that have odd colour schemes or harsh colours.
Refinish Hardwood Floors
Hardwood floors are a significant investment and can be refinished to look like new again, better than new, or even completely different. If your hardwood floors have become dull and dingy, then refinishing them is the best way to restore them.
If you have never considered refinishing hardwood floors before this article, then now would be a good time!
Outdoor Entertaining
A place to enjoy the out-of-doors has high value. Outdoor kitchens and seating are popular with many buyers and add usable space to your home.
Upgrade Your Home's Heating and AC Systems.
Your heating and AC systems can have a significant impact on the value of your home. If you need repair or replacement, now is the time to do it.
If there's no reason to upgrade from your current heating system, ensure it is serviced annually by a qualified technician for safety purposes.
Consider upgrading your air conditioning system if yours is older or inefficient by installing central air conditioning instead of window units.
Conclusion
While some renovations will cost you significant money, some projects also return significant value to your home, and some do not.
Consult a real estate agent and ensure the changes you're making to your home are worth the time and money.
Ref: 3186.27574