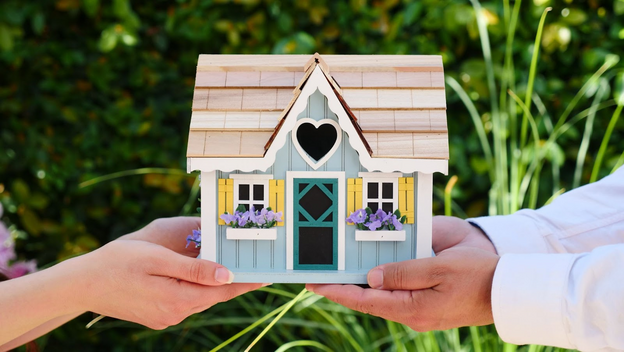 Looking for a house can be fun, but that doesn't mean it's not hard. It can be frustrating to spend hours looking at homes and never finding the right one.
And even if you find a house that you may want to consider buying, you will likely have a lot of doubts. After all, buying a house isn't a minor decision, so you must make sure you're picking the right one. That can be easier said than done if you're not sure how to know when you've found the right house, which is why we've put together a list of a few things that may help.
Does the house have any issues?
Most people know they won't ever find a perfect house – most homes will require work here and there. Of course, some people may also be looking for homes that have been neglected so that they can fix them up however they like.
That being said, you need to be aware of any significant issues before buying a house since you need to know what you're in for. That's why you should consider doing a home inspection.
Does everyone like the house?
If you will be the sole owner of the house, then your opinion is the one that matters most. But if you will be buying the house with someone else, such as your partner, it's essential that you both feel happy with the house before buying it. Of course, you may need to make some sacrifices, but ultimately, you should choose a home you're both comfortable with.
Having your children look at the house can also be a good idea. Even though the choice will ultimately be yours, it's thoughtful to try and include them in the decision.
Which area is the house in?
It's not much use to find an essentially perfect house, except that it's not in a great area. Your house will only be as good as the neighbourhood you live in.
When choosing the area you will be living in; you need to consider its proximity to your work and your children's school. You should also consider whether it is a safe area to live in. If you need help finding a good community to live in, click here.
Does it have everything you need?
You may need to compromise a bit when buying a house, but that doesn't mean you should lower your standards or let go of your dreams. Most people have certain things they look for when buying a house, and the right home will have these things.
For example, you may want enough bedrooms for your children to have their room. You may want a big backyard for your dog. Or you may want a swimming pool because of its benefits. Before you buy a house without these things, you need to ask yourself if it's worth it.
Have you visited it multiple times?
When you first see a house that looks like a good fit for you, it's easy to look past its flaws. However, you need to know exactly what you are getting into when you buy a house, so it's a good idea to visit it a few times since you will likely notice something new each time. Try to look at it objectively instead of through rose-coloured glasses.
It may also be helpful to have someone else come with you to look at the house, as they may notice things that you didn't, and having a different perspective is always a good idea when it comes to big decisions.
Does it feel like home?
Finally, you need to consider what the home feels like. It probably won't feel like home until you're living in it, but you need to seriously consider whether you can see yourself living there and being happy.
It may sound cliché, but you need to trust your gut. This doesn't mean that you should buy a house based only on how it makes you feel, but if you have strong feelings about a house either way, you shouldn't discredit those feelings either.
In conclusion
Buying the right house is tough, so you shouldn't just commit to the first house you see. Instead, take your time to look at all your options to know your best choice. Everyone's house search will be different, with different timeframes, budgets, and things they look for in a house.
That being said, there are a few things that you need to look for if you are unsure whether you've found the right house, and this post shared a few of them.
Ref: 3199.27662