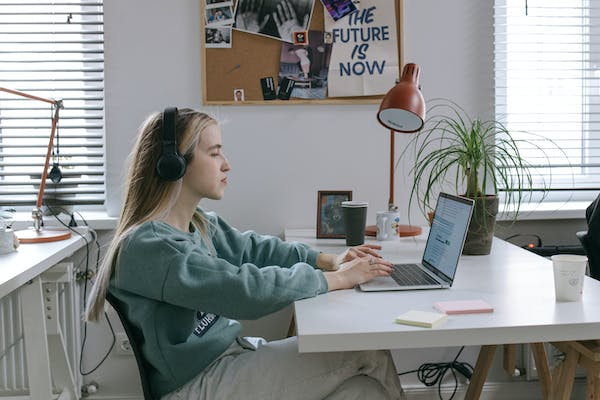 If you're like most students, you spend a good chunk of your day at school. But what about the other hours? You probably want to use that time as productively as possible. Also, many students have difficulty maintaining an ordered workspace. Creating a workspace is one way to make the most of your time. Here are a few tips on organising your workspace and getting started!
Start by designating an area for studying.
When it comes to studying effectively, having a good workspace is key. Whether you are studying for essay deadlines, preparing for an exam, or just brushing up on material, finding an area of the house that facilitates focus and concentration is essential. Setting up your workspace doesn't have to be complicated; start by designating an area for studying – this can be a specific desk or table in your room or even the kitchen or living room if you have enough space. If possible, try to find an area with natural lighting and few distractions; this will help you stay focused when trying to learn essay material or review coursework. Access to a comfortable chair and enough space for note-taking can also aid better understanding and increase productivity. Lastly, ensure the atmosphere of your designated study area is enjoyable: having positive reminders like photographs or plants nearby can help with motivation.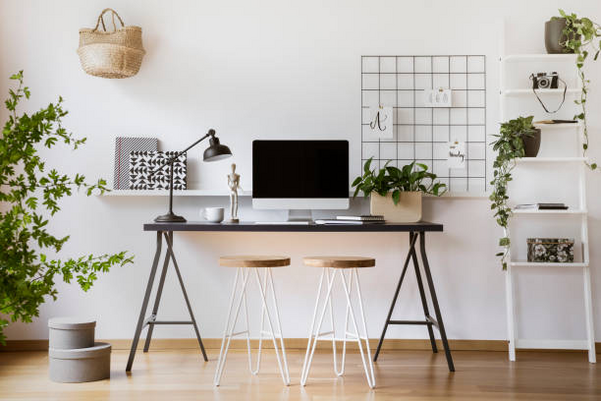 Use your time productively.
As a student, it can seem like there is always more time to do everything you need to. But with careful scheduling and dedication to your studies, you can still succeed even when facing tight deadlines. To make the most of your time, start by assessing which tasks are most important and set aside specific blocks of time where you can focus solely on them. Breaking down large essay-writing assignments into smaller goals, such as research or outline writing, can help keep you from feeling overwhelmed. Additionally, essay writing services provide access to professional editing and formatting help so that you can focus more on the content of your essay rather than its layout. Utilising these resources will ensure that your work will be polished into its best version without taking too much extra attention away from other tasks. Of course, everyone needs some downtime for relaxation; however, make sure that it only consumes a little of your day or distracts from your main goal: finishing school with an excellent GPA! By managing your time productively, you'll easily be able to turn any challenge into an exciting opportunity for personal growth and academic achievement.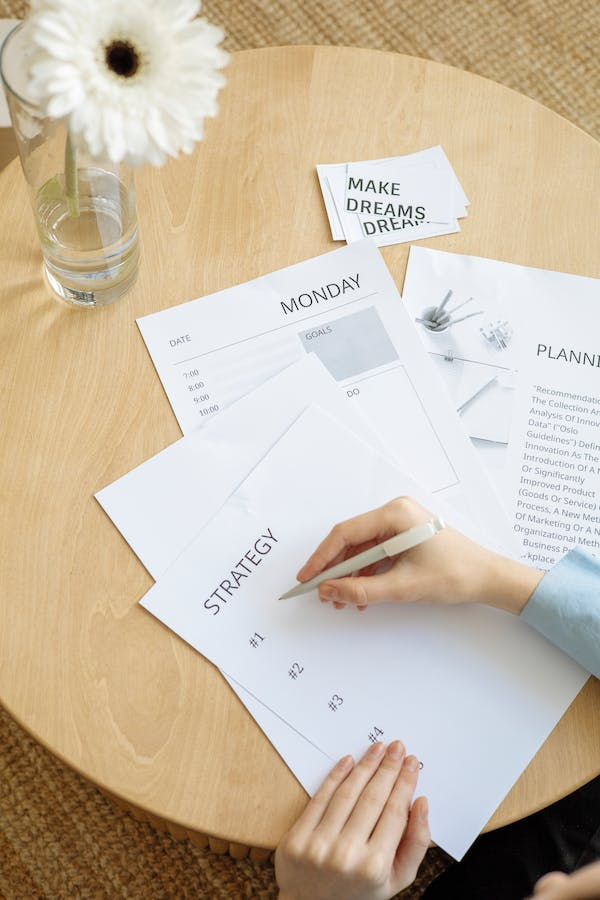 Make sure to keep your work area clean and organised, with all of your necessary supplies within reach.
An indispensable part of completing any essay, essay writing project or job task is ensuring everything you need is in one place and can be easily reached. Whether you are working on the writing itself or during the process that precedes it, the last thing you want to do is search for something while your thought process is interrupted. Keeping your work area neat and organised ensures that all your supplies are within reach and reduces distractions at critical moments of focus, removing unnecessary stress and wasted time. Whether it be necessary essay materials such as papers and books, a notepad and pen for brainstorming ideas, or even a laptop for quick research, having it all available nearby means fewer obstacles to progress. Above all else, taking time out of your day to keep things neat helps pay dividends in both personal productivity and overall peace of mind. So don't forget — keep your work area clean and organised with all essential supplies within reach!
Create a filing system for paperwork and other essential documents
Working in a cluttered, disorganised space is distracting and can lead to missed deadlines, wasted time, and decreased productivity. Keeping your workspace clean and organised is essential for staying focused, efficient and productive. Begin by decluttering your work area and removing anything that isn't needed. Ensure you have the necessary supplies within reach – research papers, reference books, pens, pencils – so you don't have to waste time searching for them when needed. You should also consider filing or disposing of old documents or papers since they are no longer needed. An organised work area can help save valuable time during research or other tasks, as everything you need will be at your fingertips without having to search through chaotic piles and stacks of paper. When everything is tidy and easy to access, it becomes much easier to focus on the task and achieve success. Making sure your work area stays neat and organised is thus essential for anyone looking to improve their productivity levels.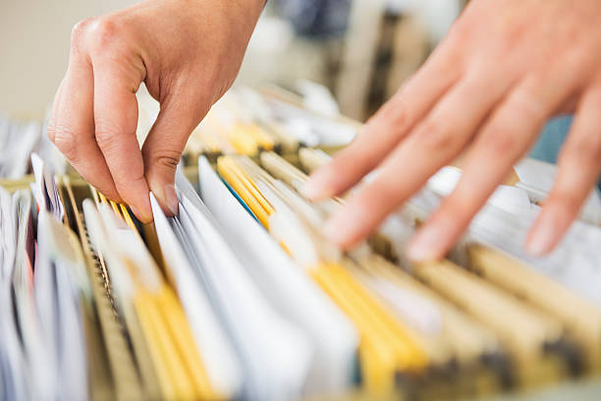 Invest in a good chair that will support your back and neck while you're working
Even though most of us now spend hours every day seated at our desks, only a few have spent time researching and investing in a good chair. Sitting on an inadequate chair for extended periods can lead to tension and soreness in the neck and upper back and contribute to long-term health issues like sciatica or chronic headaches. A good chair is essential for supporting your spine and body, even if you research papers from home or work from an office. Look for one that has multiple adjustments, such as height control, armrests, lumbar support, tilt function, and extra cushioning. It is also essential to use proper posture when seated – keep feet flat on the floor or a suitable footrest, spine straight upright but leaning slightly forward while keeping the chin parallel to the ground. Finally, try not to stay seated in one position for too long – take regular movement breaks throughout your day. Investing in a good ergonomic office chair will pay dividends by ensuring your neck and back are supported all day long.  Making these changes can help ensure comfortable and healthy working conditions with less risk of experiencing musculoskeletal aches or pains after hours spent hunched over research papers on an uncomfortable chair!    Thankfully, there are quite a few options available these days, so with some research, you should find one that offers optimum comfort while meeting your budget requirements. When it comes to staying comfortable while working from home or in any other environment, investing in a good chair is the way forward!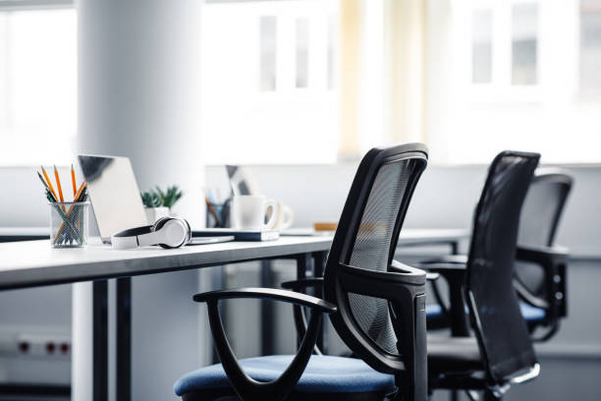 Set aside time each day (or week) to organise and clean your workspace
Having an organised workspace as a student is key to productivity and efficiency. Physical clutter can make it hard to focus, so set aside time each day (or week) to organise and clean your workspace. Start by sorting things into categories: textbooks, paper, stationary, and any other items you may have in your workspace should be sorted into their respective piles. Then, securely store objects that aren't necessary according to use; binders or folders with school subject material should be placed in the proper cabinet or given their shelf volume, while notebooks used for taking notes should remain within easy reach of where you study. Stationary materials like writing instruments and desk items like sticky notes should all have their own storage space for easy access as needed. Keeping things neat also helps keep surfaces free from unsightly stains and damage, which can help create a more pleasant studying environment. Setting aside time each day (or week) to organise and clean your workspace will make your studies easier to manage over the long term. Not only will an organised workspace help guide your work direction, but it can also help save valuable moments of deciphering grades of papers! Taking the initiative towards cleaning your area will provide benefits both short-term and down the road when midterms & finals approach closer!  So take it one step further by journeying towards a clutter-free workspace! It won't be long until you reap the rewards of having it cleaned up & ready when needed most.
         Most importantly, don't forget to reward yourself once everything is tidied up – after all, taking care of yourself is the best way to shop for sustainable studying habits throughout semesters!  Taking the extra step in the organisation leads you closer & closer to studying success!  Taking those extra steps is well worth the satisfaction of having a clean & optimised study spot ready whenever it's required most! So don't forget – make sure to set aside some time each day (or week) for organising & cleaning up – The rewards are immense & always there for you whether it's midterms or finals coming close!
Ref: 3087.26925