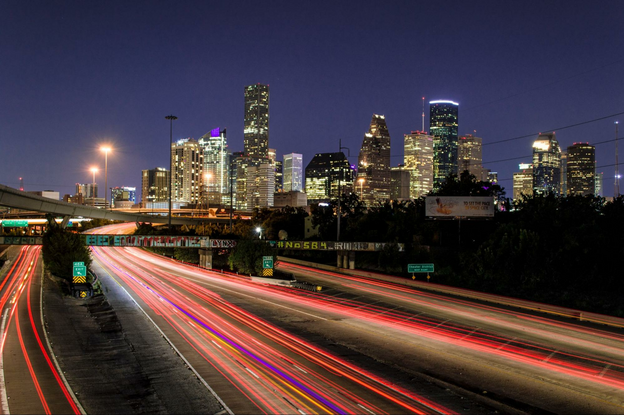 Relocating to a new city might be the start of something new in your life. However, tackling the whole process of moving without a plan can become expensive and stressful. If you are considering a move to Houston, Texas, having a thoughtful strategy in place is critical.
10 Great Reasons to Move to Houston, Texas
If you're considering a change of scenery, Houston, Texas, may be the place for you. With its vibrant culture and rich history, here are ten reasons to make Houston your new home:
Booming economy
Lively sports culture
House prices are affordable
No state income tax
Houston is a pretty safe city
Lots of educational opportunities
Incredible food and drinks
The culture is unique
Huston is very diverse
There's so much to do
Now that you know why you should move to Houston, you can start packing for your journey!
How to Make Relocating Easier and Less Expensive
Relocating can be a challenge, especially regarding costs and organization. Don't worry! This section will offer tips on making your move to Houston easier and less expensive.
Create a Checklist and Budget
Creating a checklist is crucial to keep track of all essential tasks related to your move. This includes updating your address, packing, and hiring movers. Furthermore, having a well-planned budget helps you manage your finances better during relocation.
Fly Out and Buy a Used Car
Instead of driving to Houston, consider hiring a mover and flying to your new home. Buying used cars in Southwest Houston is super easy and affordable. If you already have a car, you can sell it and use that money to move.
Pack Yourself (or Hire Movers)
Depending on where you live and where you're moving to, either option could save you money. If Houston is close, packing yourself could be cheaper if you don't miss work. Hiring a moving company would lead to a less expensive experience if you're miles away.
Rent a Portable Container
Instead of using traditional moving company services, renting portable containers for storage while transitioning between homes could be a much cheaper and more convenient option. This is especially true if you have a lot of stuff you can't part with now.
Get Packing Boxes from Grocery Stores
An often overlooked tip on relocation is finding free packing boxes in grocery stores, saving substantial costs. Supermarkets have stacks of sturdy boxes they usually discard. Visit your local store and politely ask whether you can take some for your move.
Use Towels and Linens as Packing Materials
Consider using your towels and linens as packing materials to reduce moving expenses further. These can be great protective wraps for fragile items like dishes or glassware. This method saves money but reduces waste produced by packaging materials.
Declutter and Donate Early
Never underestimate the power of decluttering when moving. Start by sorting out items you don't need. Instead of packing and moving them, consider donating these items to local charities. This will reduce moving costs and allow you to help those in need.
Pack an Essentials Bag
When moving, pack an essentials bag with items you'll need immediately upon arrival, like toiletries, clothes for a few days, and basic kitchenware. Since unpacking can take time, this step will save you from rummaging through boxes when looking for necessary items.
Move at the Right Time
If possible, choose a less busy time for moving, such as weekdays instead of weekends or off-peak hours during the day. Ideally, it would be best if you moved between September and April to keep more money in your pocket. Timing is crucial to save money efficiently on labour costs!
Take Pictures and Color Code Boxes
For a smooth unpacking experience for Houston, please take pictures of your electronics' wiring before disassembling them. This will make setting up easier in your new home. Also, colour code boxes based on the rooms they belong to. It's the best way to organize and simplify your move.
Purchase Insurance
Purchasing moving insurance sounds like an expensive option, but it can save you a lot of money if your items get lost or stolen. Remember that your belongings could be protected under your renters' or homeowners' insurance, so you may not need extra insurance.
In Conclusion…
The leap to relocate is no small decision, and the process might feel overwhelming. But remember, every step you take now will pave the way to a smoother start in Houston. Armed with these strategies and insights, you're already better prepared for your journey. Here's to making cost-effective decisions and settling into the Houston lifestyle as quickly as possible!
Ref: 3515.30965