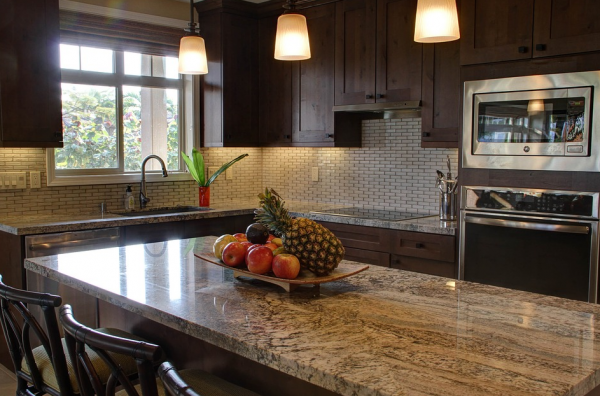 With average house prices now pushing over £300,000 in a vendors market there has never been a better time to upgrade your home. Like the equivalent of a holiday 'staycation' why leave the home you have when you can renovate it for a fraction of the cost and stress of moving into a new one? This article will run through the best renovations you can make to boost your humble abode into a show home that is guaranteed to sell on the market.
Go Open Plan
A great way to modernise your home is to go open-plan. This type of build has become incredibly popular in recent years and it's clear to see why. Open-plan spaces not only encourage more sociable living, but they make better use of small spaces. Easier to navigate for disabled people, fewer walls also equal more natural light, which in turn is good for your mental health and makes for an all-round more pleasant living area.
To go about converting your home into an open plan layout, you will need to knock through walls. Almost any wall can be knocked down and replaced with steelwork. Just bear in mind that the longer the span of the wall, the larger the steelwork needed (and the greater the cost).
We advise taking some time to figure out which walls need to go in order to make best use of the space available.
Where do I start?
Begin by hiring a surveyor to draw up floor plans. This will give you a fresh look at the layout of your home, including angles, and dimensions. From there, you can decide whether it is practical to create a larger master bedroom with an en-suite bathroom, or create that kitchen-dining area you've always wanted.
Do I need an architect?
Hiring an architect may not be necessary for a simple knock-through. However, you should bear in mind that doing so might help to prevent things going wrong later on.
Working with an architect from the early design stages to completion might also help you to make use of the space. Ultimately, your decision to hire an architect and indeed a builder will depend on your experience with DIY and your budget. If your budget is tight and hiring an architect and a builder is not possible, you can still create an open-plan living space. You will just have to be resourceful from where you get your materials from.
Add a wet room
Wet rooms are super-stylish and perfect for creating a contemporary look and feel in your home. They're also great on a practical level. If you have a small bathroom, removing the bath will create lots more space. While this will reduce the resale value – as buyers typically like their property to have a bath – if you don't plan on reselling anytime soon, you should go for it. The lack of a shower tray or screen means they're also easier to clean. Consider adding a wall-hung sink and toilet into the mix, to make cleaning even easier!
Adding a wet room as a second bathroom is also a great way to increase the value of your home, if you have the space and budget. Despite being widespread in Europe, they are yet to catch on in the UK, making your property unique.
Paint the walls white
Painting your walls white may seem like the easy option, yet doing so is great way to make your room feel larger, and to make the best use of natural light. White walls are also classic and will therefore never go out of style. They're also versatile; you can add touches of character to your white walls with coloured stencils or stripes. You can also colourful floor rugs to offset the neutral feel and warm up the room.
South-facing rooms are subject to the most intense sun during the daytime, regardless of the time of year. White walls are a good way to cool these spaces, but just make sure you are painting over clean plaster. Dents, rough plaster and wallpaper don't look good with a lick of paint over them.