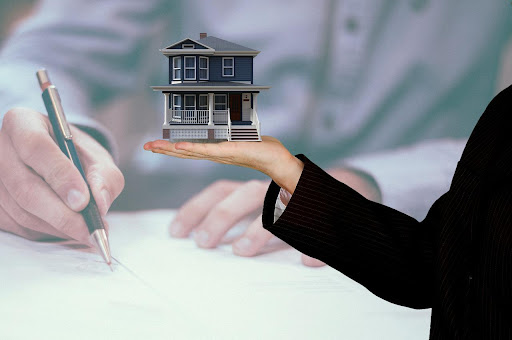 More and more homeowners are finding themselves in a situation where they need to find a new way to finance their homes. Equity Release can be an excellent option for those who want to stay in their home but don't have the money to do so outright. 
Here are some tips for using Equity Release effectively to get the most out of your refinancing.
What is Equity Release, and How Does It Work
Equity release refers to a type of financial product that allows homeowners to unlock the value of their home and use it for various purposes. 
Typically, this entails making fixed or lifetime payments in exchange for access to funds, either a lump sum or a series of regular payments. These funds can then be used to pay down debts, cover medical expenses, travel the world, or finance a new business venture.
Equity release works by assessing the current value of your property and subtracting any existing mortgage outstanding on the property. As long as you have a certain level of equity ownership in the property, typically at least 20-30%, you can qualify for an equity release product.
Depending on your needs and financial situation, you can choose from several flexible payment options, whether that means drawing down all available funds upfront for immediate access or receiving payments over time in monthly or quarterly instalments.
Overall, equity release is an effective way to access the value locked up in your home without selling or moving out. You can check out more information on websites specialising in equity release advice and products.
How to Use Equity Release for a Successful Home Re-financing
Work With a Reputable Equity Release Provider
When you're ready to start the equity release process, it's essential to work with a trusted and well-established equity release provider. This will ensure that you have access to the highest quality products, advice, and customer service throughout the process.
There are several ways to find a reputable provider, including asking for referrals from family and friends or searching for reviews and ratings online. 
Once you have a shortlist of potential providers, it's essential to do your due diligence and carefully review their terms and conditions before making a final decision.
Consider Your Needs and Objectives
Before you begin the equity release process, it's essential to take some time to think about your needs and objectives. What are you hoping to achieve with the release of equity in your home, and how can you be sure that you choose the right product to meet your needs?
Some things to consider include:
Asking yourself how much money you need

Whether you want a lump sum payment or regular payments

Whether you want to remain in your home

Prefer to move into a retirement community

What kind of repayment options you're comfortable with
By taking the time to consider these things ahead of time, you can make sure that you are choosing the right type of equity release product for your needs.
Review the Terms and Conditions Carefully
Once you've selected an equity release provider, it's essential to take some time to carefully review the terms and conditions of the product you are considering. 
This will help ensure that you fully understand all of the fees, charges, and repayment terms associated with the product.
It's also essential to make sure that you are comfortable with the provider's process for releasing the equity in your home. In most cases, you will be required to provide proof of income and property ownership and undergo a credit check. 
Once all of the paperwork is in order, the provider will appraise your property and determine how much equity you have available to access.
Equity Release Calculator – How Much Can You Borrow?
Many equity release providers offer tools and calculators to help you estimate how much you can borrow based on the value of your property. Enter your information into the calculator and get an estimate of how much you can access.
While equity release calculators do not guarantee how much you can borrow, they can be a helpful starting point to help you get an idea of how much money may be available to you. 
When using an equity release calculator, keep in mind that the amount you can borrow may be lower than you estimate. It will ultimately be up to the provider to determine how much you qualify for.
The Benefits of Equity Release
Several benefits come with equity release, including the ability to:
Access the equity in your home without having to sell or move out

Choose from a variety of flexible payment options to suit your needs

Use the money for any purpose, whether it's to fund a home renovation, pay off debts, or cover medical expenses

Retain ownership and control of your property for as long as you choose

Access funds without having to make any monthly payments
If you're considering equity release, be sure to work with a reputable provider and carefully review the terms and conditions before deciding. You can ensure that you are choosing the right product to meet your needs and objectives.
Ref: THSI-2810 | ZD. 24875