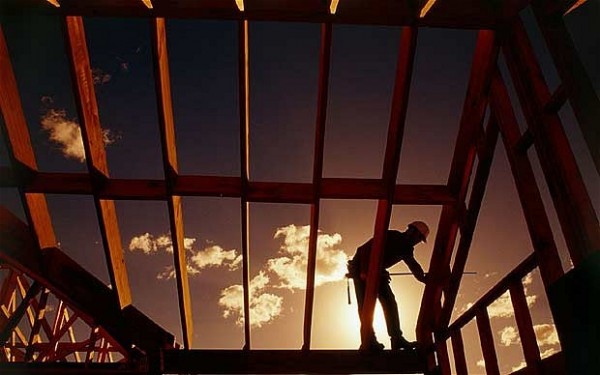 Everybody dreams of having the perfect house built from scratch to their own specification, or simply purchasing that new-build that features all of the latest technology. Looking at construction recruitment so you can be sure to get the best team behind any project you're looking to take hold of is important. Competency, expertise and professionalism are all important factors to look for when it comes to taking on housing projects, whether it's a part of a large construction project or a singular housing renovation. Building beautiful homes for a living can be satisfying, but there are a few important things to keep in mind.
Qualifications & Licences
Although the UK is relatively lenient when it comes to licensing builders, to carry out work with asbestos, it is important to obtain a licence from the Health & Safety Executive as asbestos can be a dangerous material to work with. There are various other permits that are important to obtain such as when you wish to erect scaffolding or place a skip on a public path.
There are also various regulations that must be adhered to, such as Control of Vibration at Work Regulations 2005, Construction (Head Protection) Regulations 1989, Construction (Health, Safety and Welfare) Regulations 1996 and many more. Knowledge of these regulations is vital so you can ensure that all of your working environments are safe at all times. In addition to this, the construction industry offers many career opportunities and so gaining the skills and qualifications will make you a more competent, safe builder, so you can then build beautiful homes, efficiently, for a living.
Strong Team
Having a strong team alongside you to complete any construction project is important. Looking at in-depth construction recruitment can give you access to some of the best in the business that have expertise and a strong skill set that will help the project to run smoothly. Construction is a collaborative activity and choosing teams that complement each other's skills result in effective teamwork. Leadership is critical to teamwork and whether you are the leader of the project, or someone else is hired to manage the team, a leader must be inspiring. Building beautiful homes for a living can be difficult, but it is made ever easier with the help of a strong team.
Keep Up With Latest Styles & Construction Techniques
Technology is constantly changing and so are people's needs and wants. Keeping a close eye on the latest construction styles and methods is important in order to meet these requirements. Maximising space efficiency is often an important aspect of constructing beautiful homes, as well as optimising new materials to create the perfect finish. Whether you're building contemporary-modern homes, a small townhouse or you're looking to convert a large Victorian home into apartments, it is important to keep up to date with the latest styles and applying your knowledge will help you to continually construct the most beautiful homes. Using state of the art construction techniques and incorporating flexible layouts with plenty of space and light are all ways to help you continue to build beautiful homes for a living.
Adopting Partners
Partnering up with architects and interior designers is the perfect way to continually construct beautiful homes, as you will always get a fresh perspective, along with expertise that you or another member of your construction team may not have. This will give the projects a form of direction that will push the beautiful homes to new heights. Interior designers can also help you to choose specific designs that will further complement the build, through optimising space, increasing light and designing bespoke features that will make the home even more attractive. This will help you to develop the ideas and styles that you use, in order to continue to build beautiful homes for a living in the future.