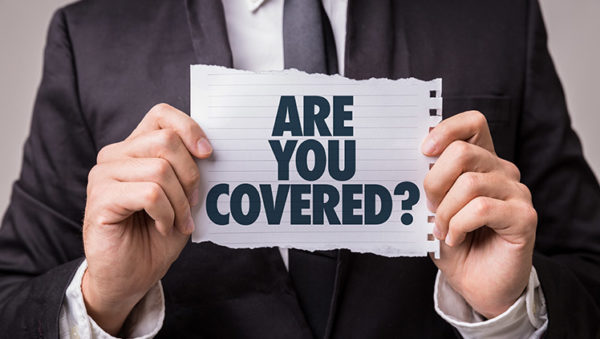 Buying a new home is a huge investment. It comes with a lot of responsibilities. You'll need money set aside for things like repairs and updates. You'll also need to pay homeowners insurance each year to ensure your home can be repaired when it gets damaged in a storm or fire and that you're protected from liability in the event someone else is hurt on your property. Since lenders require homeowners' insurance, this one is easy to remember.  However, one thing that new homeowners don't often think to get is life insurance. Unlike other life insurance policies, homeowners' policies only cover the value of the home loan.
Homeowners' Policies Are Different
Getting a homeowners life insurance policy when you buy a house helps protect everyone who lives in your house. Your spouse or children won't be forced to move after your passing if they cannot afford the mortgage. A homeowners' life insurance policy will pay off the loan, which allows them to stay. Unlike other policies that also pay out cash benefits and other extras, these policies are simply to cover the mortgage.
It Can Cost More Than Term Life Insurance
Term life insurance policies are typically the most affordable life insurance option on the market. They offer terms of 5, 10, 15, and 20 years where they will pay the policy amount upon your death. Once the term is over, you are no longer covered if you die. This can put homeowners in a tricky situation. Since most people get 30-year mortgages, they would no longer be covered by their insurance if they passed before their home was paid off.
You Can Leverage Some Policies for Serious Illness
Some homeowners' life insurance policies allow you to take out money when there is a critical illness. These funds can help cover the cost of medical bills, day-to-day needs, and so much more. When you get sick, however, you may not have what you need in your savings to cover the cost of treatment and hospitalization. Additionally, if these treatments keep you from working, paying all your bills on time becomes difficult. Some policies for new homeowners give you the freedom to take loans or cash to help with these costs.
You Can Add Other Options
When you're a homeowner, buying life insurance to protect your home asset is important. But more than that, you might want additional options. Finding policies that give you the flexibility to not only pay off your home loan but also give cash amounts to your loved ones can provide a buffer when someone needs time to grieve. You can use whole life and universal life policies to cover more than one need. Talking with qualified insurance agents can help you get a great insurance policy. Additionally, you can use these policies to cover college expenses for your children, pay off other bills, and pay for normal daily expenses.
It's a Good Investment
Some policies allow you to pay above the premium amount. When you do this, those funds are invested in accounts that grow over time. You can leverage this extra money at different times throughout your life. While it's very difficult to save hundreds of thousands of dollars, for a relatively low rate, you can be covered by insurance that can pay out six figures or more. This investment will help your family and loved ones after you die.
It Provides Peace of Mind
With so much uncertainty in the world today, it's nice to know there's a safety net there in case you or someone you love happens to need one. By having life insurance tied to their home loan, homeowners don't have to worry about leaving a massive unpaid debt behind in the event they die unexpectedly. Whether it's your spouse, your children, or both, they won't be forced into foreclosure due to losing the primary breadwinner. With this in mind, life insurance for homeowners is one of the easiest ways to achieve peace of mind at a time when such is in low supply.
Mortgage Insurance Helps if You Can't Qualify for Other Policies
Some people have a lot of health conditions that disqualify them from typical insurance policies. As homeowners, they may want coverage that can at least pay off the home loan. When you buy a house, you can sometimes still get life insurance that will pay off the house even if you can't get other policies. This can guard against unwanted expenses after your passing and gives your family a home to stay in.
There are many different types of insurance for homeowners. You'll come across policies that cover your home after it's damaged from a storm or fire. You'll find contents insurance to replace your belongings, and you can even get policies that can pay off your house when you die. It's important to keep a good homeowners' life insurance policy until your house is paid in full.
Ref: THSI-2776 / ZD.24681