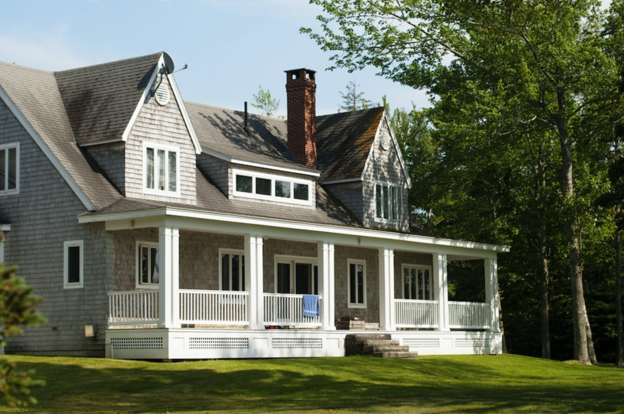 Some years back, homeowners and other players in the real estate realm approached cash offers with hesitation and suspicion. In slow real estate markets, cash offers are associated with distressed properties sold "as is" by homeowners or desperate property owners. However, cash offers are becoming increasingly common in the hot property market.
Cash offers make up a third of current property purchases. While this is inspiring and boosts confidence for millions of homeowners who were uncertain if they could "sell my house fast for cash", do cash offers benefit property sellers?
Are Cash Offers Common?
The misconception that cash offers are not familiar is false. A survey by ATTOM Data Solutions found that cash offers account for 24% of condo and single-family property sales in the U.S. These figures are higher in some states, such as North Carolina, Georgia, and Florida. Cash offers can occur in the following situations:
If the buyer selling their home and wants to invest in another property
Investment companies or real estate investors that buy properties for cash
If the seller contacts iBuyer or instant buyer to purchase the property
If the buyer wants to gain leverage in a competitive real estate market
If the property is suitable for fixing and flip
Properties that require serious renovation or repairs
Homeowners should understand the intrigues of cash offers before making this decision. The market conditions and general pricing of properties can affect cash offers. For instance, properties within a certain price range are more likely to be financed, while others in a specific price bracket attract more cash offers.
Which Homes Attract Cash Offers?
While all listed properties can attract cash offers, some are best suited for cash deals. They include:
1.      Homes at Risk of Foreclosure
Homeowners often prefer floating their properties for sale to avoid foreclosure. Financial challenges may make it impossible for homeowners to make timely payments, limiting their options. With the potential of being evicted, declared bankrupt, and other tough implications that damage their credit, such homeowners often prefer selling their homes for cash. Cash offers allow cash-strapped homeowners to save their credit score and avoid eviction by planning for relocation.
2.      Homeowners Undergoing Life Changes
Major life changes, such as divorce, retirement, illness, new job opportunity, or death, requiring homeowners to move quickly also attract cash offers. Homeowners who recently finalized their divorce and the property is in contention, retire and want to downsize, or move closer to sick relatives often prefer cash offers to complete the sale quickly.
3.      Homes that Need Repair
The cost of repairing a home, especially abandoned properties, might be too much for owners. Renovating homes with cracked foundations, leaking plumbing systems, faulty electrical systems, and other serious repairs might cost thousands of dollars. Unfortunately, selling such properties using conventional loans is impossible. Most lenders cannot issue mortgage or financing options for damaged properties, making them suitable for cash offers.
How Cash Offers Benefit Sellers
Cash offers don't necessarily mean homeowners will get a pool of cash to splash around. Unless you have full equity in the property, a big chunk of the payment will go into paying off a mortgage, other debts, and buying a new home. Nonetheless, cash offers are beneficial to sellers in the following ways:
1)      Fast Closing Process
The topmost benefit of choosing a cash offer is the fast closing process. Unlike the conventional process of selling your home, there's no waiting for pre-approval and mortgage approval, underwriting, and other steps that take more than 30 days. Homeowners can close cash transactions within two weeks because of the few hurdles and less negotiating time.
2)      Confidence in the Sale
The National Association of Estate Agents found that 5% of property sales got terminated in October last year. That aside, more than 20% of real estate settlements are delayed due to appraisal issues. However, cash offers to eliminate all these potential issues. You won't have to worry about contingencies, such as failed appraisal and inspection issues voiding the deal.
3)      Less Stress
The conventional home selling process is very stressful. Homeowners should stage their properties, conduct repairs, upgrade, and clean their homes before listing. You should also find an excellent real estate agent to market your property, making the process time-consuming and expensive. All these are eliminated in cash offers. Homeowners and cash home buyers finalize the deal almost immediately.
4)      Less Paperwork
Cash sales have very few processes, which lessens the paperwork. Most cash home buyers also willingly handle a few important closing documents. There are also no reports for sellers to review because there are no contingencies. However, you should understand the sales process and consult a real estate attorney before signing off on your home.
Endnote
Whether to accept a cash offer or reject it depends on your situation. If you can handle repairs, market your property, and are promptly to sell your property, you can reject cash offers. However, sellers should consider cash offers if they need to move quickly.
Ref: 3094.27068 | E9A75009