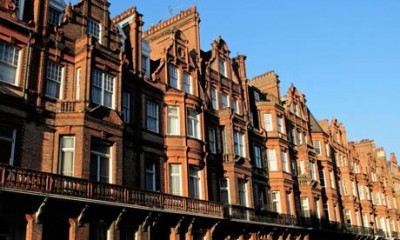 If you can afford to buy a flat in London, should you? In this day and age it is hard to justify buying a property when prices are so high. It's important to discuss the pros and cons before jumping into such a huge decision.
Property prices in London have been jumping around a lot lately, it's hard to know whether to invest now or to wait; you don't want to be out on your luck a few years down the line. It's getting harder and harder to justify buying in the current climate in the capital.
The main issue here is that flat prices in London have been decreasing, if only a little, in the last six months. So generally, people are apprehensive and wary of investing large sums of money into a property that may see its value drop off significantly. But according to newest projections, prices in the capital will rise in the coming years. Although the rise will be slower than it has been in recent years.
Really, it depends on whereabouts you're looking in London. The monthly rises and falls in each borough can be quite drastically different. In Brent, prices are currently on the up while in Hackney, they're going down at the same rate.
It's not really important how much your property is worth while you're living there, the only point you need to watch is if the value decreases by a significant amount when you get around to selling it. You'll only take a hit from a crash in the market if your mortgage is more than your property is worth.
This basically means that it's a judgement call. It's worth looking into for sure, but it's doubtful whether you should invest all of your savings in a London flat. You should definitely save some extra just in case.
Overall, research is of the utmost importance when buying in London, but don't solely rely on projections. You should get to know the area you're buying in to make sure it's the right choice for you.
by Zaenab Younus
Find Properties to Rent in London and the Surrounding Area: