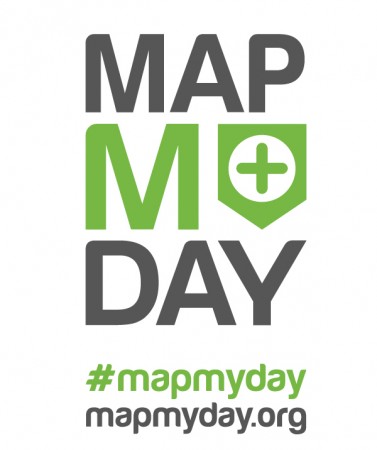 Join #MapMyDay!
A Global Social Event For More Accessibility!

TheHouseShop team are very pleased to announce that we have partnered with #MapMyDay to encourage as many people as possible to go out into their local community on Thursday 3rd December and tag wheelchair access using the free MapMyDay app.
This brilliant exercise is the perfect example of how crowd-sourced open data can have a huge positive impact, but for #MapMyDay to really change the lives of disabled people across the country, and around the world, we need as many people as possible to get out there and get tagging! Most of us probably don't realise it, but steps are a daily barrier for millions of people worldwide – whether they use a wheelchair, a walking aid or a stroller – and the lack of available information on accessibility means there is little these people can do get around the issue.
However, that is all about to change! Because kicking off on the International Day of Persons with Disabilities on Thursday 3rd December, online mapping tool Wheelmap.org will be flooded with local access ratings from thousands of people around the world. Wheelmap.org is a is a brilliant online mapping tool that allows anyone and everyone to upload accessibility information about shops, businesses, parks, museums, transport hubs, ATMs and any other visitable location in your area.
Wheelmap uses a simple traffic light system to rate the locations:
Green

= Wheelchair Accessible
Yellow

= Partially Wheelchair Accessible
Red = Not Wheelchair Accessible
and then Grey = Unknown – meaning this location needs to be rated
When you download the free #MapMyDay app, you can view all the places near your location and all the places that need to be rated will be marked with a grey icon. You simply click on the icon and select either a green, yellow or red rating for it. You can also add extra information about the point of interest such as the full address, extra notes on accessibility and photos.
MapMyDay have provided a handy mini-guide to help you get to grips with the ratings and understand the criteria in a bit more detail. You can download the MapMyDay 'Handout for Mappers' here.
MapMyDay really is an outstanding and forward-thinking initiative and TheHouseShop are really pleased to be involved in helping to make December 3rd as big a success as possible.
So please download the app, get out there and get tagging!