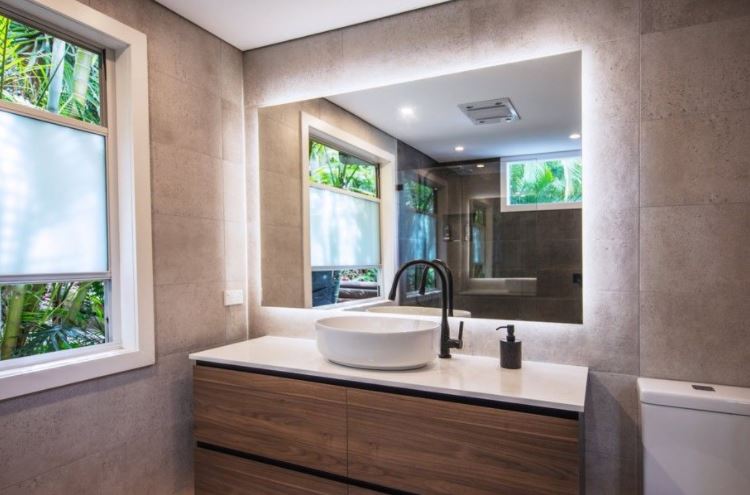 If you want to make a luxurious and opulent impression in your home, one of the best ways to do just that is to use various lighting options. Suppose you conjure images of opulent mansions, luxurious hotels and lavish restaurants. In that case, you begin to understand how they use the lighting to add to the overall palatial feeling of the place. 
It is not just the lights and the fitting themselves that contribute towards a luxury style; it is how the lights' shades and direction can bring out other property features. Depending on which room you are looking to decorate, there are some great lighting options that you can use that can easily convert your room into one with a touch of opulence; let's look at some ideas you could consider.
Bathroom Ideas
The bathroom is a slightly different space from the rest of the property in the types of lighting which you could consider. In the bathroom, it is best to combine lighting options to have flexibility depending on how you will use the space and offer that luxurious sanctuary that so many are trying to achieve. For example, with a leading, ceiling-hugging light, you can carefully place spotlights highlighting different aspects of the bathroom, a piece of art or the bathtub. Placing led downlights will create a modern look. Furthermore, a lighted mirror could be the perfect piece to give your bathroom a glitzy makeover which offers style and class.
Use of Glass
A common theme amongst properties with that opulence is the use of glass in the lighting pieces. Hanging glass, such as the likes we see in chandeliers, is a very common option for living rooms, dining spaces and even hallways in the home. Cut glass or crystal offers many different angles from which the light is reflected, which helps create a high-quality look in the home. Another great use of glass is those lighting pieces with tree-like designs, with bulbs jutting out of the end of each spur. This offers a modern, futuristic style and will contribute to the level of luxury in a property designed with the same style.
Bedroom Warmth
 The lighting options in each room should reflect the room's mood; this is why we talk about bathrooms requiring a mixture of options. The bedroom should have warm, subtle lighting options that reflect the space's multi-functional nature. Dropped lighting options for the evening, such as coved lighting in the walls and lighting without an abundance of detail, will bring about a quieter, more relaxed mood in this space. Dimmed lighting is a must in a bedroom, as it gives multiple options for brightness depending on what space is used for.
Filling Spaces
If you have ample ceiling space in the foyer or another room, don't just focus on ensuring that lights are bright enough to fill the space; you should also be looking to fill the space with the lighting fixture. For example, an ample spherical pendulum light could look incredible in a hallway with a large ceiling or above the staircase. This impactful and opulent choice will set the tone for the rest of the property.
Types of Finish
Regarding the types of finish you should focus on for luxury, think gold leaf, fine crystal and high-quality cut glass. Size is crucial here, and in the home's main spaces, you should look at going as big as possible. Don't be afraid to try something original here either; the essence of luxury is uniqueness.
 No matter what your budget is, there are options which you can look into which will deliver the touch of opulence which you are looking for without breaking the bank.
Ref number: THSI-2040 | 3272.28362