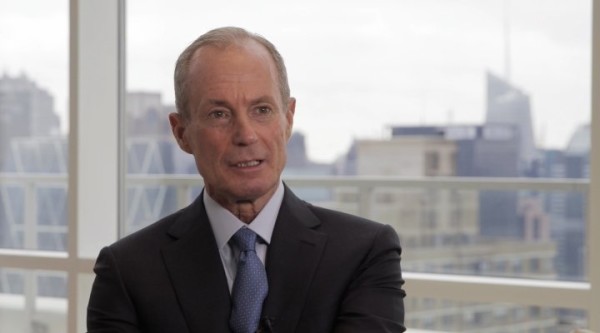 When Mark Siffin traded in decades of stock trading experience for a future in real estate development, he knew what he was doing.
Founded in 1991 by Siffin as part of the platform family of real estate development companies, Maefield has been at the head of some of the most ambitious acquisition deals of the past 30 years. Siffin's keen eye for development, land acquisition and investment made him the perfect leader for a company looking to create some of the 21st century's most enduring monuments to progress. From Maefield's work developing Times Square and Miami into light-filled nightlife destinations to their work in the domestic acquisition, the company has found ways to expand and shape what American cities, towns, offices and residences look like. Maefield's job is to both set the tone for this kind of overarching change and to predict the needs of future Americans in choosing a space to live and work in.
Siffin has done his part to enlarge the company's scope by choosing projects of architectural and cultural importance. When he presented a projection of City Square in the heart of Miami in 2010—a light-flooded scene of imposing towers, billboards, and shopping boutiques—it was a vision for the city that no one had imagined on such a large scale. Siffin's foresight brought a new sense of what Miami could be to the forefront—a place for congregation, shopping, and spectacle all in one place. Maefield has continued to build on this idea with new developing properties in smaller cities across the country.
As a Bloomington, Indiana native, Siffin understands the value and beauty of the small-town American landscape. He also sees its potential. Siffin set up Maefield as a way to restore and rehabilitate the beauty of once-neglected American neighbourhoods and cityscapes, helping these areas grow and become new.
After years of trading on the floor of the Chicago Mercantile Exchange, Siffin sharpened his skill set and started to go after development projects. His expertise in making deals and spotting worthwhile investments served him well while building and growing Maefield as a business. He now serves as both Chairman and CEO of the rapidly expanding company, overseeing its projects in large-scale city planning as well as residential real estate.
Among the most breathtaking projects in Maefield's development portfolio is the three-block spanning Capri apartment complex in South Beach. The thoroughly modern building features an oceanfront view, stunning oversized balconies, and a placement that enhances a resident's sense of the city. This feeling of enhancing a city's natural charms is central to Siffin's direction of Maefield as a company. A deep appreciation of history and place run alongside Maefield's commitment to creating properties that suit the changing needs of future residents. Each Maefield property is a labour of love, guided by Siffin's vision, and shaped by a commitment to creating better, more lived-in cities. Maefield invests in the kinds of projects and properties that make American development such an important part of the global market.
For a list of properties, developments, and news related to Maefield Developer Mark Siffin please check out: https://therealdeal.com/miami/tag/mark-siffin/